The 2020 Fantasia Film Festival is only two short weeks away and the final wave of films has officially been announced. This year's festival is, of course, being held virtually, but that hasn't stopped Fantasia from putting together an incredible program of bold (and bloody!) cinema. 2020 also marks the first year that horror hounds outside of Montreal proper can enjoy the festival. Although the films are geo-locked to Canadian residents, special events are open and free to every film fan the world over including a Masterclass with John Carpenter (Halloween, Ghosts of Mars), a discussion between filmmakers Mick Garris (Sleepwalkers) and Mike Flanagan (Doctor Sleep) about adapting novels for the screen, as well as a live talk with The Nightshifter director about the South America's late, great José Mojica Marins (At Midnight I'll Take Your Soul).
As always, this year's Fantasia Film Festival is overloaded with incredible films, monumental premieres, and praiseworthy restoration screenings of forgotten classics. It is an incredible understated to say that picking just 10 films to highlight is hard, and trust me when I say that for every movie listed below there are a handful of other spooky, surreal, subversive stories that I cannot wait for the world to see. I highly encourage you to look through Fantasia 2020's full program HERE, where you can also find info on how to attend this year's virtual edition of the festival. The 2020 Fantasia Film Festival runs August 20th to September 2nd 2020 and below are 10 films we cannot wait to see and share with you all.
The Undertaker's Home
World Premiere
Directed by Mauro Iván Ojeda
"We share this world with the dead. Those who have come before us, and have left indelible scars on us, are always there in spirit long after they're gone. Bernardo (Luís Machín), wife Estella (Celeste Gerez) and stepdaughter Irena (Camila Vaccarini) live with the dead in every sense. As an undertaker, death is Bernardo's business, but it also pervades the home they live in behind the funeral home in the spirit of several ghosts that haunt the property. At first their presence is more of an inconvenience – there are lines you can't walk past; the bathroom is haunted, so they need to use a port-a-potty outside – but it soon becomes apparent there is a presence there that means them harm. And soon this family, already on the edge, must deal with some of the very ghosts who haunted them before they passed on."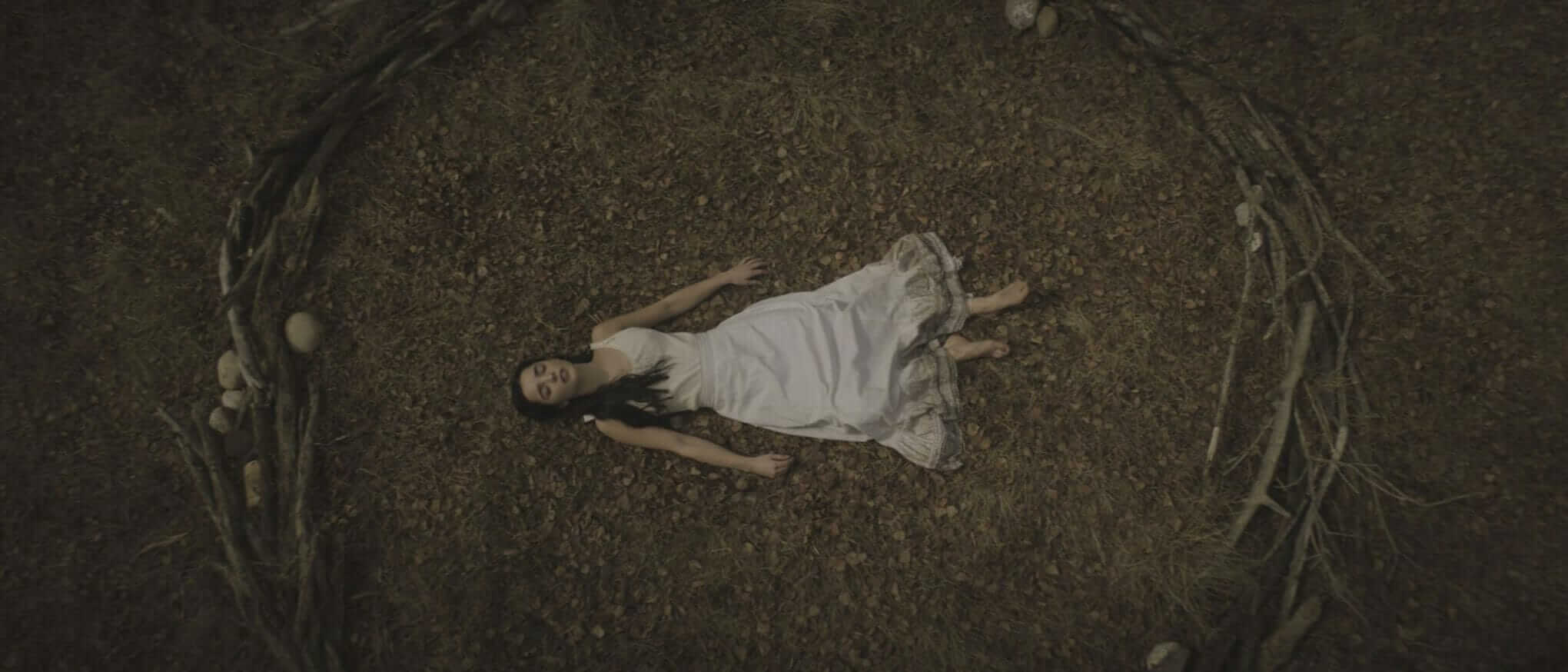 The Curse of Audrey Earnshaw
World Premiere
Directed by Thomas Lee
"Young Audrey Earnshaw (Jessica Reynolds) and her mother, Agatha (Catherine Walker, A DARK SONG), live clandestinely as occultists on the outskirts of a remote Protestant village. Having gone to enormous lengths to hide Audrey's existence from the community over the years, in part due to her having been born in secrecy, in a context that would never have been accepted by the superstitious townspeople, Agatha kept her close and guarded at home. As a consequence, a controlling relationship has developed. One day, a mourner from town catches sight of Audrey, and whispers begin. The community has recently been left reeling from a series of inexplicable tragedies and hardships. Now, livestock and crops are falling prey to an unknown disease. Somehow, the Earnshaw farm has remained unaffected. Suspicions grow. Hysteria mounts. Meanwhile, Audrey's upbringing around ritual magic has borne fruit. Her abilities are blossoming, becoming stronger and more forceful by the day. Alongside her anger."
Sleep
International Premiere
Michael Venus
"Tormented by vivid nightmares she believes are real, Marlene (Sandra Hüller, TONI ERDMANN) starts piecing together her oneiric visions. Assembling nightmarish sketches, maddening notes, and recollections gathered throughout the year, she makes her way to a remote hotel in the peaceful village of Stainbach. There, the pieces of the puzzle start falling into place, and she suffers a nervous breakdown. Worried about her mother's condition, her 19-year-old daughter Mona (Gro Swantje Kohlhof, NOTHING BAD CAN HAPPEN) heads to the psychiatric ward to find her. Coming from the city, the small town's atmosphere is immediately uncanny. At the hotel – around which everything seems to gravitate – the staff is friendly and helpful. But soon, a well-kept secret and an old curse are uncovered, which, if awakened, stand to make Mona and her mother's life a never-ending nightmare…"
ENJOYING THIS POST?
Nightmare on Film Street is an independent outlet. All of our articles are FREE to read and enjoy, without limits. If you're enjoying this article, consider joining our fiend club on Patreon for only a couple-a bucks a month!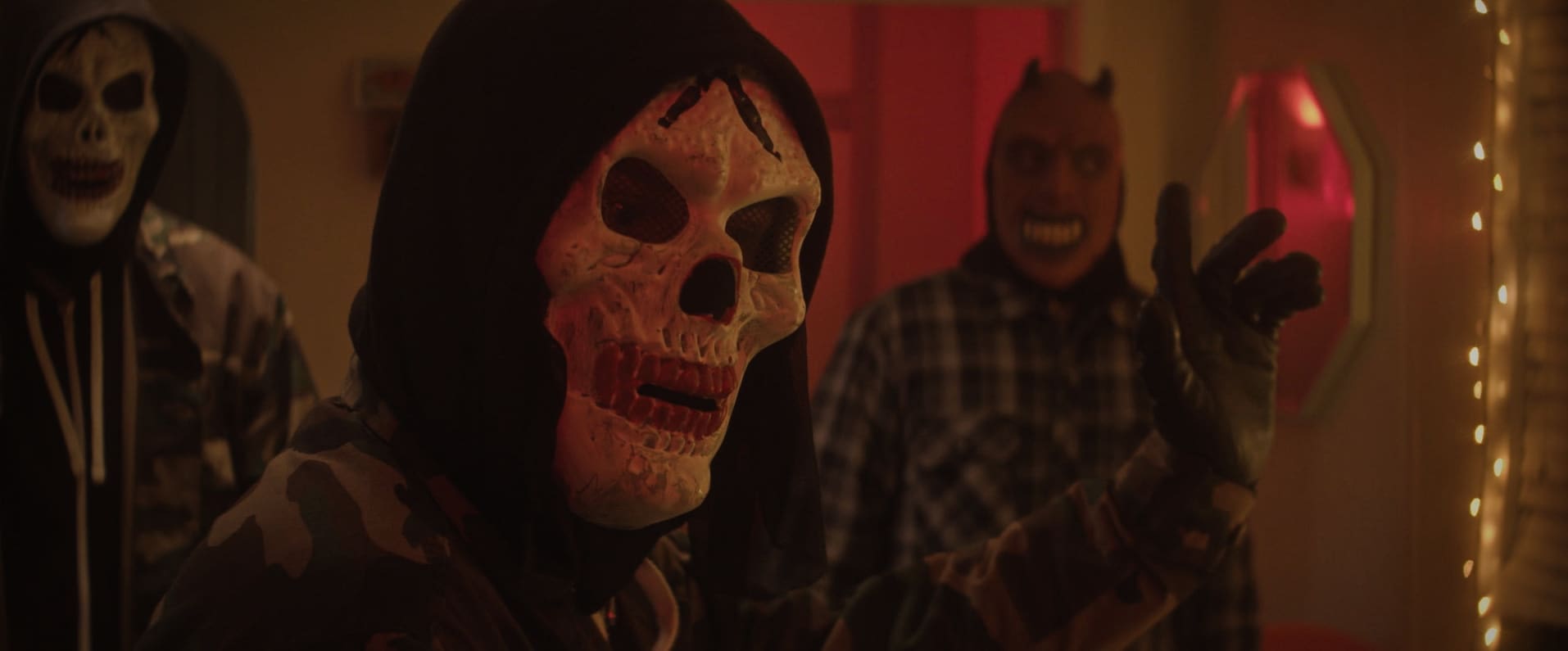 For The Sake of Vicious
World Premiere
Directed by Gabriel Carrer, Reese Eveneshen
"It's Halloween night and there's a crazed intruder with a hostage in Romina's house, as an onslaught of masked killers for hire are pounding at her door. Trick or treat! Lora Burke (LIFECHANGER, POOR AGNES) stars as a kindhearted nurse just trying to take a load off, when all hell breaks loose! Chris (Nick Smyth) is demanding justice for a wrongdoing from his past, he's angry, desperate, and has nothing left to lose. He's owed a debt of blood and will not be satisfied until he gets a confession from his captive. As the mystery involving the three occupants begins to unravel, a plague of mercenaries descend on the house. New alliances will be tested as the occupants struggle to survive a night marked by death."
FUN FACT: Nightmare on Film Street's very own Colin Paradine has a role in this film. Neat!
Detention
Canadian Premiere
Directed by John HSU
"We're in Taiwan in 1962, during the time of the White Terror, and martial law is in force on the island. In this context of extreme repression, all ideas considered to be dissident are banned, and the culprits are tortured or executed. Tsuihua Secondary School is not an escape from oppression. Despite close surveillance by the military police, Professor Zhang runs an underground literary club where Wei and his fellow students learn about banned books and dream of freedom. While the teacher is appreciated by his students, young Fang is madly in love with him. The usually shy teenage girl living in a violent home manages to open up like a book in his presence. Then Zhang disappears. One night, Fang wakes up at her desk, but the school has changed. As she wanders through the sinister corridors and other dilapidated rooms in search of her teacher, she meets Wei. Together, they must confront the ghosts and deformed monsters that have taken over the school, to find out what happened there."
Fried Barry
Canadian Premiere
Directed by Ryan Kruger
"Barry isn't the best example of humanity. He's a bad father, a bad friend, and not particularly good at anything, and it's an unfortunate turn for our species that – "fried" on heroin yet again – he becomes the first homo sapiens encountered by a visiting alien. Taking up residence in his brain, that alien pilots Barry on a multi-day tear through an apocalyptically shit-stained Cape Town, gaining a profound first impression from its assorted scum and villainy. Getting high, getting laid, and getting kidnapped by human traffickers are just a few of the stops on this mondo-esque rampage – but is there enough light in Barry's world for the alien to pick up positive behaviour as well? Will Barry's newfound psychic superpowers be used for good, or just another romp around the red-light district? And is this all just the drugs talking?"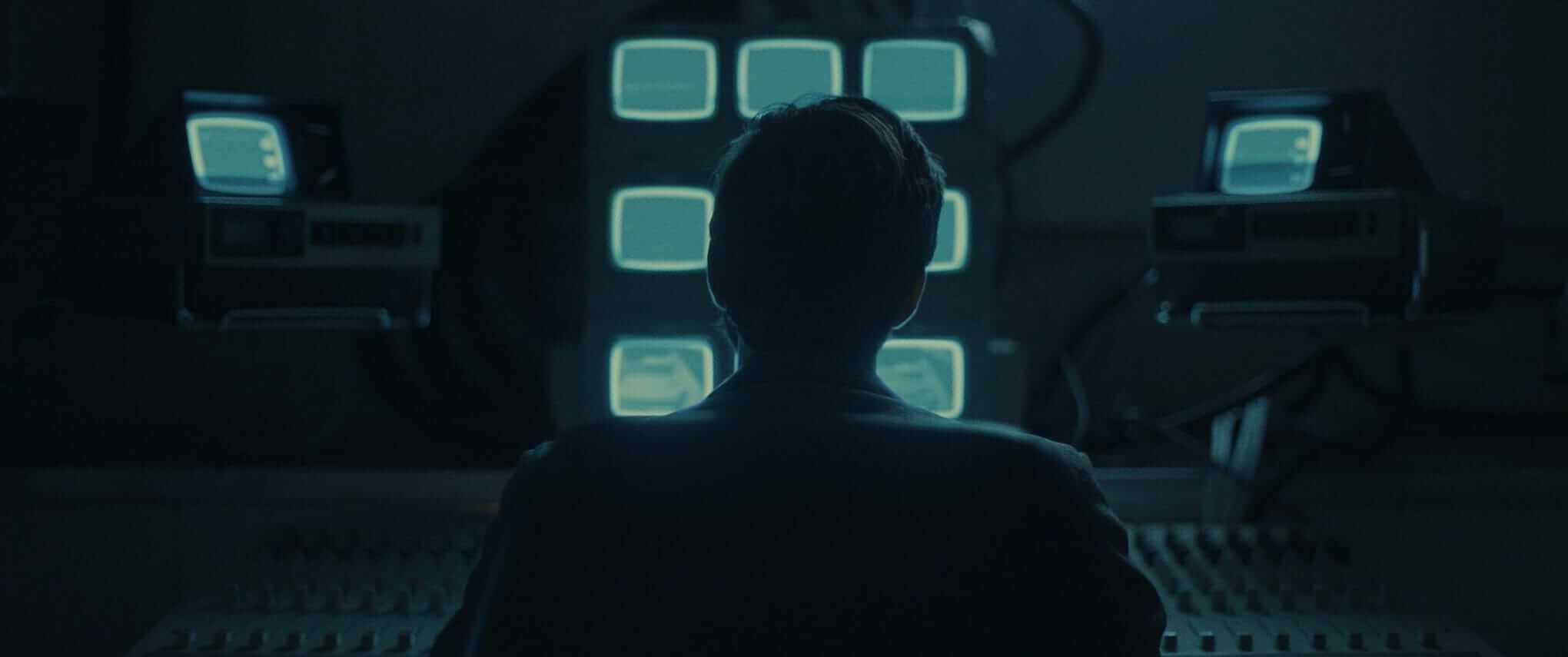 Come True
World Premiere
"18-year-old Sarah (HONEY BEE's Julia Sarah Stone) is having troubles. A tense situation at home has her avoiding the place as much as possible, crashing with friends, in a park, anywhere, and it's ruining her at school. A call for participants at a university sleep study comes at precisely the right time, offering both a space to rest her head and perhaps a way towards healing past the terrible dreams that have been tormenting her. Before long, Sarah realizes that she's become the channel to a frightening new discovery. Dreams twist. Nightmares come true."
The Block Island Sound
International Premiere
Directed by Kevin McManus, Matthew McManus
"Something terrifying is happening off the coast of Block Island. A strange force is thriving, influencing residents and wildlife alike. Birds are dropping out of the sky. Some people have been dropping too, into inexplicable emotional collapse. Harry Lynch (Chris Sheffield, THE STANFORD PRISON EXPERIMENT) has always been a bit of an outsider in town. Now, he watches in dread as his father (Neville Archambault, 13 CAMERAS) grows increasingly forgetful and confused. And angry. Very, very angry. His sister Audry (Michaela McManus, THE VILLAGE), whose work in marine biology will soon prove invaluable, returns to town with her daughter and immediately sees what Harry sees. Her explorations into the increasingly grisly wildlife phenomena intersects with the triggers of her father's actions, leading them all towards chilling revelations that no one is prepared for. Revelations that will affect her family in unimaginable ways."
The Dark & The Wicked
International Premiere
"Ensconced deep in rural seclusion, there is a farm. On this farm, there is a house. In this house, there is an elderly man. This man is slowly dying. His adult children, Louise (Marin Ireland, SNEAKY PETE) and Michael (Michael Abbott Jr, THE DEATH OF DICK LONG), have both put their lives on hold and returned home to be with him in his most difficult hours. The house holds terrible energies. Palpably horrific. Louise and Michael both sense it. They initially try to ignore what their guts are screaming to them, but soon, waking nightmares make that an increasingly difficult thing to do. One freakish happening follows another. Something evil is taking over the household."
The Reckoning
Special Advance Screening
Directed by Neil Marshall
"England. 1665. The great plague has the country whiplashed into a frenzy of fear, distrust and death. Desperate and terrified, the population turns to superstition, the Catholic Church taking cruel advantage of the grim opportunities this presents. The witch hunts begin. Grace Haverstock (a fantastic Charlotte Kirk) has just buried her husband, the latest in a seemingly endless ocean of unfortunates to succumb to the terrible disease. Now stuck raising their child alone, townspeople watching her with suspicion, she is at her wit's end. When her landlord, Squire Pendleton (Steven Waddington) attempts to force her into paying debts with sexual favours, she rejects him with well-earned ferocity. He, in turn, accuses her of witchcraft. Grace is taken to prison. She will face horrific interrogations at the hands of Britain's most ruthless Witchfinder (an equally terrific Sean Pertwee). But she is not alone. And her journey won't end here. Not without a reckoning."
Honorable Mention: Mortuary Collection
Quebec Premiere
Directed by Ryan Spindell
"At Raven's End Mortuary, Montgomery Dark (Clancy Brown) presides over the funeral rites of corpses whose histories he keeps recorded in the countless books on his shelves. One day, a young woman named Sam (Caitlin Fisher) answers his Help Wanted sign, and her curiosity about death and his past "clients" leads him to relate a few of the most bizarre tales. As the stories come to life on screen, we witness a pickpocket receiving her comeuppance; a frat-boy seducer receiving a graphic lesson about the importance of safe sex; a husband serving as caretaker for his catatonic wife who takes a drastic action with very unpleasant consequences; and a variation on the classic horror-movie trope of a babysitter terrorized by an asylum escapee. None of these end as you might expect, and after the last one is over, there's one more surprise in store…"
Read Kimberley Elizabeth's review of The Mortuary Collection HERE.
Will you be attending this year's virtual edition of the 2020 Fantastia Film Festival? What movies are you most excited to see? Let us know over on Twitter, in the Nightmare on Film Street Subreddit, and on Facebook in the Horror Movie Fiend Club! And don't forget, all the special events (including a masterclass from John Carpenter himself!) are free and available worldwide!