Zombies, ghouls, mummies, reanimated corpses, whatever you decide to call them, they're a staple of the spooky season. So if you're looking for something featuring these rotting masses of undead flesh, you've come to the right place. These movies are fun, gory, and give each has a unique take on the genre. We're sure you'll find at least one flick here that you will enjoy! So get ready for 10 of the Best Living Dead Films for your #31DayHorrorChallenge watchlist!
Shaun of the Dead (2004)
Edgar Wright's zombie flick starring Nick Frost and Simon Pegg is a personal favorite. The movie is loaded with humor and incredibly memorable scenes. Plus, it's got a ton of easter eggs for avid horror fans. Shaun of the Dead is a masterpiece of horror-comedy, and the film is tight with so many witty lines of dialogue packed into it. You'll need to watch this one a few times to catch all of the brilliance!
Seoul Station (2016)
A prequel to the breakout hit Train to Busan (2016), Seoul Station shows another side of the zombie outbreak by following society's lower rungs. Although the movie is about a young girl trying to reconnect with her father and boyfriend amid a zombie epidemic, it does a fantastic job of showing the class disparity of South Korea. The animation can be a little choppy at times, but the zombies are particularly horrific, and the emotion is comparable to that of its live-action counterpart. If you enjoyed Train to Busan, you'd love Seoul Station!
The Mummy (1999)
It can't all be zombies! We've got to show some other undead some love, and what better film than The Mummy starring Brendan Fraser and Weisz? If you're not a 90s kid and aren't obsessed with this film, here's what you can expect. An archaeologist hooks up with a mercenary, and together they must stop an ancient Egyptian reanimated death priest. But what sets this film apart is its levity and action. The flick is amazingly fun and surprisingly well thought out. You owe it to yourself to rewatch this one or watch it for the first time this Halloween!
Overlord (2018)
If action and gore are more your thing, Overlord has plenty of it. While the first half of the film is tense and horrifying for other fascistic reasons, the second half takes the film to a new level. As an American squad of soldiers prepare for D-Day, their mission is interrupted when they arrive at a Nazi-occupied village and find sick experiments are being conducted on the inhabitants. Nazi zombies have been done before, but Overlord takes the material seriously without reaching an obscene level of camp. For fans of Bethesda's Wolfenstein games, this film is a no-brainer!
Cooties (2014)
Kids are evil little monsters, am I right? Okay, maybe not all kids, but what if a zombie virus originated from pink slurry chicken nuggets and only infected kids? Well, Cooties poses that question and answers it in this SpectreVision production starring Elijah Wood, Alison Pill, and Rainn Wilson. The film is brutal and pulls no punches with kids' faces eaten off right at the beginning. However, Cooties does this tongue-in-cheek, and the entire movie is filled with comedy and parodies of teachers we all had as kids. Just a warning, though, that this movie might trigger some educators out there and force them to reconsider their careers!
ParaNorman (2012)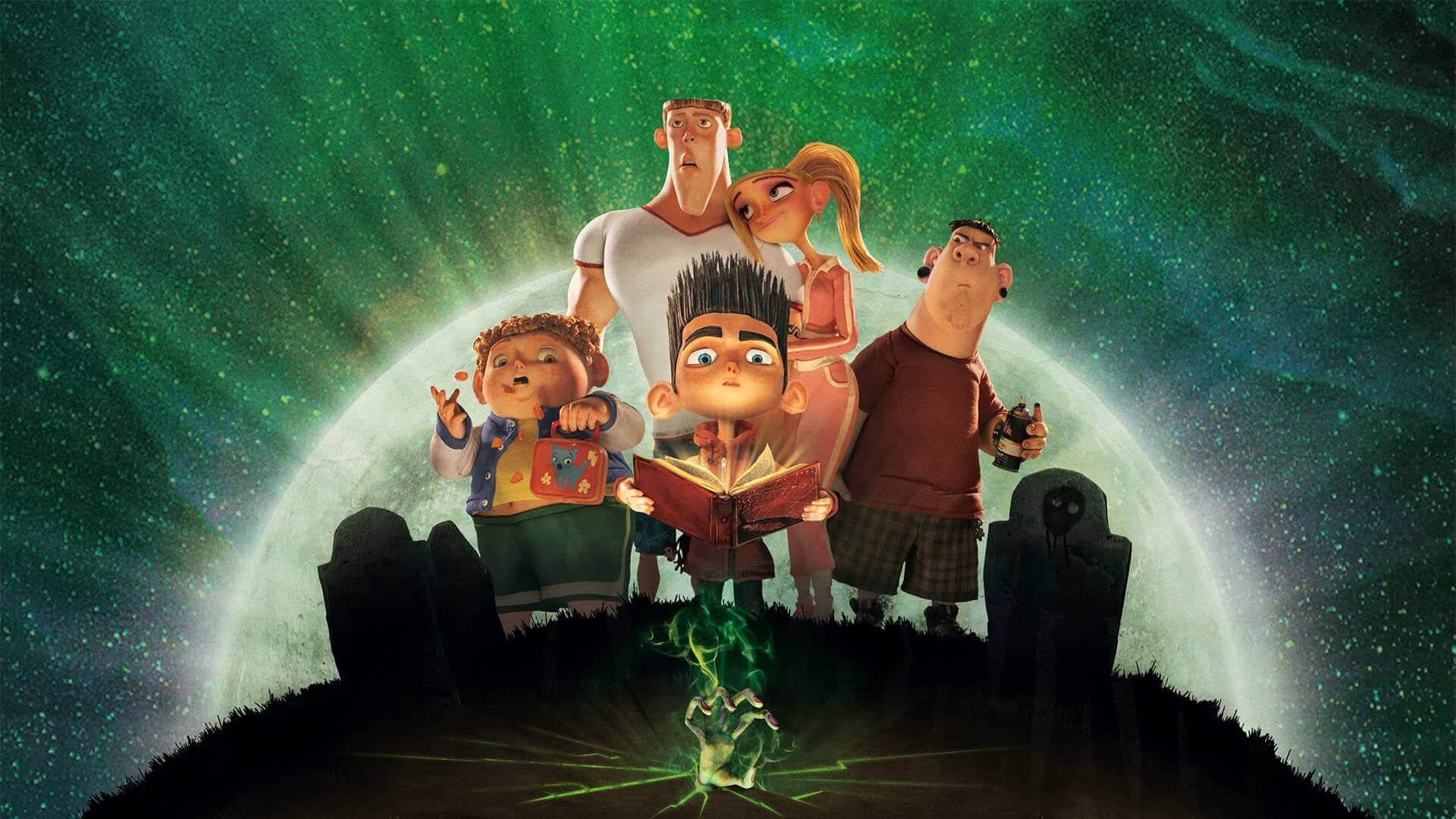 Keeping with the theme of kid-friendly (alright, that last one wasn't really kid-friendly), we've got ParaNorman. This is a beautiful film about a boy treated as an outcast due to his ability to see and communicate with ghosts. However, when his town's past comes back to haunt its inhabitants, it's up to Norman to save everyone. ParaNorman has everything you could want in a Halloween movie, ghosts, witches, and zombies. While it is a kid flick, the story is complex and mature enough to be enjoyed by anyone. 
Pet Sematary (1989)
A true classic, Stephen King's Pet Sematary haunted the nightmares of many due to its brutal portrayal of the living dead. In this film, the undead are not zombies but instead somehow worse. After discovering an old pet cemetery (though the sign says Sematary) that resurrects dead pets, a father tries to revive his dead child only to find that they don't come back quite the same. The oft-quoted famous line truly sums this movie up nicely, "Sometimes, dead is better." For evil undead pets and kids, you really can't do better than Pet Sematary. 
Night, Dawn, Day Trilogy
Alright, so this is kind of cheating, but all three of these films are must-watches for zombie flicks! Night of the Living Dead (1968) kicked off the entire genre and has an old school spooky feel that's bound to trigger the Halloween chills! Its follow-up, Dawn of the Dead (1978), similarly progresses the zombie genre by commenting on American consumerism. And by the time you get to Day of the Dead (1985), the social commentary will make you realize you're living in a zombie flick of your own, at least as far as 2020 is concerned! The trilogy offers more than just the generic zombie schlock. It highlights society's issues by exaggerating them through the lens of a zombie apocalypse. While you may not want to watch all three, I recommend watching at least one of these this Halloween season.
Reanimator (1985)
Speaking of schlock, Sturt Gordon's Reanimator is perfect for those who want a lot of silly gore with some equally silly one-liners. Propelling the horror careers of Jeffrey Combs and Barbara Crampton, Reanimator is highly beloved. Not only does it feature reanimated cats and headless bodies walking around, but it's also got prehensile intestines that shoot out of a body and ensnare people. It's a good time.
Evil Dead 2: Dead by Dawn (1987)
Evil Dead 2 mostly speaks for itself, but if it didn't, Bruce Campbell's Ash would have a one-liner ready to fit the bill. Sam Raimi's follow-up to Evil Dead (1981) serves as more of a remake than a sequel following almost exactly the same plot as the first film with the same characters. However, Evil Dead 2 is much more polished and shows what Campbell can do as an actor. The film is bloody, funny, horrifying, and outrageous. The Deadites, demon-possessed dead people, are incredibly unique and give Evil Dead 2 a considerable boost. If you watch one undead flick this Halloween, make it this one!
What do you think of our picks? Did we miss any of your favorites? Which undead films are you watching this Halloween? Let us know on Twitter, Instagram, Reddit, and the Horror Movie Fiend Club on Facebook!