Happy New FEAR, fiends! Was your New Year's Resolution to watch more horror movies? I freakin' hope so! It's that time of year again when it's still too cold outside to go do anything and there's no fun holidays until Valentine's Day (and even that one can be a bummer), which is basically a perfect setup for shutting out the outside world and losing yourself in cinema. Here at Nightmare we'll be ringing in the new year with Silver Screams Month, which is classy as hell. For the purposes of resolutions, watching a black and white movie counts as reading a book.
You can't read books all the time, though, because then everyone would call you "Bookworm Brent" or something more hurtful. Sometimes you need to take a break and watch something with a few more colors. Let's take a look at some of the new and exciting things hitting your favorite streaming services this month!
Pan's Labyrinth (2006)
I've been trying to watch this movie for years. The last time it was on Netflix, my internet went out before the movie started. I rented it and the disc wouldn't play anything after the first scene. Keep your eyes peeled for my review of this movie fourteen years late. It hits Netflix on January 1st.
Dracula (2020)
From the minds behind Sherlock, this series is a horror-drama retelling of Bram Stoker's classic story of real estate deals and exsanguination. Watch for it on January 4th.
Chilling Adventures of Sabrina Part 3 (2020)
I don't think it's a secret that I'm a fan of this show. 'Brina and the rest of the team return to Netflix on January 24th, which means Netflix will be receiving a series of increasingly desperate emails from me starting January 25th.
ENJOYING THIS POST?
Nightmare on Film Street is an independent outlet. All of our articles are FREE to read and enjoy, without limits. If you're enjoying this article, consider joining our fiend club on Patreon for only a couple-a bucks a month!

Hunting JonBenet's Killer: The Untold Story (Season 1)
If you're a true crime fan, you already have an opinion on the tragic case of JonBenét Ramsey. If you wanna start the year off with an extremely heavy subject, you can catch this on January 1st.
Dracula 3000 (2004)
If you wanna go the exact opposite direction of the series hitting Netflix, check out this movie about the world's most famous vampire in space. Starring Coolio. It has a 2.1 rating on IMDb, and you can catch it on Hulu on January 1st.
Tokyo Ghoul Season 3B
I'm not into anime (with three exceptions), so I've never seen Tokyo Ghoul, but I'm gonna throw it a bone here because some of the art is pretty cool. If anime is your thing, you can watch this on Hulu January 24th.
The Marshes (2018)
This indie horror film follows three scientists doing research in the field, when they discover something that's not in any of their books. It hits Shudder on January 9th.
Tammy and the T-Rex: The Gore Cut (1994)
The 1994 release of Tammy and the T-Rex was a goofy sci/fi-comedy movie with a PG-13 rating. Now, streaming for the first time, the bloody, splatstick original cut will tear through Shudder on January 13th.
The Dead Lands (2020)
It's the dead vs. the living in this fantastical adventure series set in the distant past of New Zealand. This is a rare opportunity for Western audiences to see something from the Māori culture, and it looks rad as hell. The series premiers on January 23rd.
Bliss (2019)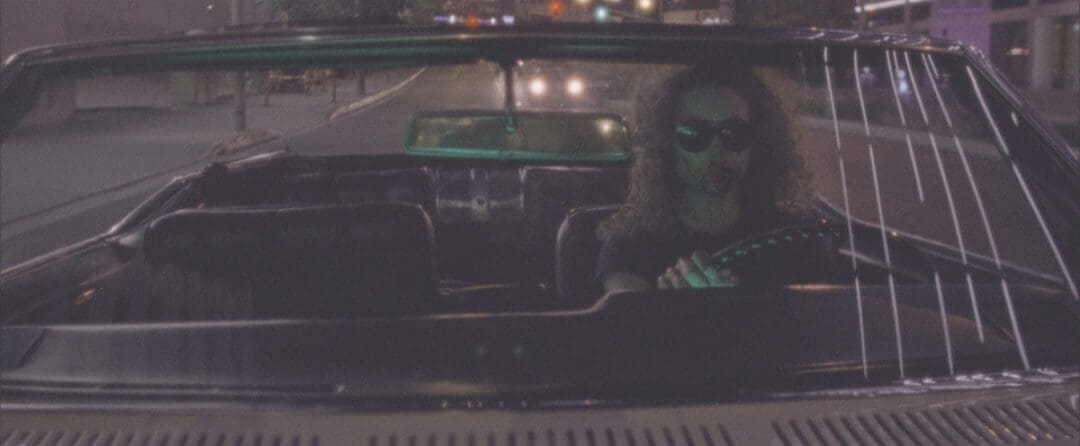 A Los Angeles painter hits a creative roadblock, so she gets tangled up in a world of sex, drugs, and violence. Basically, the three reasons we watch movies. This Shudder original lands on the service on January 30th.
What are you stoked to stream this month? Let us know over on Twitter, Instagram, Reddit, and the Horror Fiends of Nightmare on Film Street Facebook page. For more reviews, recommendations, and last-minute gift ideas, stay tuned to Nightmare on Film Street.