What's up, fiends? Welcome to February, the most Second Month of the Year! Here at Nightmare on Film Street, we're celebrating February as Women In Horror Month, with a spotlight on all the ladies onscreen, behind the scenes, and anywhere else horror rears its bloody head. Let's take a look at what's hitting our favorite streaming services this month!
There's Someone Inside Your House (2021)
This Netflix original slasher movie follows a group of high school seniors. Graduation's coming up, but the students are dropping like flies. Who's hunting down the class, and what dark secrets do they know? Well, this movie's based on a book, so if you already read the book don't spoil the ending. For everyone else, find out exclusively on Netflix… some time in February (we don't have an exact release date yet).
Thus Spoke Kishibe Rohan (2021)
I don't really know anything about anime beyond the first 151 Pokémon, but this one sounds promising. A four-part miniseries spin-off of the massively popular JoJo's Bizarre Adventure series, Thus Spoke Kishibe Rohan follows an artist traveling the world and getting into supernatural battles. JoJo's Bizarre Adventure looks cool, and there's like a dracula in it, and Thus Spoke Kishibe Rohan is a dope title, so this is one to keep an eye on. Check out this paranormal drama exclusively on Netflix February 18th.
Two Sentence Horror Stories Season 2 (2019)
Inspired by viral microfiction, this anthology series expands on stories that you can tell in, yup, two sentences. Each half-hour installment follows different characters and situations, which is great for when you don't wanna get tangled up in a hundred seasons of Supernatural. Sometimes you want to binge-watch, sometimes a snack is enough. Catch this short but scary series on Netflix February 24th.
ENJOYING THIS POST?
Nightmare on Film Street is an independent outlet. All of our articles are FREE to read and enjoy, without limits. If you're enjoying this article, consider joining our fiend club for only a couple-a bucks a month!

American Psycho (2000)
Celebrate Women in Horror Month with Mary Harron's yuppie thriller! Patrick Bateman (Christian Bale) is an investment banker by day and a murderer by night. Which is worse? Who's to say?! Decide for yourself when American Psycho hits Hulu February 1st.
Mars Attacks! (1996)
Invaders walk among us in this Tim Burton flick! Is this the greatest sci-fi horror comedy based on a line of trading cards from the 60s? In my opinion, yes. Ack ack!! Ack ack ACK ACK Ack on Hulu on February 1st.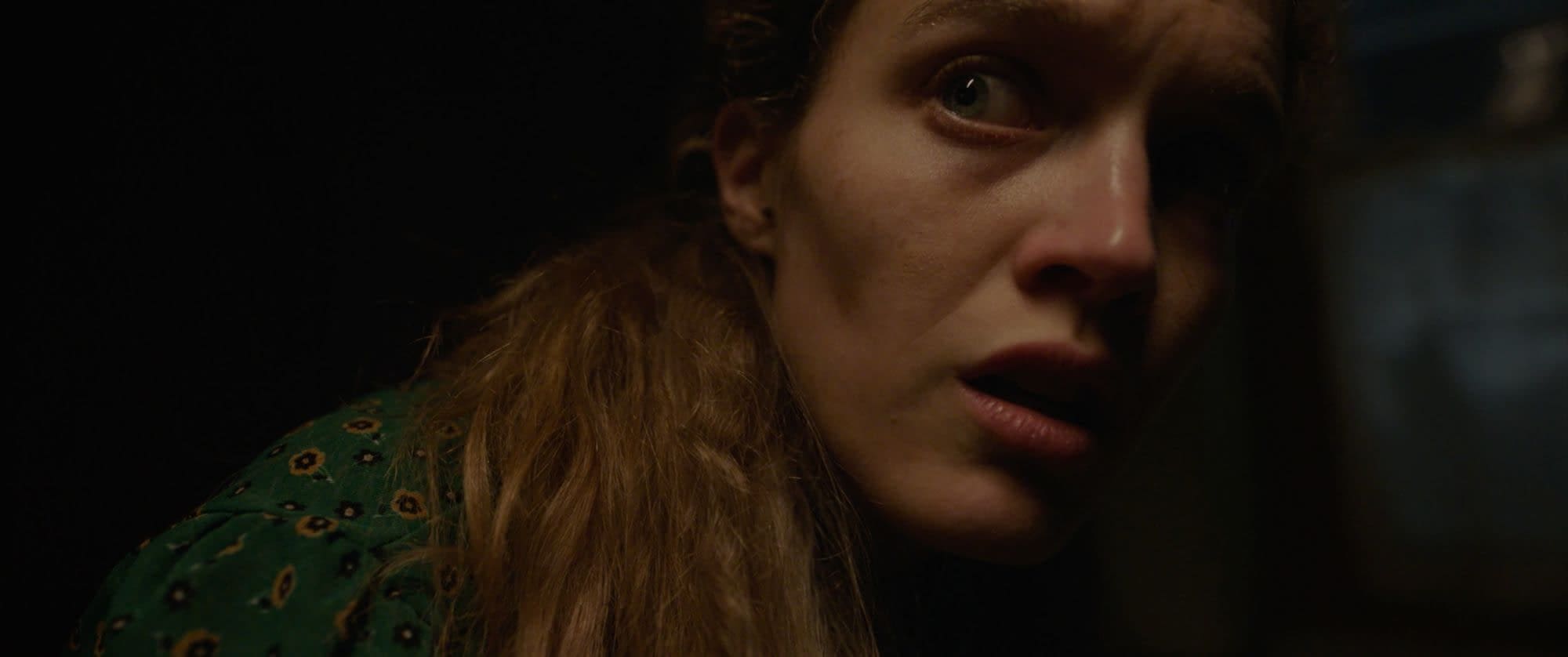 Into the Dark: Tentacle (2021)
It's back! After a lengthy hiatus, this installment marks the return of the Blumhouse anthology horror series. I don't know much about the plot of this one, but that doesn't matter. I'm already sold based on the title, Into the Dark: Tentacle! Catch it only on Hulu starting February 12th.
A Nightmare Wakes (2021)
Remember how February is Women in Horror Month? This movie's a huge win. Written and directed by Nora Unkel, A Nightmare Wakes tells the story of Frankenstein through the life of Mary Shelley. In case you're wondering, watching this counts as reading a book. Watch it exclusively on Shudder February 4th.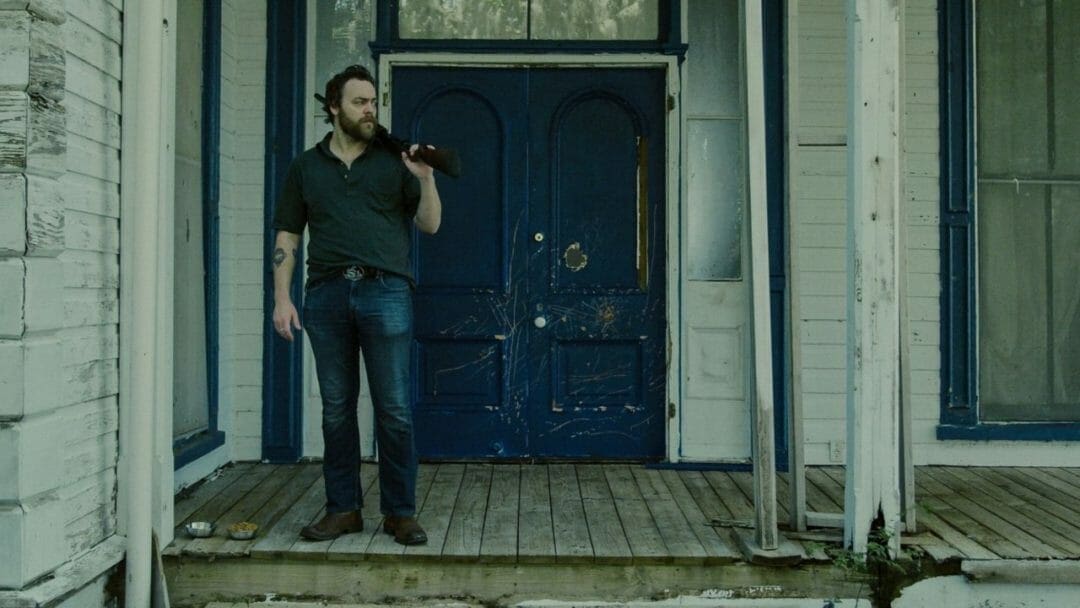 After Midnight (2021)
Writer/director/actor Jeremy Gardner stars as Hank in After Midnight. Hank's girlfriend disappears, he's losing his mind as a result, and now he has to deal with something mysterious from the forest trying to get into his house. Bummer! Check it out only on Shudder February 11th.
The Last Drive-In: Joe Bob Put A Spell On You (2021)
Just in time for the smoochiest holiday of the year, the Lone Star horror host returns for a special! We won't know what movie Joe Bob's picked for us until it's showtime, but based on the title of this special it's safe to assume it'll be Valentiney. Maybe Faces of Death? Find out exclusively on Shudder on February 12th.
Shook (2021)
Written and directed by Jennifer Harrington, Shook is a horror story for the digital age. Social media superstar Mia is targeted by a campaign of internet terror, and she'll have to play the killer's games if she wants to save her loved ones. Log in and check it out only on Shudder February 18th.
What are you stoked to stream this month? Let us know over on Twitter, Instagram, Reddit, and the Horror Fiends of Nightmare on Film Street Facebook page! For more reviews, recommendations, and last-minute Valentines gift ideas, stay tuned to Nightmare on Film Street.