What's up, weirdos? It's July, which means a couple of things; first, we're halfway through what has to be the longest year of any of our lives, and second, it's Greedy Guts Month here at Nightmare on Film Street! We'll be looking at guilty pleasures, so-bad-it's-good fare (a subject that's near and dear to my heart), things that push the limits of what counts as "horror," and a whole lot more!
For now, though, let's take a look at what hot new horror is hitting your favorite streaming services this month!
Sleepy Hollow (1999)
Directed by Tim Burton and starring Johnny Depp (but you might have guessed that), this is a murder mystery adaptation of one of the earliest American stories. The citizens of Sleepy Hollow keep losing their heads, and all signs point to the Headless Horseman. Crack the case when this gothic fantasy comes galloping onto Netflix July 1st.
Ju-On Origins (2020)
Details about this new series are scarce, but "new Japanese Grudge show" might be enough to sell you on it. What we do know is that this six-episode event follows a paranormal investigator in a severely haunted house. Catch the latest installment in the iconic franchise exclusively on Netflix July 3rd.
The Umbrella Academy Season 2 (2020)
Based on the comics by Gerard Way (of My Chemical Romance), The Umbrella Academy is kind of like X-Men, kind of like Watchmen, and (most importantly) there's a talking monkey. Also, Ellen Page is in this one, and she's great in everything. The hotly anticipated followup to this mystery/sci-fi/action series comes at the end of the month. Reunite with the family on Netflix July 31st.
Ghost Hunters Season 12 (2019)
Catch up with T.A.P.S. in this revival of the dramatic documentary series that started the craze back in 2004. The A&E edition of the show allows viewers to watch more recent hauntings in much better quality than the original season. Listen back to you recordings for secret messages buried in static on Hulu July 1st!
Freddy Vs. Jason (2003)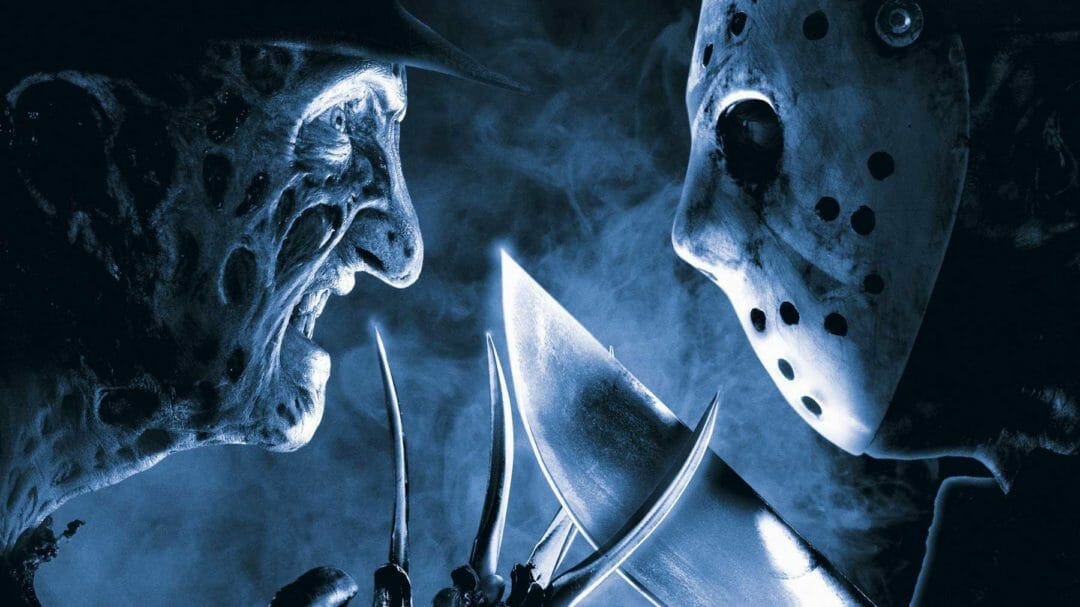 Worlds collide when Jason Voorhees meets Freddy Krueger, and whoever wins… we lose. While the crossover event isn't the strongest entry in either the Nightmare on Elm Street or Friday the 13th franchises, it's good old-fashioned slasher fun with two of the most iconic killers to ever eviscerate horny teenagers. Watch the legends show us how it's done on July 1st.
Into the Dark: The Current Occupant (2020)
Waking up with no memory is certainly a frightening experience. Waking up with no memory *and* thinking you're the president of the United States of America and you might have no memory because of a political conspiracy is a significantly worse situation. What's real? What's fake? Find out when the latest installment of Blumhouse's anthology series lands exclusively on Hulu July 17th.
GREEDY GUTS ALERT! This movie only just-barely counts as a horror movie if you look at it in the right light, but Beyond the Valley of the Dolls is one of my all-time favorite movies and it's coming to Hulu this month. Check it out!
Metamorphosis (2019)
This South Korean horror film sounds like the middle of a Venn Diagram of The Thing and The Exorcist. Considering those are widely regarded as two of the best horror movies in the history of the medium, that's a pretty good starting point. This Shudder exclusive hits the horror platform on July 2nd.
The Beach House (2019)
Emily and Randall are trying to get a little time away together, and everything seems to be going well for them. That is, until the environment starts getting ominous and it becomes clear that there's a mysterious infection going around. Enjoy this vacation at home when it lands exclusively on Shudder July 9th.
Lake of Death (2019)
Another cabin getaway movie! In this Norwegian horror film (inspired by the novel that "got Norway into horror"), Lillian has to decide what's real and what's fake when she goes to a cabin to memorialize her twin brother. While that's not the most fun reason to get out of the house, things only get worse for Lillian and her friends. If you wanna see how it all plays out, you'll have to check this out on Shudder on July 16th.
Impetigore (2019)
A Sundance 2020 Official Selection, this Indonesian horror film follows Maya as she returns to her hometown to inherit a house. Not everything is as it seems, though, as the townsfolk believe that they must kill Maya to rescue them from a curse. Watch it all unfold exclusively streaming on Shudder on July 23rd.
What are you stoked to stream this month? Let us know over on Twitter, Instagram, Reddit, and the Horror Fiends of Nightmare on Film Street Facebook page. For more reviews, recommendations, and greedy greedy guts, stay tuned to Nightmare on Film Street. P.S. If you're a fan of Asian extreme horror or 80s classics, and want to try out a new streaming service, check out the Arrow Video Channel this month!