Happy HorrorDays, Fiends! It's the most festive time of the year, and hopefully you're making big plans to stay in and stream horror movies all month. We can keep warm in the glow of our TVs, but not literally because TVs don't get hot anymore.
At any rate, let's take a look at what's hitting all our favorite streaming services this month…
Christmas Crossfire (2020)
This German comedy-thriller follows a man who inadvertently lands in the middle of a murder. I'm sure there'll be subtitles, but they aren't necessary: bullets are the universal language. You can catch this Netflix original with an awesome title when it hits the streaming service on December 4th.
Alice in Borderland (2020)
Cards on the table: I know and understand very little about this Japanese production. I know that Alice in Borderland is a live-action adaptation of an anime, it takes inspiration from the works of Lewis Carroll, and it involves some sort of survival game? Find out if this is the first Netflix original live-action anime adaptation to please anime fans when it arrives December 10th.
Chilling Adventures of Sabrina Part 4 (2020)
Earlier this year, Netflix announced that it hated me personally and canceled Chilling Adventures. Part 4 is coming in right before the buzzer on 2020, and looks to wrap up the story of the iconic teenaged witch. My first 100 or so Nightmare articles were about this show, so you can catch me getting a little emotional on December 31st.
The Hardy Boys Season 1 (2020)
Frank and Joe Hardy, the famous youthful sleuths, make their streaming debut in this new series. Mysterious circumstances surround their mother's death, and the boys are gonna crack the case. Is this based on the books, and if so was the mystery solved almost a century ago? I don't know because I've never read a book! Let's find out together when this Hulu original series premieres December 4th.
NOS4A2 Season 2 (2020)
Based on a Joe Hill novel which I have also never read, NOS4A2 follows an artist who discovers she has supernatural powers. Season 2 ended in August, which is not that long ago, so it's pretty cool that it's already coming to a streaming service you might have. Catch the (unfortunately) final season of this AMC series when it hits Hulu December 21st.
Anything for Jackson (2020)
A doctor and his wife lose their only grandson, the titular Jackson, in a wreck. To cope with their grief, they kidnap a pregnant woman and try to put the spirit of their dead grandkid into her (Stage 3 of grieving). I don't know what the medical term for that is, but it's colloquially known as a Reverse Exorcism. Watch this weird one when it arrives on Shudder on December 3rd.
Castle Freak (2020)
A girl inherits a castle, which is frankly scary enough already, but things get worse when she unravels the mysteries her family has held for years. This creature feature is a remake of the 1995 Stuart Gordon film, and the director is an award-winning special effects artist! Check it out when it arrives exclusively on Shudder December 3rd.
Joe Bob Saves Christmas (2020)
You already know the drill: we don't know what the movies in this double feature are, but it's sure to be an extra festive bloodbath! Join in on all the watchalong fun when this special comes exclusively to Shudder on December 11th! And if you miss it on Friday, you can stream it starting on Sunday, December 13th.
The Pale Door (2020)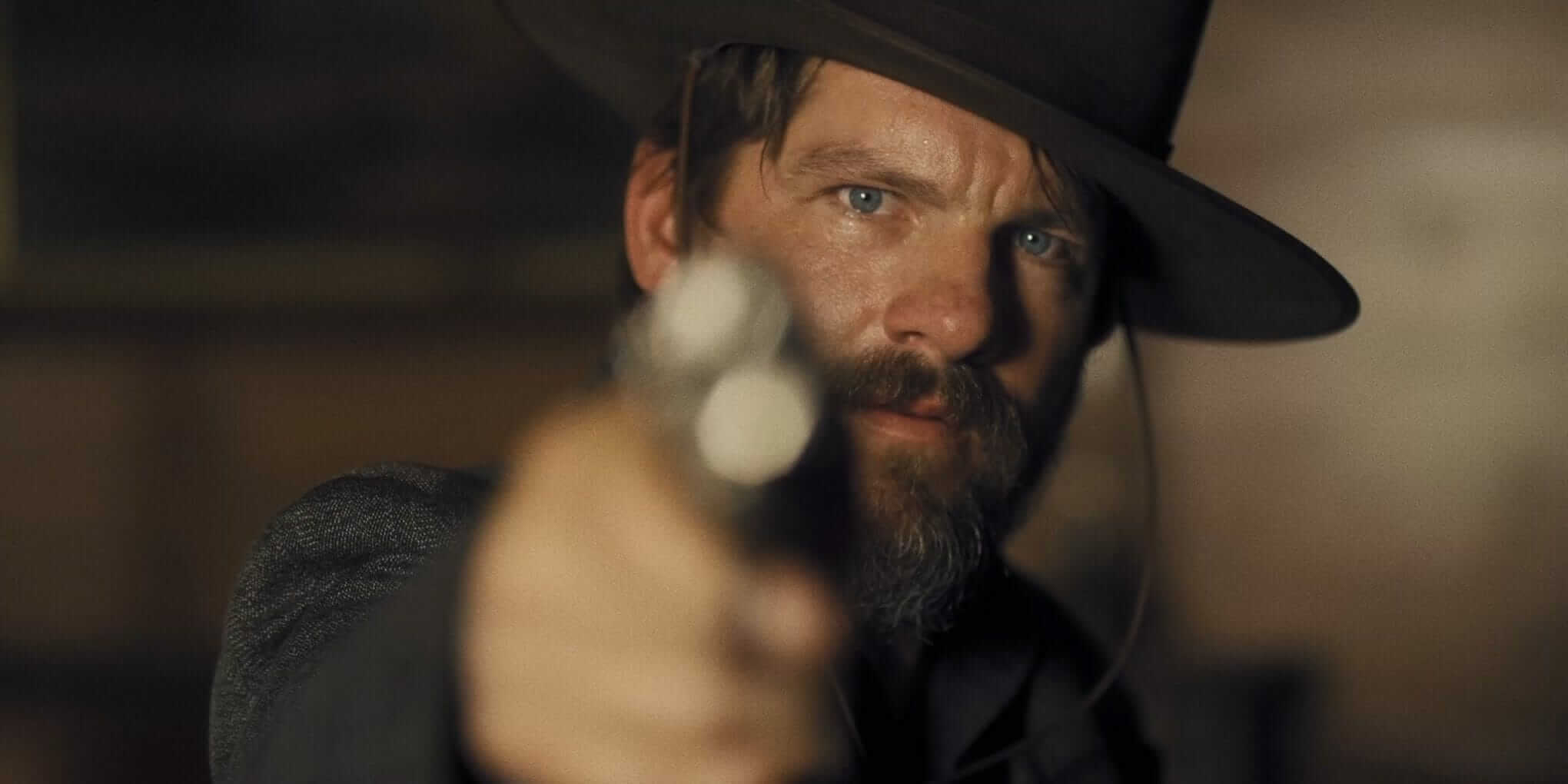 Cowboys and witches! Need I say more? I don't think so, but just in case: a group of cowboys pull off the worst robbery of their lives, but it only gets worse when they stay overnight in a town full of, you guessed it, witches. Stream it exclusively on Shudder on December 17th.
Read Nightmare on Film Street's full review of The Pale Door HERE, and listen to our interview with director Aaron B Koontz HERE.
A Creepshow Holiday Special (2020)
Another Creepshow special? We must have been really nice this year! Written and directed by living legend and Creepshow showrunner (Creepshowrunner) Greg Nicotero, this episode follows a guy who thinks he might be a murderer. What happens when he finds a support group for people like himself? Find out when this special comes exclusively to Shudder December 18th.
What are you stoked to stream this month? Did you get everything on your list? Let us know over on Twitter, Instagram, Reddit, and the Horror Fiends of Nightmare on Film Street Facebook page. For more reviews, recommendations, and last-minute gift ideas, stay tuned to Nightmare on Film Street.