Happy New Fear, fiends!!! We've made it to a point that felt impossible for a long time: the year 2021. To celebrate, I'm going to… stay in and stream a bunch of horror movies! Look, celebrations can just be the same thing you do every day if you like what you do every day. Let's take a look at what's hitting your favorite streaming services this month!
The Girl With The Dragon Tattoo (2011)
A journalist and a hacker join forces to find a woman who's been missing for decades, but the mystery runs even deeper than tat. Based on the bestselling novel by Stieg Larsson and directed by crime-thriller legend David Fincher, this mystery unfolds over two and a half hours. If your New Years resolution was to read a book, this practically counts! Crack the (fictional) case when it hits Netflix on January 5th.
Surviving Death (2021)
What happens when we die? This documentary miniseries examines that question from every angle with interviews from scientists, people who have survived near-death experiences, doctors, paranormal experts, and more. Based on a bestselling book by investigative reporter Leslie Kean, watching this would also count as reading a book for New Years resolution purposes. Take a look at the biggest human mystery when this Netflix exclusive arrives January 6th.
Night Stalker: The Hunt for a Serial Killer (2021)
Richard Ramirez, the Night Stalker, was a serial killer who terrorized San Fransisco in the mid 80s. Not a good guy! This true crime documentary miniseries explains how he was finally apprehended. Crack the (real) case when it comes exclusively to Netflix on January 13th.
Cloverfield (2008)
This found-footage monster movie pieces together the story of a group of friends when disaster strikes New York. Shaky cams try to capture a BIG monster as it wreaks havoc, and Lizzy Caplan's in this! If you haven't watched this one since it came out, it's definitely worth revisiting. Get a little bit motion sick when it hits Hulu on January 1st.
Vampire in Brooklyn (1995)
Two masters of their crafts meet in the middle when Wes Craven and Eddie Murphy join forces for this horror comedy. Murphy plays a dracula that arrives in New York looking for love… sort of. Will he find the half-vampire he's looking for? This would make a good double feature with Netflix's Vampires Vs. The Bronx. Get bit when it arrive on Hulu's shores January 1st.
Lights Out (2016)
David Sandberg's short film Lights Out was brilliant in its simplicity, and good enough to warrant a feature-length expansion. This supernatural horror story involves a monster that disappears when the lights are on. This is a rare example of a PG-13 horror film that didn't get the "if it's not rated R it's for babies" treatment online! Or it did, and I totally forgot about it because 2016 was one hundred years ago. Either way, sleep with the lights on when this hits Hulu on January 11th.
A Discovery of Witches Season 2 (2021)
Based on the All Souls books by Deborah Harkness, A Discovery of Witches is a British horror/fantasy/drama. A librarian witch meets a vampire named Matthew and together they fight to protect a mysterious book. Based on a book series, main character is a librarian, and a central plot point is a book? Yeah buddy, this counts as reading a book. Start the year off right when Season 2 hits Shudder on January 8th.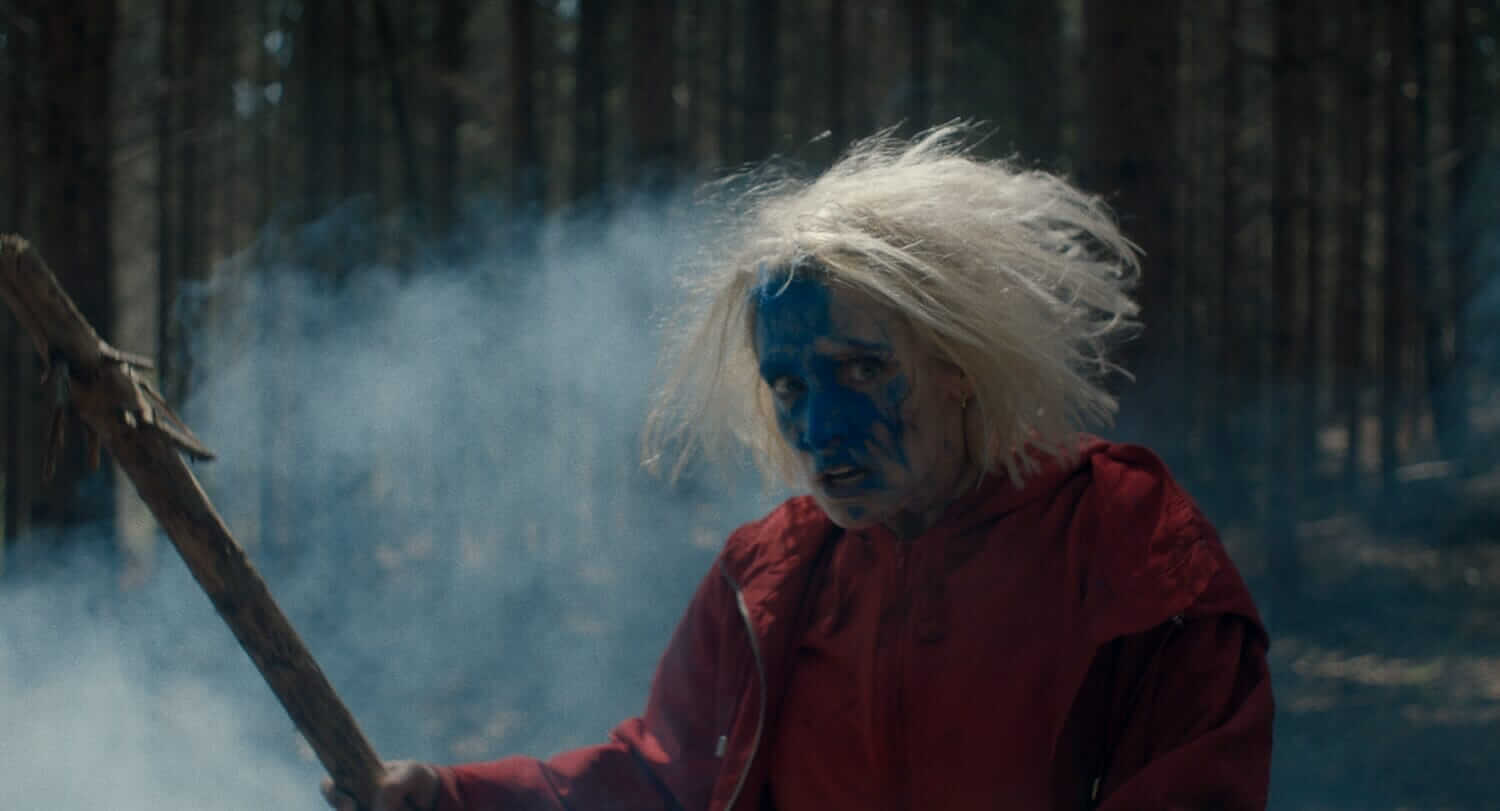 Hunted (2021)
A modern-day fable, this Fantasia Fest selection is a survival story based on Little Red Riding Hood. Can you ever really trust a wolf? What fresh new spin can we see in a story literally hundreds of years old? Catch this Shudder exclusive when it drops on January 14th.
Rawhead Rex (1986)
Written by maser of the transgressive Clive Barker, Rawhead Rex is an 80s monster movie with a pretty dumb-looking monster. If you're not already sold, consider this: there's an extended sequence where the monster pisses on a priest. Barker didn't like this adaptation of his work, so watching this does not count as reading a book. Unleash the terror when Rawhead Rex hits Shudder January 25th.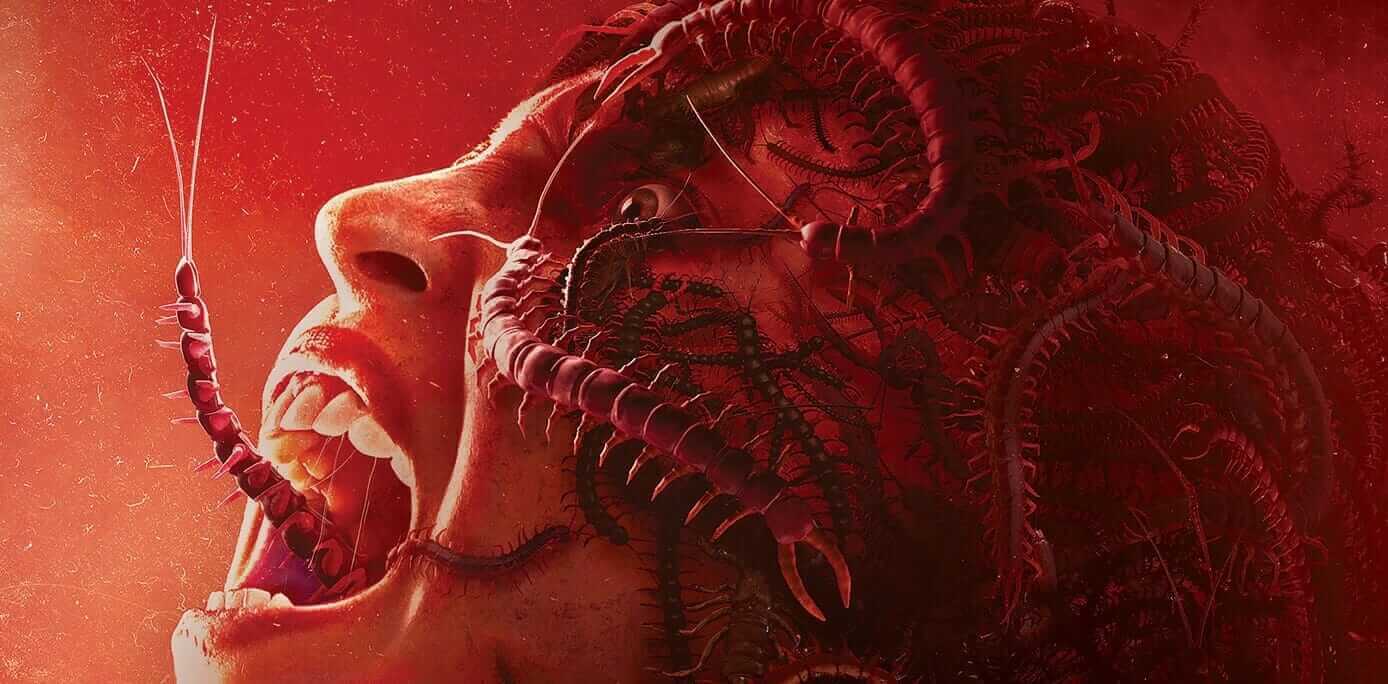 The Queen of Black Magic (2019)
A remake of a 1981 movie with the same name, this Indonesian horror film centers around an orphanage and some evil power. Will an entity of pure malice, the queen of black magic from the title, wreak havoc on the orphanage? This is bleak! Stream it exclusively on Shudder starting January 28th.
What are you stoked to stream this month? Let us know over on Twitter, Instagram, Reddit, and the Horror Fiends of Nightmare on Film Street Facebook page. For more reviews, recommendations, and resolutions you could reasonably finish in one sitting, freeing you up for the rest of the year, stay tuned to Nightmare on Film Street.