What's up fiends? It's March, which means a couple of cool things. First of all, the blah portions of the year are mostly behind us now. Second, it's still not nice enough outside to pull you away from streaming horror movies for 31 days straight. Finally, it's open season on leprechauns.
Let's take a look at what horror stories are hitting your favorite streaming services this month!
Murder Among the Mormons (2021)
This limited miniseries (only 3 episodes) dives into a series of bombings that shook Salt Lake City in the mid-80s. Directed by Brigham Young University alum Jared Hess (the director of Napoleon Dynamite?!), Murder Among the Mormons examines the intersection of culture, religion, and crime. I don't think this will be anything like Napoleon Dynamite. Catch this true-crime documentary miniseries exclusively on Netflix March 3rd.
Pacific Rim: The Black (2021)
I wouldn't consider myself an anime fan, but I have to give it up for a Pacific Rim anime. To be fair, getting in a mech suit to fight off kaijus is a very anime premise, so this is a natural fit. Will the brother and sister team at the heart of this story save the world from the big monsters? Will this go down in history as the Second Best Pacific Rim Thing?? Find out when this Netflix original miniseries launches March 4th.
The Block Island Sound (2020)
This hit from last year's Fantasia Film Festival is a sci-fi story about a mysterious entity lurking off the coast of the titular island. What's its connection to Tom (Chris Sheffield) and his family? Written and directed by Kevin and Matthew McManus (writers from the hilarious mockumentary American Vandal), this thriller pairs family with fear. It surfaces on Netflix March 11th.
Attack the Block (2011)
John Boyega (from the new Star Wars movies) leads this science fiction-horror-action-comedy about a gang of London kids fighting off an alien invasion. Also starring Jodie Whittaker (Doctor Who), Attack the Block is one future Spock away from filling out the sci-fi all-stars roster. Check it out when it invades Hulu on March 1st.
Young Frankenstein (1974)
What do you get when you combine a classic story with two of the sharpest comedic minds in film history? A rip-roaring romp through all your favorite Frankenstein moments! Directed by Mel Brooks, starring Gene Wilder, and written by both of them, Young Frankenstein is an all-time horror-comedy classic. Laugh along when it lands on Hulu March 1st.
Into the Dark: Blood Moon (2021)
Blumhouse's- Hulu exclusive horror anthology series returns with Into the Dark: Blood Moon! When a woman looking for a fresh start moves to a small town, her neighbors risk uncovering a terrifying secret under the full moon. Awoooo! Blood Moon, unfortunately, marks the end of Season 2. Sniff it out exclusively on Hulu March 26th.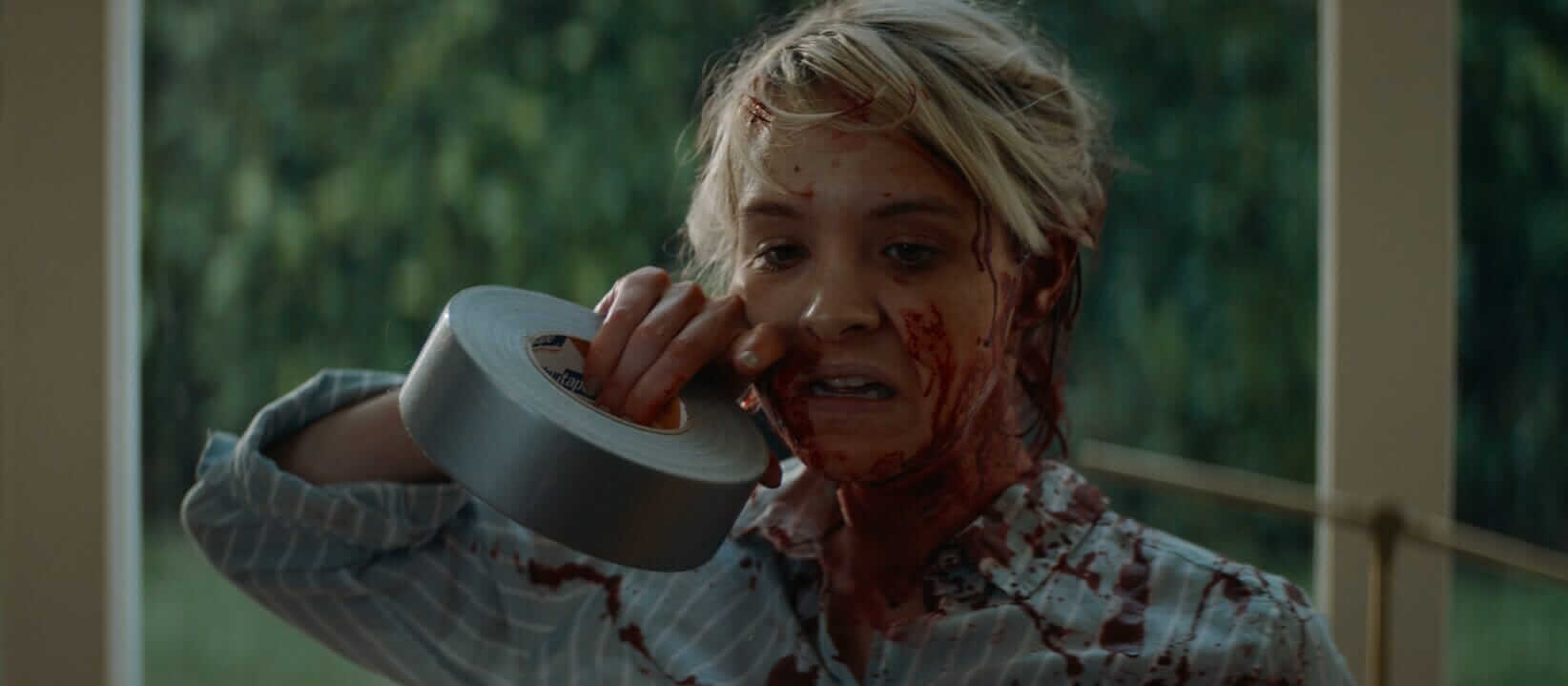 Lucky (2020)
A self-help author is stalked by a stranger every night, but in the daytime no one else seems to care. If nobody will help her, this self-help author is going to have to help herself. Watch it all unfold exclusively on Shudder on March 4th.
Stay Out of the Attic (2021)
A group of movers are staying overnight in a creepy house. Will they be caught in secret traps? Will they find m-m-m-monsters? Is this the polar and architectural opposite of the classics Goosebumps story Stay Out of the Basement? Find out only on Shudder starting March 11th.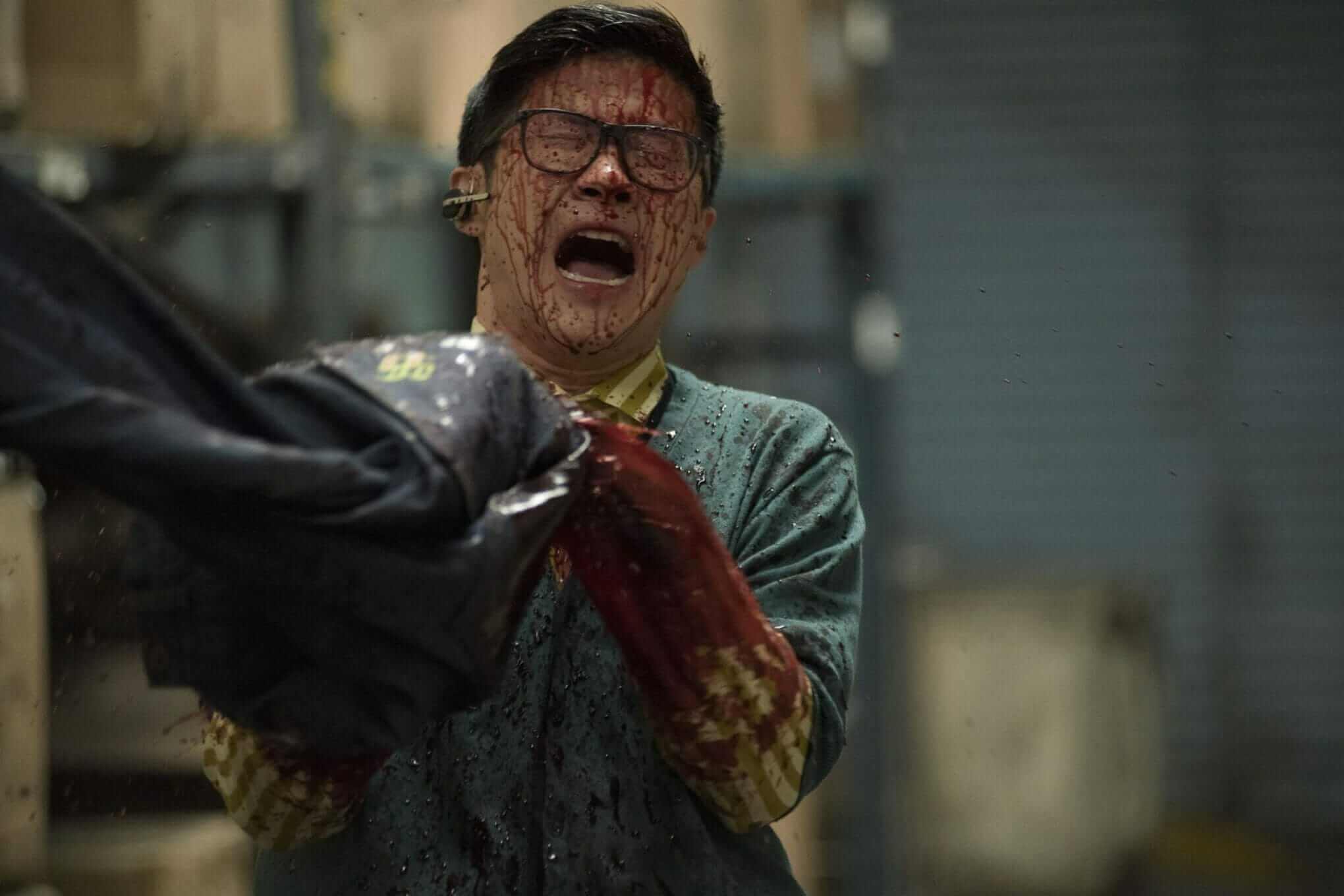 Slaxx (2021)
As far as I know, this is the first horror movie to star a pair of Killer Pants. I can say anything I want here because you're already sold on the premise of Killer Pants, and rightfully so. I think evolution should've taken care of honeydew by now, Killer Pants. Slip into your Killer Pants when Slaxx arrives exclusively on Shudder March 18th. Killer Pants.
Violation (2021)
An official selection at Sundance, SXSW, and TIFF, Violation is an unrelenting rape/revenge film that takes no prisoners. It's definitely not for everyone, and even seasoned fans of the subgenre might be shocked by the brutality of this movie. If that sounds like something you're interested in, definitely check out Violation. Personally, I'm gonna skip this one. You can decide for yourself when it arrives on Shudder March 25th.
What are you stoked to stream this month? Let us know over on Twitter, Instagram, Reddit, and the Horror Fiends of Nightmare on Film Street Facebook page! For more reviews, recommendations, and leprechaun trap blueprints that will get you flagged by your ISP, stay tuned to Nightmare on Film Street.