Trying to come up with a list of the best films of the last decade is much harder than it sounds. The last 10 years have been some of the best years horror has ever had, and I mean that! I'm a firm believer that every year is a great year for horror but it isn't until you look back that you realize just how true that is. Researching this article has been a trip down memory lane and the only way I was able to compile these picks without pulling my hair (I still failed) was to pick a film for each year. Unfortunately, that meant a few movies I was sure would have been included on this list were left as Honorable Mentions 🙁
You'll find a few obvious picks on this list but I think you'll be pleasantly surprised at few other oddball movies I scrounged up. But without further ado: My favorite Horror films of the decade, year-by-year.
Insidious (2010)
James Wan's Insidious changed everything. It kicked started the Wan-aissance (and Whannell-assaince), It was the blueprint for The Conjuring franchise, and it reinvigorated my love for Horror. To this day, seeing Insidious in a packed house remains one of my absolute favourite theatrical experiences. With its unique brand of jump scares, the return of Lin Shaye (squee!), and an unnatural, haunting score, Insidious has remained one of a handful of films that truly scares me.
Honorable Mentions: Tucker & Dale vs Evil, Rubber, Enter The Void
Human Centipede 2: Full Sequence (2011)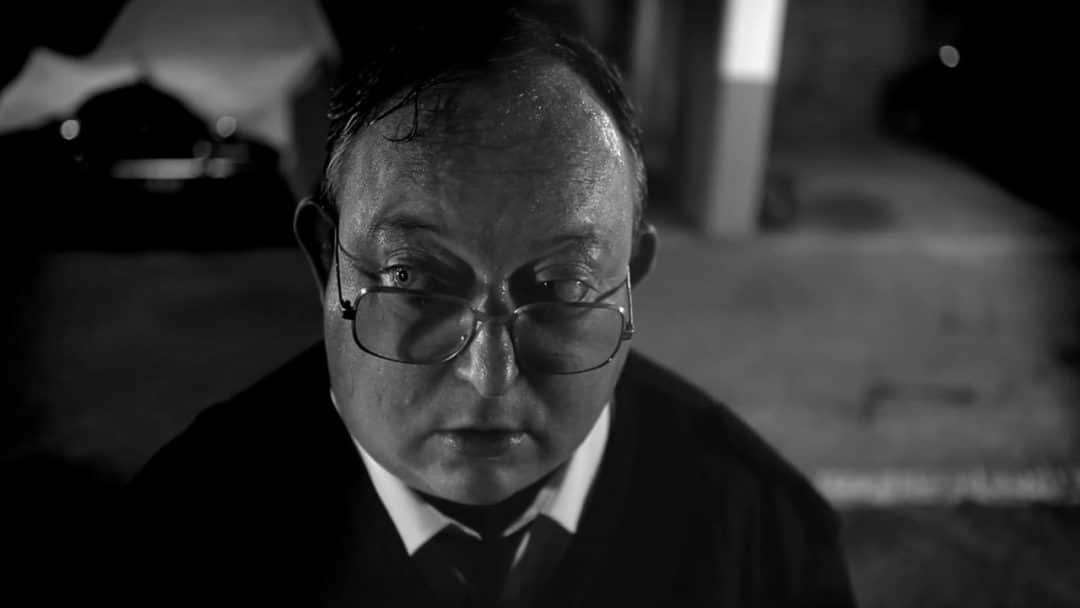 I get it. The Human Centipede movies aren't you're thing. They're gross, they're grotesque, but they are much smarter films than anyone seems to want to give them credit for. As a horror fan, I'm not scouring the globe in search of the most challenging films to watch but I do genuinely believe that Tom Six's Human Centipede 2 (though not a quote/unquote "enjoyable experience") is one of the best-made horror movies of 2011. It's presented in inkwell black & white, it features one of the most rewarding kills of the franchise (Yasss Centipede!), and it plays with horror culture and the morality crusader's fear of horror movies better than Wes Craven's Scream 4.
Honorable Mentions: You're Next, The Innkeepers, Scream 4
V/H/S (2012)
Until V/H/S I never realized how perfect found footage was suited for short-form storytelling. And not only is this movie a great sampler-pack of talented filmmakers, but it's also a buffet of subgenres. Each story finds a different excuse for why the characters are recording their days, including standard camcorder horror, on-screen "skype" scares, surveillance footage, and early use of a go pro. What I've always found interesting about Found Footage is that from the moment it first arrived, we thought we'd already seen every it had it offer but every so often we're reminded it's as versatile a subgenre as any other. Not only are the individual stories of V/H/S brilliant uses of an underrated format, collected they make up one of the most unique horror anthologies of all time.
Honorable Mentions: The Battery, Berberian Sound Studio, Cabin in The Woods
Evil Dead (2013)
Fede Alvarez pulled off the impossible with Evil Dead (2013)– He remade a beloved classic that no one wanted to see, that no one believed would live up to the original, that no one saw coming! Hands down, Evil Dead (2013) is not only the greatest horror film of 2013, it is the greatest horror movie remake of all time (sorry, Thir13en Ghosts). Like pulling off an Ocean's Eleven-esque heist, Fede Alvarez somehow broke into that special place inside our heart, where we keep our love for Sam Raimi's Evil Dead (1980) under lock & key. He stole that love (along with a few hundred gallons of blood!) slowly, bit by bit, until he was able to piece it back together onscreen in a brand new vision that stands alone as strong as it does beside the original.
Honorable Mentions: V/H/S 2, The Conjuring
It Follows (2014)
There are a handful of films that will define this decade in horror and It Follows will be the first one. Yes, the last ten years have seen what feels like a reord number of remake and re-imagining of existing properties, and yes, this decade always brought in a torrential downpour of original content under The Conjuring umbrella, but the 2010's (for better or worse) will likely be referred to as "The Decade of Elevated Horror". David Robert Mitchell's It Follows helped to usher in a new era of high concept, high-art for horror and the filmmaking landscape has been changed forever because of it.
Honorable Mentions: Creep, As Above, So Below, The Babadook, What We Do in The Shadows
Crimson Peak (2015)
Even I didn't know how much I loved Guillermo del Toro's Crimson Peak when I first saw it in the theatre. It's a movie that has grown on me and continues to blow my dang mind every single time I watch it. It's a beautiful, haunting story that uses ghosts the way only del Toro seems to know how, and one that I believe will earn it's place in the history books as one our best gothic horrors. This was the hardest choice I had to make (sorry, The Witch) but Crimson Peak is proof that Guillermo del Toro is one of the greatest storytellers we've ever had, and no one makes "a love story with a ghost in it" like del Toro.
Honorable Mentions: The Witch, Deathgasm, Krampus
Train To Busan (2016)
A lot of people will tell you that Train to Busan completely revolutionized the zombie subgenre. While I don't necessarily agree, it did make me fall back in love with Zombies after a years-long estrangement. Even now, years later, when I turn my nose up at a new zombie movie I'm reminded of Train To Busan and that there are still powerful stories to be told in the most over-saturated subgenres. This movie features some of the cruelest, heart-breaking moments in horror cinema and (unlike most zombie films) reminds you of the good people are capable of in our darkest hour. Also, these zombies are terrifying, inescapable, human-eating machines, who are just more than happy to see a train-load of hor 'd oeuvres pull into their station.
Honorable Mentions: Under The Shadow, The Autopsy of Jane Doe, 10 Cloverfield Lane
.
Get Out (2017)
This one's a bit of a no brainer because it is easily the most "important" horror movie of the decade, but it's also a brilliantly constructed tumble-tower of tension that stacks one uncomfortable moment on top of another patiently waiting for the terror to overtake you. it's incredible what this movie does pulls off with just a few glances and a quick bit a dialogue. You're uncomfortable to the moment the film starts and that feeling never goes away. There's a good reason this movie has become the cornerstone of university courses but even just as a scary story, it an expertly crafted tale of survival.
Honorable Mentions: The Shape of Water, Creep 2, The Ritual,
Hereditary (2018)
It's so fun to be a person that tells people "Oh, I don't get scared at horror movies anymore," because you're always wrong. You think you're tough, you think you've seen it all, and then BAM! a movie like Hereditary comes along and you're stuck to your seat, wide-eyed, heart-racing. This movie f*cked me up! I'm not afraid to admit it. This movie still freaks me out!
One Cut of The Dead (2019) 
You've likely heard A LOT about One Cut of The Dead this year, and for good reason! It's a movie that takes you by surprise, no matter how much you think you know about it going in. Like everyone else, I sat down expecting a low-fi spectacle of zombie nonsense but I was not ready for a movie that dissolves from one meta narrative into another until at the core of a story about the filmmaking process itself. This movie is a set of Russian Babushka Dolls that unlock new layers of funny, gory, goofy, heartfelt horror filmmaking. Not only is One Cut of The Dead one of the best movies of 2019, it's one of the best movies I've ever seen.
And that' it! Those are my favourite horror movies of the decade, year-by-year. This was an incredibly hard lust to put together and if I had to do it all over again, it might look completely different. What were your favorite horror movies of the last ten years? Let us know (and feel free to yell at me) over on Twitter, in the Nightmare on Film Street Subreddit, and in the Horror Movie Fiend Club on Facebook!