What a decade for horror it has been. We've squashed down genre-bashing terms like "elevated horror" and championed fun new subgenres like Mumblegore. We've added three new Oscars to our curio cabinet, with Guillermo del Toro's Best Director win and Best Picture with Shape of Water (sure it was for a romance movie, but it had a Gillman so it counts), and Jordan Peele's Best Screenplay win for Get Out.
We've welcomed A24's brand of decadent, moody horror films with open arms, as well as a host of new outlets creating new and exciting films in our genre: Fangoria/Cinestate, Spectrevision, Dread Central/Epic Pictures, Yellowveil, and more!
And we've streamed. Lord have we streamed. Whether discovering a classic through a Joe Bob Brigg's marathon on Shudder, or popping and unknown indie horror on the tube from Netflix, Hulu, Amazon Prime, horror has never been closer to our demented fingertips.
But after a decade of creepy content, which horror films reign supreme? Here are my picks for the 10 Best Horror Films of the decade!
10. Insidious (2010)
I had to kick off this horror list with one of the most terrifying flicks of the decade. An assault of jumpscare after jumpscare, James Wan/Leigh Whannell's Insidious served us a tight haunted house flick, with a smart but terribly unfortunate family. They MOVE OUT halfway through the film. This film also brought the lovely Lin Shaye back to the horror forefront. That itself earns Insidious a place on this list.
ENJOYING THIS POST?
Nightmare on Film Street is an independent outlet. All of our articles are FREE to read and enjoy, without limits. If you're enjoying this article, consider joining our fiend club on Patreon for only a couple-a bucks a month!

9. Housebound (2014)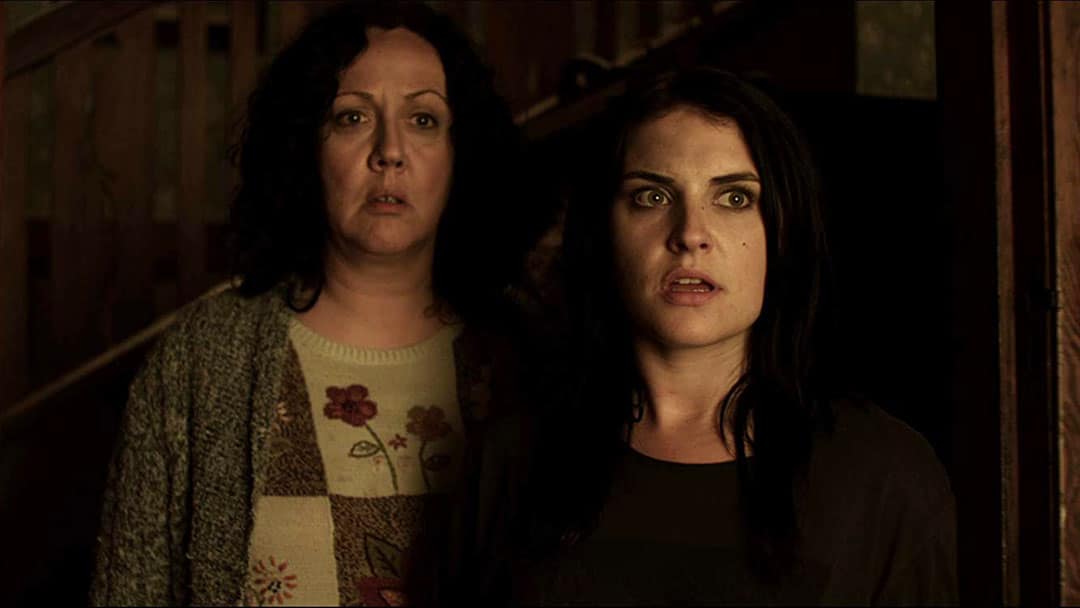 Few horror films can make you laugh and jump within mere beats of one another. New Zealand's Housebound finds a way to serve up an engrossing haunted-house flick with the most dynamic group of characters seen in horror this decade. Without even needing it, the film also delivers a twist that had horror fans hushedly recommending this one for the past six years.
8. Evil Dead (2013)
If you had of asked me at the beginning of the decade if I'd be throwing a remake into my top 10 list, I'd of laughed at you. But Fede Alvarez' Evil Dead achieved the impossible – in that it's actually pretty darn amazing. Refreshing a cult favorite horror-comedy into a truly terrifying trip into the woods, the film also succeeded in re-imagining an un-repeatable heroine; Bruce Campbell's Ash became Jane Levy's Mia.
7. Get Out (2017)
Catapulting comedian Jordan Peele into one of the premier names in horror was 2017's breakout hit, Get Out. A film with a cutting message burrowed in a compelling and tense story, Peele crafted the ultimate modern horror film. Featuring standout performances from the entire cast, but particularly the utterly emotive Daniel Kaluuya, the 180 with Allison Williams, and the deranged dinner with Caleb Landry Jones.
6. Creep (2014)
Think I could have done a list without adding a found footage flick? Not likely. Mark Duplass and Patrick Brice struck gold with their bare-bones unnerver Creep; a film that didn't need flashy gimmicks or a high budget to get under your skin. Followed up a couple of years later with the equally fantastic Creep 2, these boys have proven you don't need ample resources to terrify.
5. Crimson Peak (2015)
Maybe a controversial pick, but definitely one I think we'll be revisiting for years to come. A cinematic marvel, Guillermo del Toro's Crimson Peak is criminally undervalued. A classic gothic horror that's a feast for the eyes, with elegant costuming, haunting setpieces, and special effects work to create enough nightmares for a lifetime.
4. The Witch (2015)
Even if this film weren't an achievement in horror, The Witch probably would have made this list for its sheer dedication to using Olde English dialect for its entire screenplay. Robert Eggers' debut transported us to another time, where suspicions and lore were the threat, among so many real-life strifes. An iconic villain was created in Black Phillip, and a tragic heroine in Anya Taylor Joy's Thomasin.
3. What We Do In the Shadows (2014)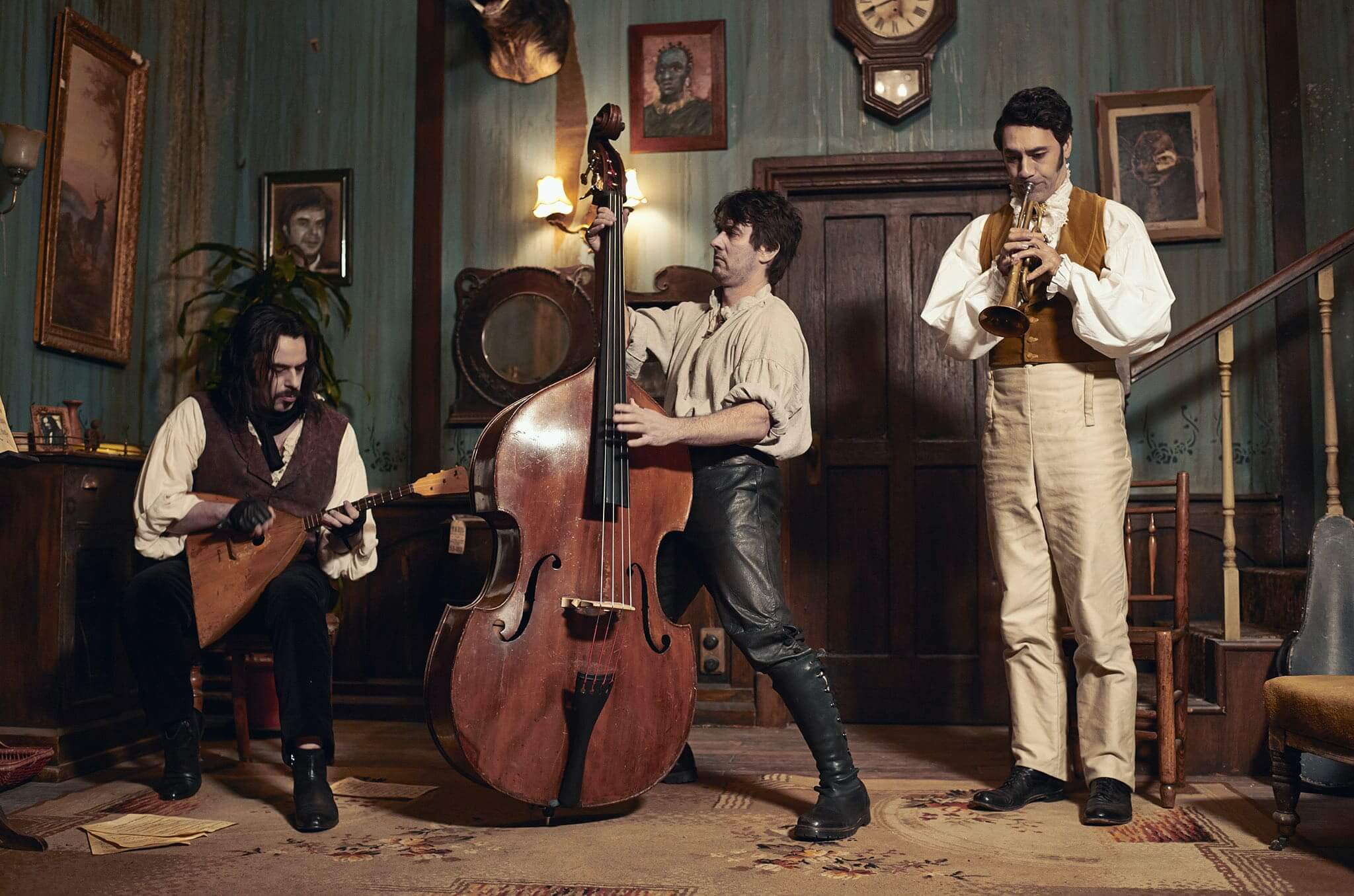 A horror comedy from Hollywood's darling Taika Waititi and partner-in-crime Jemaine Clement, What We Do In the Shadows is the silliest horror movie to ever appease the masses. Crossing oceans of time, or well, the ocean from New Zealand to American Netflix, this film quickly earned cult status among horror and comedy fans alike, spawning spin-offs and series' both here and there (US, and New Zealand).
2. Hereditary (2018)
Grief has never been so terrifying. Or gut-wrenching. Or shocking. Or gross. Ari Aster's debut Hereditary kicked us in the heart and squeezed the air out of our lungs for a tense two-hours at the theatre in 2018, and some of us dared to go back for more. Featuring Oscar-worthy performances from the whole family, particularly Toni Collette and Alex Wolff, Hereditary will definitely ascend the decade.
1. It Follows (2014)
Harkening back to when Carpenter was King (he's still king, but level with me.. I'm painting a picture), David Robert Mitchell's It Follows is the first movie to drop jaws in a long while. With a simple but terrifying premise, a score that might just be responsible for turning all of us back onto vinyl, and a melancholy-eyed final girl rising out of meta-post-apocalyptic Detroit in Maika Monroe.
What horror films topped your lists this decade? Sound off with the Nightmare on Film Street community over on Twitter, Reddit, and in the Horror Movie Fiend Club on Facebook!