Welcome to Demented Discs the monthly column that covers select new releases from boutique cult horror labels like Scream Factory, Arrow Video, Vinegar Syndrome, Severin Films, Blue Underground, and Synapse Films.
I'm Adam Frazier and joining me is Jesse Nelson, Co-Owner of DiabolikDVD, Cauldron Films, and Exhumed Films! Together, we're bringing you a sampling of this month's releases, which offer an alarming assortment of malevolent spaceships, teenage cannibals, hippie motorcyclists, and nighttime vigils.
March 2
Cthulhu Mansion (1992)
"After a drug deal gone wrong, a group of punks attempts to flee a local amusement park by taking a mysterious old magician named Chandu (Frank Finlay; Lifeforce) and his beautiful daughter hostage. While trying to evade the police, the punks force Chandu to take them to his secluded mansion where they plan to seek refuge for the night and wait for the heat to die down. Unbeknownst to them, Chandu's obsession with the black arts and the occult has summoned an evil that not even he can control. As the house itself begins to terrorize and kill the trespassers, the survivors desperately attempt to uncover the horrifying secret to the mansion's magical spells, along with Chandu's own dark past…" —Vinegar Syndrome
Bonus Features
Region Free
Newly scanned & restored in 2k from 35mm archival elements
"The Simon's Jigsaw: A Trip To The Universe of Juan Piquer Simón" – A Spanish feature-length documentary tribute on the life and work of director Juan Piquer Simón, featuring many of the collaborators he's worked with over the years, including director Carlos Puerto, actor Jack Taylor, actress Hilda Fuchs, cinematographer Juan Mariné, FX artist Colin Arthur and many more.
"The Special Effects Make-up Magician" – an interview with SFX artist Colin Arthur
Reversible cover artwork
English SDH subtitles
Satan's Blood (1978)
"After a chance encounter with a mysterious couple claiming to be old friends, Andrés and Ana are invited to spend the evening at a beautiful, secluded old villa. As the night winds down, they begin to sense that there are some rather strange things going on around them and, after agreeing to sleep over, find themselves unwittingly pulled into a series of bizarre sexual encounters which they slowly discover are part of a horrifying Satanic ritual designed to make them slaves to the Prince of Darkness!" —Vinegar Syndrome
Bonus Features
Region Free
Newly scanned & restored in 4k from its 35mm original camera negative
Includes both the English and Spanish language soundtracks
"Satan's Blood: Recuerdos de Escalofrío" – a 45 minute Spanish documentary on the making of Satan's Blood, with writer/director Carlos Puerto, actress Sandra Alberti, and editor Pedro del Rey
Commentary track with film historians and authors Samm Deighan and Kat Ellinger
Still gallery
Reversible cover artwork
English SDH subtitles
Dark Tower (1988)
"A recently completed luxury high-rise in the center of Barcelona becomes the scene of an apparent 'accident,' which causes the death of a construction worker. However, witness Carolyn Page is adamant that someone – or something – else is responsible. Finding an unlikely ally in Dennis Randall, a grizzled cop now working as a private security consultant, the two decide to launch their own investigation into the mysterious goings-on in the building, but it's not long before another grisly 'accidental' death occurs..." — Vinegar Syndrome
Bonus Features
Region A
Newly scanned & restored in 2k from its 35mm interpositive
"Dark Inspirations" – an interview with special effects artist Steve Neill
Promotional still gallery
Reversible cover artwork
SDH English subtitles
March 9
Queens of Evil (1970) — Jesse's Pick! 
After traveling through the countryside all day and into another on his motorcycle, David (Ray Lovelock) comes across a stranded motorist (Gianni Santuccio, playing a character spoiled on IMDB). While changing his tire, the two engage in a conversation about the mores of life and love in which David has no interest. Happy to be free and free to be happy. With a trick up his sleeve, the motorist puts a nail in David's tire and goes on his way.
David quickly chases after him, which causes an accident that leaves the motorist dead. Avoiding the police, he turns down a side street (does he hear that Siren's call or is it just a music queue?) and finds himself at a seemingly abandoned house. David takes refuge on a cot in the shed only to be awoken by Liv (Haydée Politoff) urging him to leave before the others find him. When the others do find him, they invite him to stay, and upon entering the house, David remarks that it is just like Snow White's house.
Ads are Scary
Nightmare on Film Street is independently owned and operated. We rely on your donations to cover our operating expenses and to compensate our team of 30+ Contributors.
If you enjoy Nightmare on Film Street, consider Buying us a coffee!
A fairy tale is correct, but Snow White may not be the most accurate. Hansel & Gretel by way of Goldilocks may be more appropriate. Finding a house in the middle of the woods, falling asleep, and awakening only to find three impossibly beautiful sisters looking to feed, seduce, and love him. Together, David and the three weird sisters form a bond as each seduces him and casts her own spell on him, causing him to rethink his free-spirited ways.
On the surface, Queens of Evil appears to be a standard '70s Italian exploitation film but it's more concerned with exploring the themes of love, personal freedom, and hedonism coming on the heels of the late '60s and the Manson murders. Pulling inspiration from fairy tales, mythology, and religion, Queens of Evil features castles in the woods, a mysterious apple tree, a fishing expedition where they catch the fish at a "meeting," and a carriage that takes them all to the culminating party where David gets to meet "the people that count." Queens of Evil is both a mystical fable and a stake in the heart of the '60s.
A perfect addition to Mondo Macabro's carefully curated library, Queens of Evil makes a stunning Blu-Ray debut with a 4k scan of the negative and featuring both Italian and English audio tracks (there are no SDH subtitles, but the Italian track does have English subtitles that are translated from the Italian language). Along with the feature, we get a trailer, a few extended scenes, a commentary with Samm Deighan and Kat Ellinger, as well as a great interview with Ray Lovelock. This is an essential and long overdue addition to anyone's Euro Film collection and it's available from DiabolikDVD!
Bonus Features
Region A
Anamorphic Widescreen 1.85:1
DTS-HD MA 2.0 Stereo
Brand new 4k transfer from a film negative
Interview with Ray Lovelock
Audio commentary from Kat Ellinger and Samm Deighan
Trailer
Alternative sequences
English/Italian audio with optional subtitles
Mondo Macabro previews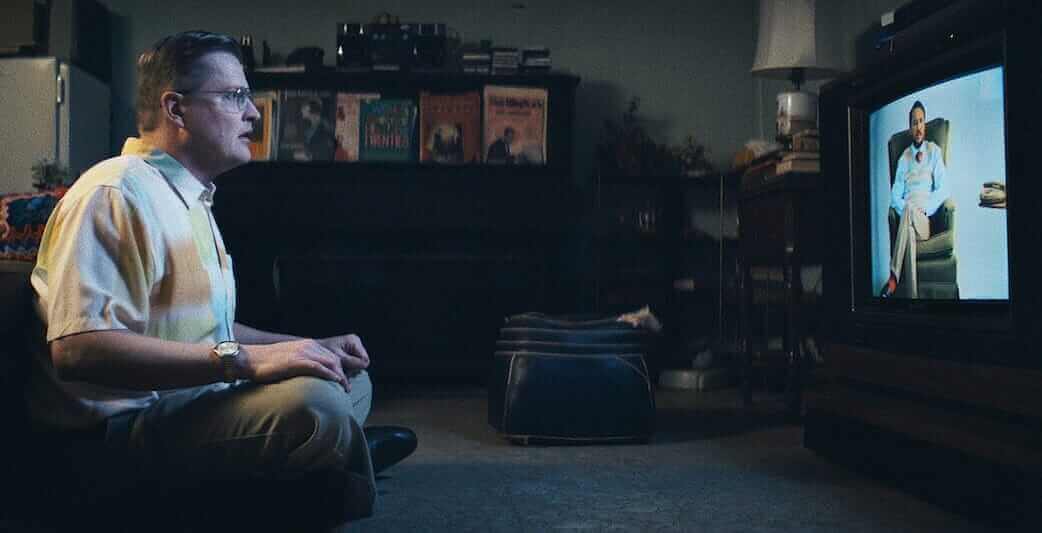 "He talks to you. He listens to you. He understands you. He's your Rent-A-Pal. In this thriller set in 1990, a lonely bachelor named David (Brian Landis Folkins) searches for an escape from the day-to-day drudgery of caring for his aging mother (Kathleen Brady). While seeking a partner through a video dating service, he discovers a strange VHS tape called Rent-A-Pal. Hosted by the charming and charismatic Andy (Wil Wheaton), the tape offers him much-needed company, compassion, and friendship. But Andy's friendship comes at a cost, and David desperately struggles to afford the price of admission." — Scream Factory
Bonus Features
The Making OfRent-A-Pal
"Hi, I'm Andy!" Featurette
"Meet Your Matches!" Featurette
Audio Descriptive Track
Theatrical Trailer
March 23
Event Horizon (1997) — Adam's Pick!
"Its name: Event Horizon. The high-tech, pioneering research spacecraft mysteriously vanished without a trace on its maiden voyage seven years ago. But a weak, persistent signal from the long-missing craft prompts a rescue team, headed by the intrepid Captain Miller (Laurence Fishburne), to wing its way through the galaxy on a bold rescue mission. Accompanying Miller is his elite crew and the lost ship's designer (Sam Neill). What they uncover is unimaginable interstellar horror." — Scream Factory
Directed by Paul W.S. Anderson, 1997's Event Horizon is a cosmic combination of Solaris, Alien, and Hellraiserwith a dash of The Shining. While we'll never be able to see the original 130-minute cut of the film — it was heavily edited by the studio and the deleted footage has since been lost or destroyed — this Scream Factory release is as definitive a Blu-ray we can expect of this underappreciated '90s sci-fi horror film. Loaded with tons of new interviews and featurettes, as well as a new 4K scan of the film's original camera negative, this is a must-own disc for horror fans!
Enjoying This Post?
Nightmare on Film Street is an independent outlet. All of our articles are FREE to read and enjoy, without limits. If you're enjoying this article, consider Buying us a coffee!
Bonus Features
NEW 4K Scan Of The Original Camera Negative
NEW Reflecting On Hell – An Interview With Director Paul W.S. Anderson
NEW Ghost Galleon – An Interview With Writer Philip Eisner
NEW Organized Chaos – An Interview With Actress Kathleen Quinlan
NEW Compassion In Space – An Interview With Actor Jack Noseworthy
NEW The Doomed Captain – An Interview With Actor Peter Marinker
NEW Space Cathedral – An Interview With Production Designer Joseph Bennett
NEW Something New – An Interview With Set Decorator Crispian Sallis
NEW Taking Care Of It – An Interview With Production Manager Dusty Symonds
NEW Reinforcements – An Interview With Second Unit Director Robin Vidgeon
NEW Almost Real – An Interview With Location Manager Derek Harrington
NEW Screams From The Cosmos – An Interview With Sound Designer Campbell Askew
Audio Commentary With Director Paul W.S. Anderson And Producer Jeremy Bolt
The Making Of Event Horizon – A 5-Part Documentary
The Point Of No Return – A 4-Part Look At The Filming Of Event Horizon With Narration By Paul W.S. Anderson
Secrets – Deleted And Extended Scenes With Director's Commentary
The Unseen Event Horizon – The Un-Filmed Rescue Scene And Conceptual Art With Director's Commentary
Theatrical Trailer
Video Trailer
Raw (2016)
"At 16, Justine is a brilliant and promising student and a strict vegetarian. But when she starts at veterinary school, she quickly encounters a decadent, merciless, and dangerously seductive world. Desperate to fit in during the first week of hazing rituals, desperate to fit in at whatever the cost, she strays from her family's principles when she eats raw meat for the first time. Justine will soon face the terrible and unexpected consequences of her actions as her true self begins to emerge." — Scream Factory
Bonus Features
Audio Commentary With Writer/Director Julia Ducournau And Film Critic Emma Eastwood
Raw – Á Votre Goût – A Discussion With Julia Ducournau And Emma Eastwood
Australian Premiere Introduction And Q&A With Julia Ducournau And Monster Fest Director Kier-La Janisse
Genre Matters: Women Genre Filmmakers Panel From Monster Fest 2016
Quick Bites With Julia Ducournau And Film Critic Alexandra Heller-Nicholas
Deleted Scenes
Theatrical Trailers
TV Spots
Australian Promotional Video
March 30
The Widow (2020)
"In a densely forested area north of St. Petersburg, people have been going missing for three decades. Very few corpses were ever found, and the few that were recovered were naked. On October 14, 2017, a team of volunteers went out into the woods in search of a missing teenager. Soon, all communication with them was lost. Locals believe they were taken by the same dark spirit that took the others… they call it the Limping Widow. Based on true accounts from the region, this gripping film is a white-knuckle ride from beginning to end!" — Scream Factory
A Scream In The Streets (1973)
"From infamous producer Harry Novak – whose Box Office International Pictures brought the world such classics as Axe, Mantis in Lace, and Wham Bam Thank You, Spaceman – comes the still-startling sickie about a pair of L.A.P.D. detectives hunting a transvestite psychopath through a polyester jungle of massage parlor perverts, suburban sex fiends, violence-crazed cops, and "one of the worst examples of cross-dressing ever filmed" (Digitally Obsessed). Joshua Bryant (Enter the Devil), Sandy Carey (Drive-In Massacre), Linda York (Chain Gang Women), and Sharon Kelly (aka '80s adult film superstar Colleen Brennan) star in this "garish display of rampant depravity" (Pulp International) directed by Carl Monson (Please Don't Eat My Mother!), now scanned uncut in 2K from the original negative and throbbing with Special Features." — Severin Films
Bonus Features
Region Free
The Peeper – Two Sexy Shorts Produced From A Scream in the Streets Outtakes
Trailers
Reversible Cover Art
Webstore Exclusive Slipcover
Aspect ratio: 1.33:1 + 1.85:1
Audio: English mono with optional closed captions
That's it for this edition of Demented Discs! Join us next time for a rundown of April's wretched releases. Be sure to let us know what releases you're most excited for and what physical media you're taking home this month over to Twitter, Reddit, or in the Horror Movie Fiend Club on Facebook, and get more horror delivered straight to your inbox by joining the Neighbourhood Watch Newsletter.