The 2021 Fantasia International Film Festival is only a few short days away and with so many incredible films to watch, it's important to have a game plan. On the other hand, the curation at Fantasia is so good year-over-year that you could throw 10 darts at the program and still wind up seeing 10 stellar films. Montreal's 25th annual celebration of bold cinema kicks off with the World Premiere of the Quebec zombie feature Brain Freeze, with Takashi Miike's The Great Yokai War – Guardians closing out the festival. In and amongst those films are dozens of movies bound to make your Best of 2021 list at the end of the year, as well as a special event screening of Fantasia alum James Gunn's The Suicide Squad.
With such an impressive lineup of films this year, Fantasia 2021 is also your opportunity to catch up on the film's burning up the festival circuit. If you missed the puppet-gore spectacular Frank & Zed at last year's Nightstream Film Festival or Sion Sono's Rage-Cage samurai western Prisoners of the Ghostland at the 2021 Sundance Film Festival, now is your opportunity to dive in! Also included in this year's program are SXSW 2021 favorites Broadcast Signal Intrusion, Paul Dood's Deadly Lunch Break, Alien On Stage, and Woodlands Dark and Days Bewitched: A History of Folk Horror.
The 2021 Fantasia Film Festival runs from August 5 – August 25 with a mix of virtual and in-person screenings. This year's lineup is packed with incredible films, and below are 10 that we can't wait to see for ourselves. This is just the tip of the iceberg and we highly encourage you to take a look at the full program and grab yourself a ticket or two HERE.
The Night House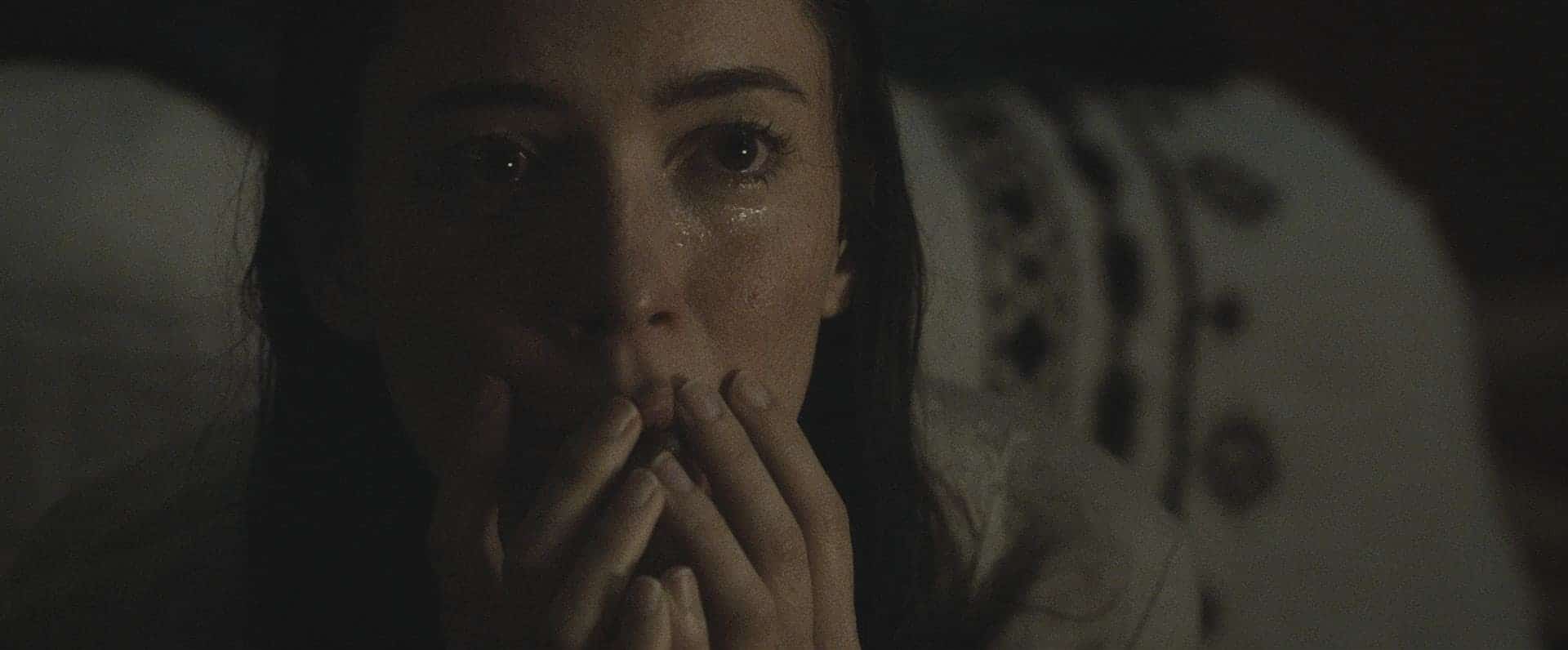 Canadian Premiere
"From director David Bruckner (THE RITUAL, THE SIGNAL) comes THE NIGHT HOUSE. Reeling from the unexpected death of her husband, Beth (Rebecca Hall) is left alone in the lakeside home he built for her. She tries as best she can to keep it together – but then nightmares come. Disturbing visions of a presence in the house calling to her, beckoning her with a ghostly allure. Against the advice of her friends, she begins digging into her husband's belongings, yearning for answers. What she finds are secrets both strange and disturbing – a mystery she's determined to unravel. THE NIGHT HOUSE stars Rebecca Hall (GODZILLA VS. KONG), Sarah Goldberg (Barry, Elementary), Vondie Curtis Hall (DIE HARD 2, EVE'S BAYOU), Evan Jonigkeit (Togetherish, Sweetbitter), and Stacy Martin (VOX LUX, NYMPHOMANIAC)."
Don't Say Its Name
World Premiere
"When an environmental activist is called back to the world of the living after a suspicious accident takes her life, an ancient spirit is reborn outside a small northern town. With a wealth of Indigenous talent both in front of and behind the camera, DON'T SAY ITS NAME, the eerie feature debut from director/co-writer Rueben Martell, builds its chills with compellingly real characters and strong performances from Madison Walsh (SOMETHING UNDONE), Sera-Lys McArthur (OUTLANDER), Samuel Marty (GODLESS), Carla Fox, and Julian Black-Antelope (HOLD THE DARK)."
ENJOYING THIS POST?
Nightmare on Film Street is an independent outlet. All of our articles are FREE to read and enjoy, without limits. If you're enjoying this article, consider joining our fiend club for only a couple-a bucks a month!

What Josiah Saw
World Premiere
"In director Vincent Grashaw's Southern Gothic nightmare WHAT JOSIAH SAW, an estranged family grapples with the sins of the past… yanking the skeletons right out of their closet, kicking and screaming all the way! The superlative cast includes Robert Patrick, Nick Stahl, Kelli Garner, Tony Hale, Scott Haze and Jake Weber. It's this year's THE DARK AND THE WICKED."
Kratt
North American Premiere
"In 2009, director Rasmus Merivoo's BURATINO, SON OF PINOCCHIO signaled a unique comic fantasy talent. It's taken 12 long years for his return, but with KRATT he's fulfilled the promise of BURATINO and delivered a hilarious dark comedy that is wonderfully absurd and yet very assured in its direction. Bringing to mind last year's equally hilarious THE OLD MAN MOVIE (similar setup and similarly bizarre) and TIME BANDITS-era Gilliam, KRATT brings a crude, nasty and pointed Pythonesque quality to its satire. Essentially a deadpan comedy made very specifically for Eastern European audiences, it's nonetheless very relatable and many, many jokes land beautifully, ensuring many a giggle fit throughout. It's pretty safe to say that no other movie at Fantasia 2021 will match KRATT's delightful preposterousness."
The Righteous
World Premiere
"Actor turned director Mark O'Brien (READY OR NOT, ARRIVAL) makes his feature debut with the slow-burn, character-driven occult chiller THE RIGHTEOUS, one of the year's most thrilling genre discoveries that takes full advantage of Newfoundland's maritime otherworldliness while blending timeless themes with an inventive and exciting filmmaking approach. A former priest who left the church to start a family is gripped by tragedy after his child's death, and the life of him and his wife are thrown into further chaos upon the arrival of a mysterious young stranger. The film is written and directed by O'Brien, who also co-stars in the film alongside his READY OR NOT castmate Henry Czerny and a terrific Mimi Kuzyk (LOST AND DELIRIOUS)."
Hotel Poseidon
International Premiere
"A keen absurdist sense of humour meets a wonderfully inventive production design in HOTEL POSEIDON, a Belgian feature debut from future cult favourite Stefan Lernous. The film unfolds in a giant rotting hotel as a series of tableaus and vignettes, its unique production design bolstered by an incredible soundscape and otherworldly camera movements. Deliciously nauseating and singular in tone and artistry, HOTEL POSEIDON stands among titans as a debut that seemingly emerged straight from the gooey mercurial swamplands where life on earth first appeared. With hints of David Lynch (especially his work as a painter) and flourishes reminiscent of the Brothers Quay, this is the kind of remarkable and iconoclastic vision that only arrives once in a blue moon."
Brain Freeze
World Premiere
"First pitched at Frontières, the festival's world-renowned international co-production market, the film is a smart and stylish zombie comedy that slyly comments on social concerns both domestic and universal, telling the tale of an environmental disaster that leads to a fast-spreading virus ravaging a wealthy gated community off the island of Montreal. BRAIN FREEZE joins the ranks of recently-released cinema that holds an eerie mirror up to our collective experience even though scripted and shot pre-pandemic. While production on the winter-set chiller was abruptly halted four days before completion following Quebec's lockdown, shooting was miraculously able to wrap the following summer."
The Sadness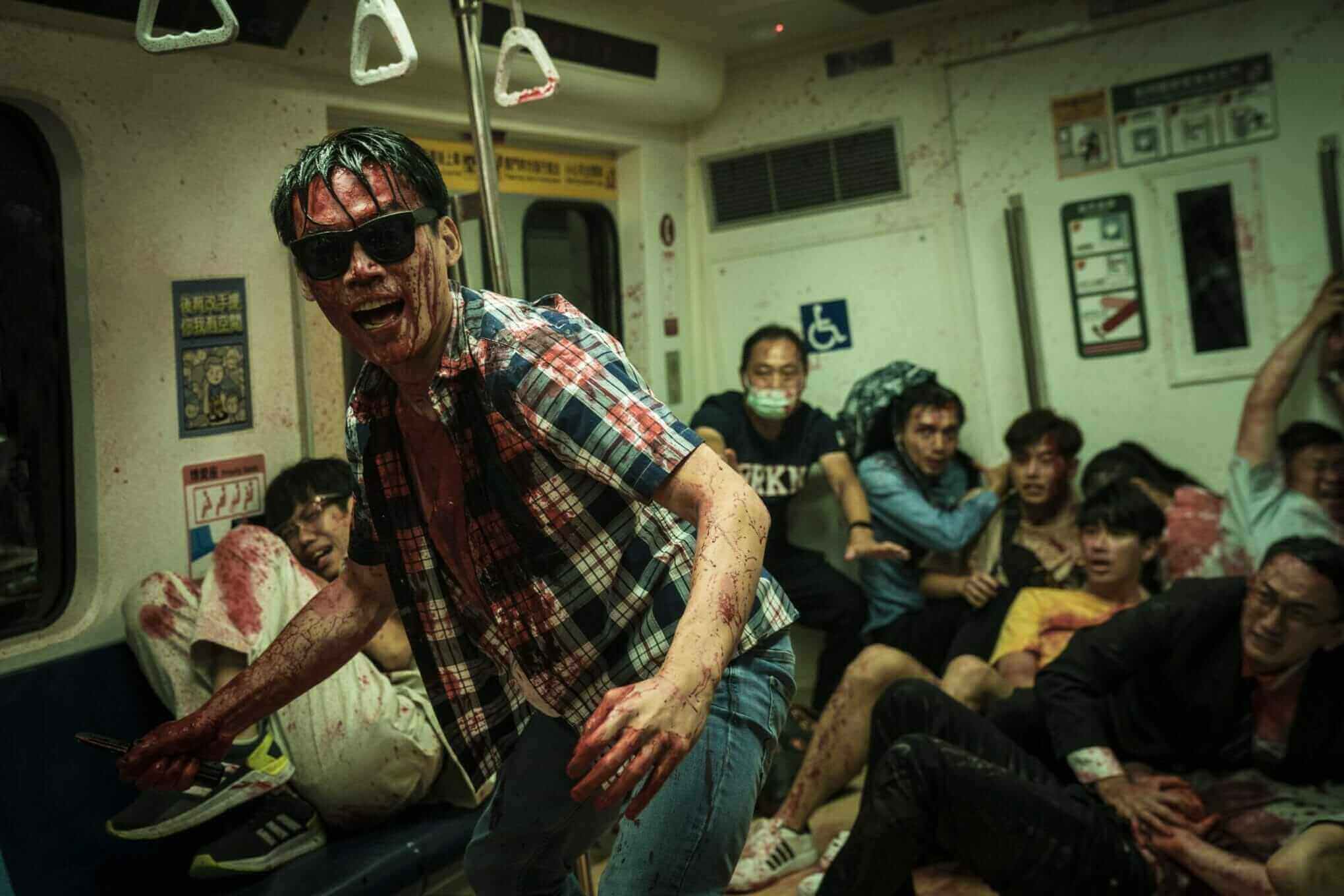 North American Premiere
"In an alternate version of Taiwan, a rapidly spreading pandemic suddenly mutates into a rabies-like affliction, and the infected find themselves unable to control their id. A nightmare vision steeped in unspeakably upsetting moments of violence, Rob Jabbaz's THE SADNESS plays like a return to the no-holds-barred shock sensibilities of '90s Hong Kong Category III films. Electrified with an existential fear that punches spikes of panic energy straight into your nervous system, and told with incredible style, THE SADNESS is a force to be reckoned with. Fantasia is proud to be bringing this extreme horror rollercoaster to North American shores, hot off its bow at Locarno."
ADS ARE SCARY
Nightmare on Film Street is available FREE to read, listen to, and enjoy; without intrusive ads, blocks or limits. We are independently owned and operated. We rely on your donations to cover our operating expenses and to directly compensate our Contributors!
If you enjoy Nightmare on Film Street, consider joining our fiend club for only a couple-a bucks a month!

Hellbender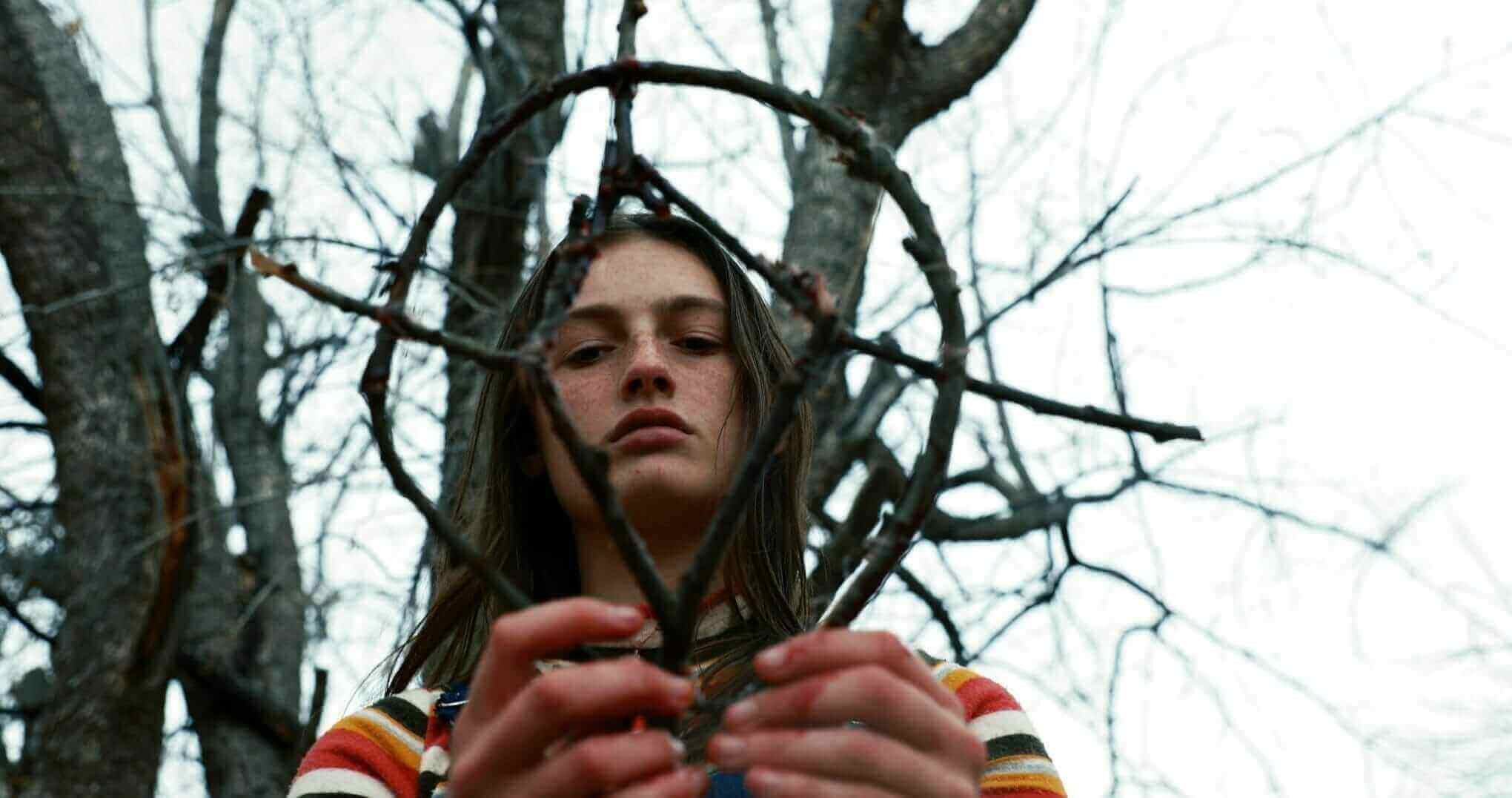 World Premiere
"An occult, coming-of-age film unlike any you've seen, HELLBENDER is the extraordinary new creation from the Adams Family (John Adams, Toby Poser, Zelda Adams), the gifted filmmaking family behind 2019's indie sensation THE DEEPER YOU DIG. It further affirms their stature as singular poets of the genre, making soulful and wholly original works with a one-of-a-kind look and feel, this time in the dreamy story of a lonely teenage girl (Zelda Adams) who finds guidance in her family's suppressed supernatural linearage. HELLBENDER imaginatively explores questions of identity, instinct, and power roles in youth and parenthood alike. An uncanny film that's all at once haunting, heartfelt, freakish, and fun."
The Deep House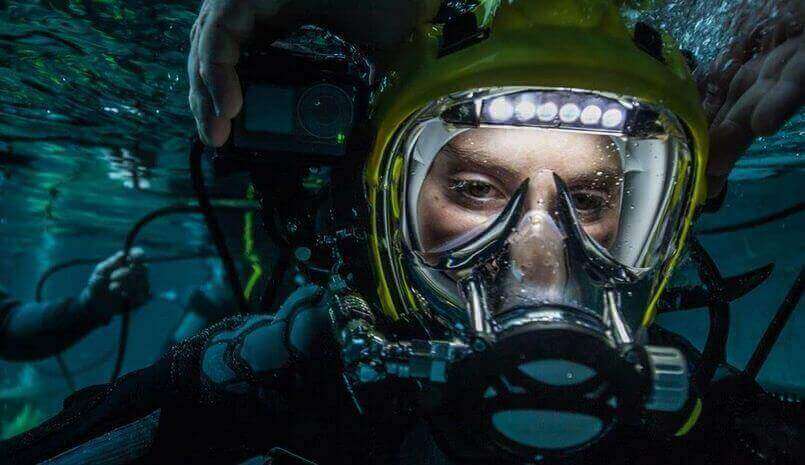 North American Premiere
"Two daredevil Youtubers with a passion for abandoned urban edifices film themselves as they take a deep dive into the bottom of a lake where there lies a mysterious house with a sinister past. Award-winning French genre maestros Alexandre Bustillo and Julien Maury (INSIDE, KANDISHA) display numerous filmic skills with this intelligent found footage style feature. The immersive darkness, the floating strangeness, THE DEEP HOUSE takes us down and further down, from mere unfamiliar discomfort to absolute and unfathomable terror."
The 2021 Fantasia Film Festival runs from August 5 – August 25. Click HERE to follow all of our festival coverage, and be sure to let us know which films you're most excited to see over on Twitter, in the official Nightmare on Film Street Subreddit, and on Facebook in the Horror Movie Fiend Club!