We talk a lot about the importance of the director. They are granted the most credit in the creation of film, especially in the horror genre as we proudly tout shirts, pins, and patches that pay homage to Carpenter, Cronenberg, Hooper, Lynch, and more.
However, behind these great directors are producers and writers who play just as much of a role in a film's creation. But, what does a producer do? In one word: a lot. They play a large role in shaping the overall film, in hiring the cast and crew, in raising money, and more. One of these great producers is Debra Hill, who worked closely with John Carpenter on several horror classics. The two met while working on Assault on Precinct 13, at the beginning of both their careers. There, they became friends and created some of the genre's most iconic films and figures. Hill was a pioneer for her field, especially as she was working in a time where women seldom received producing credits. Sadly, Hill passed away in 2005 after a battle with cancer, but her legacy is stronger than ever, especially after the newest installment to the Halloween franchise.
Without Debra Hill as both a producer and writer, we wouldn't have these seven horror and action films. Everyone say "thank you, Debra" for these iconic flicks and cult classics —
Halloween, 1978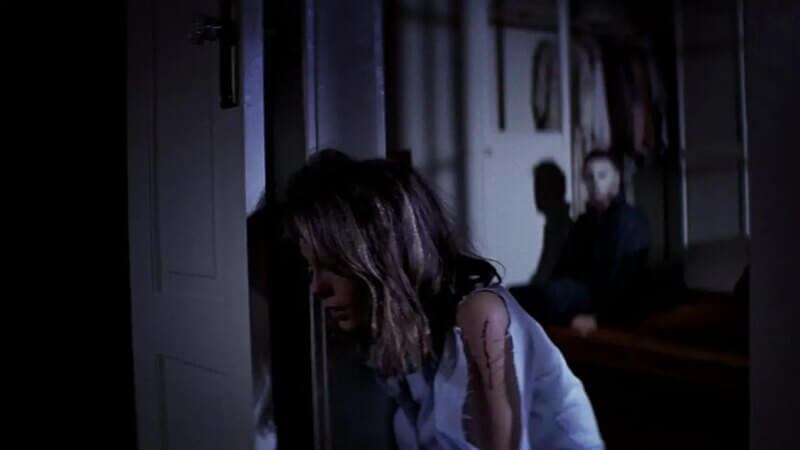 Not only did Hill produce this classic slasher, she's also partially responsible for the creation of Michael Myers. This was the film that skyrocketed Hill, and Carpenter, to fame with a groundbreaking film that rewrote the teen horror genre. With Jamie Lee Curtis as their scream queen, and Michael Myers donning his iconic mask, this producing/writing pair took the horror world by storm with Halloween, making babysitters everywhere wary of their job. So next Halloween when you pop in that Blu-ray, or flip to AMC's marathon, remember the woman behind the mask and her power to shift an entire genre.
ENJOYING THIS POST?
Nightmare on Film Street is an independent outlet. All of our articles are FREE to read and enjoy, without limits. If you're enjoying this article, consider joining our fiend club on Patreon for only a couple-a bucks a month!

The Fog, 1980
We have Hill to thank for another amazing Jamie Lee Curtis horror performance and for a cast of female characters who play prominent, important roles to the plot. Hill both produced and wrote The Fog, again pairing up with Carpenter to create a horror success. The film takes place in the small coastal California town of Antonio Bay on the eve of their centennial celebration. Spirits, however, are dampened when a mysterious fog brings back the enraged ghosts of cursed sailors. As chaos descends on Antonio Bay, radio DJ Stevie Wayne (Adrienne Barbeau) watches it unfold from her lighthouse-turned-radio-station and attempts to warn the town's citizen of the approaching doom. I'm not sure about your standards, but this film still holds up as terrifying even in our time of insane CGI. Hill and Carpenter were able to create a film that stood the test of time (but not the test of good remakes), still managing to frighten audiences almost 40 years later.
Halloween II, 1981
Hill also worked on Halloween II, with Carpenter joining her as a producer rather than director due to his reluctance to continue the franchise. This film takes place directly after the events of Halloween and introduces the rather controversial plot point of Myers being Laurie Strode's brother. In fact, Hill and Carpenter did not originally have that relationship part of the film at all. However, it eventually made its way into the script as a way of adding more story and making the plot more interesting.
Escape from New York, 1981
While Carpenter wrote Escape from New York, he had the support of Hill to create this post-apocalyptic classic featuring an eye-patched Kurt Russell as Snake Plissken. This sci-fi film takes place in a New York City that has been converted in a maximum security prison. After terrorists have hijacked Air Force One and crash it, prison Snake is recruited to find the President in 24 hours. If he does, he'll be a free man.
Halloween III: Season of the Witch, 1982
While Carpenter didn't direct the two sequels directly after Halloween, he and Hill produced them. According to an article in Fangoria, Hill almost passed out at the idea of another Halloween sequel, especially after the issues with Halloween II. She agreed to work on the film, but only if it was not a direct sequel. Tommy Lee Wallace (Fright Night Part 2) was in the directing chair for the third installment of the franchise, which deviated from the films' typical structure, mostly because Myers didn't make an appearance. Instead, Halloween III focuses on witchcraft and more sci-fi elements. Hill and Carpenter said they believed the franchise could become an anthology series centered on the night of Halloween. However, due to low box office numbers and bad critical reception, Myers was brought back in the fourth film.
The Dead Zone, 1983
In this adaptation of Stephen King's novel of the same name, Hill teamed up with director David Cronenberg to bring King's words to the screen. The Dead Zone stars Christopher Walken as a school teacher who wakes up from a coma with psychic powers. Hill was brought on the project after struggles with the script and conflicts about what direction to take. Cronenberg actually called one version of the script, written by King, "needlessly brutal."
Escape from L.A., 1996
Escape from L.A. may not have the same status as its predecessor, Escape from New York, but this sequel, Hill also helped write the script, as well as produced the film. Now, the prison is built in L.A., but on an island that has formed after a large earthquake broke off a piece of California. This prison contains those who go against the new moral rules of America—no drinking, no sex outside of marriage, no swearing, no fun. A lot happens in this film, but essentially, Snake is recruited again to help the U.S. government, this time from a massive weapon. Despite its mixed reviews, you can't deny Hill's ambitious script and the way she leaned into the outlandish premise.
Help us celebrate one of the most iconic women Behind the Scenes in Horror  by continuing the conversation on Debra Hill's fantastic filmography with the Nightmare on Film Street community over on Twitter, our Official Subreddit, and the Fiend Club Horror Group on Facebook!