Reaper Madness Month is still going strong here at Nightmare on Film Street, and today we will be celebrating by taking a look at the horror movies that pair best with the two primary types of cannabis, Sativa & Indica, for those of us who will be (responsibly!!!) imbibing. Cannabis Sativa is considered an upper and produces a high that leaves you feeling energized and ready to take on the world whereas cannabis Indica is a downer that mellows you out. Much like these mind-altering substances, there are all kinds of horror movies I've found that leave you feeling similar or the same effects. Whichever way you choose to partake, I've got a list for you here of 10 movies guaranteed to amp you up, and another 10 to bring you down nice and easy.
We're kicking things off with movies that are sure to fill you with fist-pumping, blood-pounding, and scream-inducing levels of adrenaline for the rest of your day with ten of the best Sativa-Inspired Horrors. Of course, if you're looking for a more relaxed, chilled-out viewing experience, be sure to check this article's companion piece of Indica-Inspired Horror Movies HERE.
10. All Cheerleaders Die (2013) 
I would argue that All Cheerleaders Die is the more strung out sister film to Jennifer's Body (2009), and I mean that as a high compliment. This movie centers on a group of high school cheerleaders dead set on taking out revenge on members of the football team. Campy to the max, and also with a hearty helping of supernatural nonsense, All Cheerleaders Die may not be the perfect movie, but it is guaranteed to make you feel intoxicated one way or another.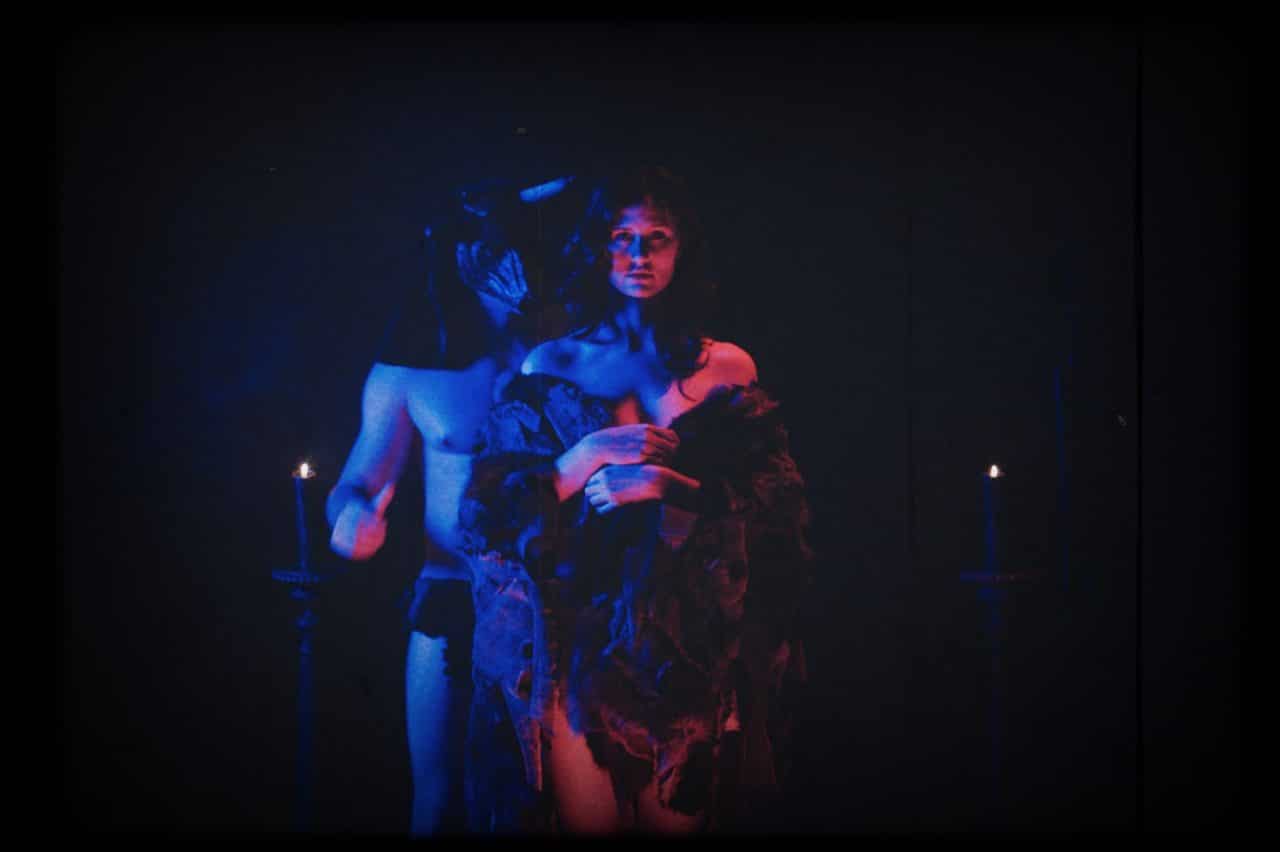 9. Porno (2019) 
In a time where I miss movie theaters in such a devastating way, a movie set in a theater on its own is enough to make me feel high. Fortunately for purposes of this list, horror-comedy Porno also goes further than that. When a group of young movie theater employees decide to watch an X rated film after hours, they unknowingly release a succubus into the theater. Good luck relaxing during this watch, especially after witnessing a truly memorable moment of gore unlike anything I've ever seen before.
8. The Rocky Horror Picture Show (1975)
Nothing compliments a good trip quite like a rousing sing-a-long, and luckily for us, there is a movie musical that replicates the sensation of taking a big upper with some iconic songs to boot. As in the original stage production, the filmed version of The Rocky Horror Picture Show follows young couple Brad (Barry Bostwick) and Janet (Susan Sarandon) who find themselves in a mysterious castle full of colorful individuals after their car breaks down, leaving them stranded. Aliens, Tim Curry in drag, Meatloaf on a motorcycle, and an endless supply of quotable lines are just some of the delights that await you with this one.
ENJOYING THIS POST?
Nightmare on Film Street is an independent outlet. All of our articles are FREE to read and enjoy, without limits. If you're enjoying this article, consider joining our fiend club for only a couple-a bucks a month!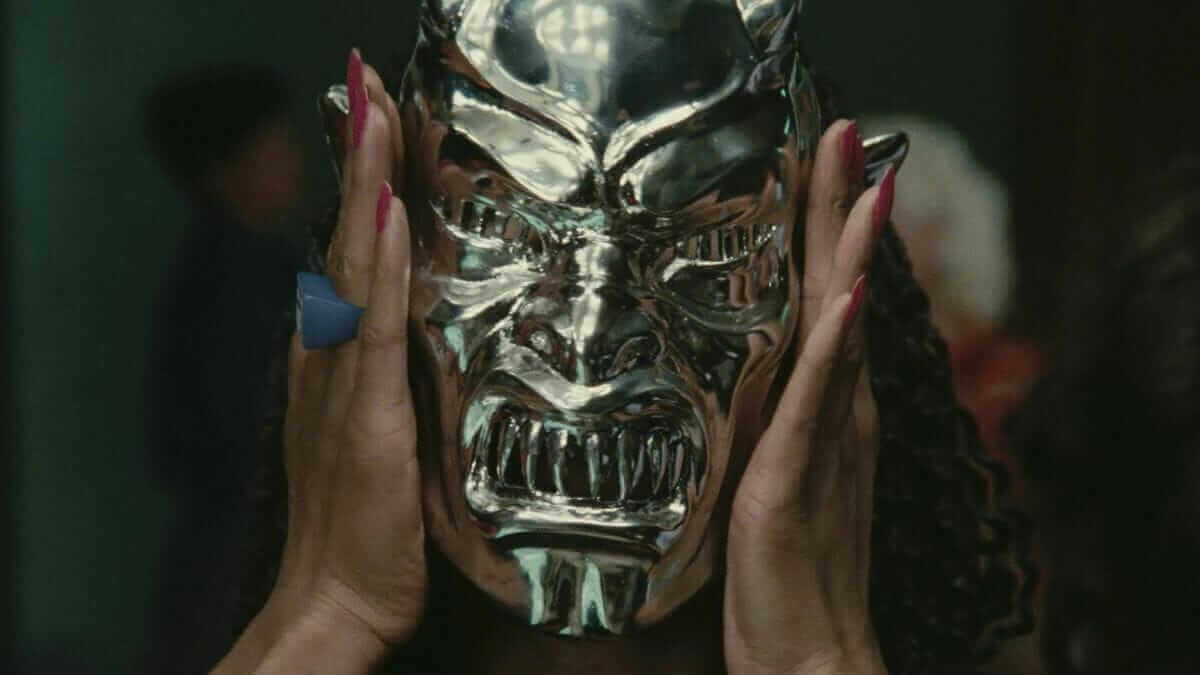 7. Demons (1985) 
A soundtrack full of heavy metal is a pretty easy way for me to get amped up during a movie which absolutely applies to Lamberto Bava's Demons. The plot is somewhat simple, involving a group of people being invited to a mysterious screening at a movie theater, only to find the place crawling with demons. The execution of Demons however is what makes it a thrill to watch. Full of punks, gooey oozing demons, one helicopter crashing through a ceiling, and colorful lighting, it's the kind of movie that has me up off my couch and cheering more than once during its runtime.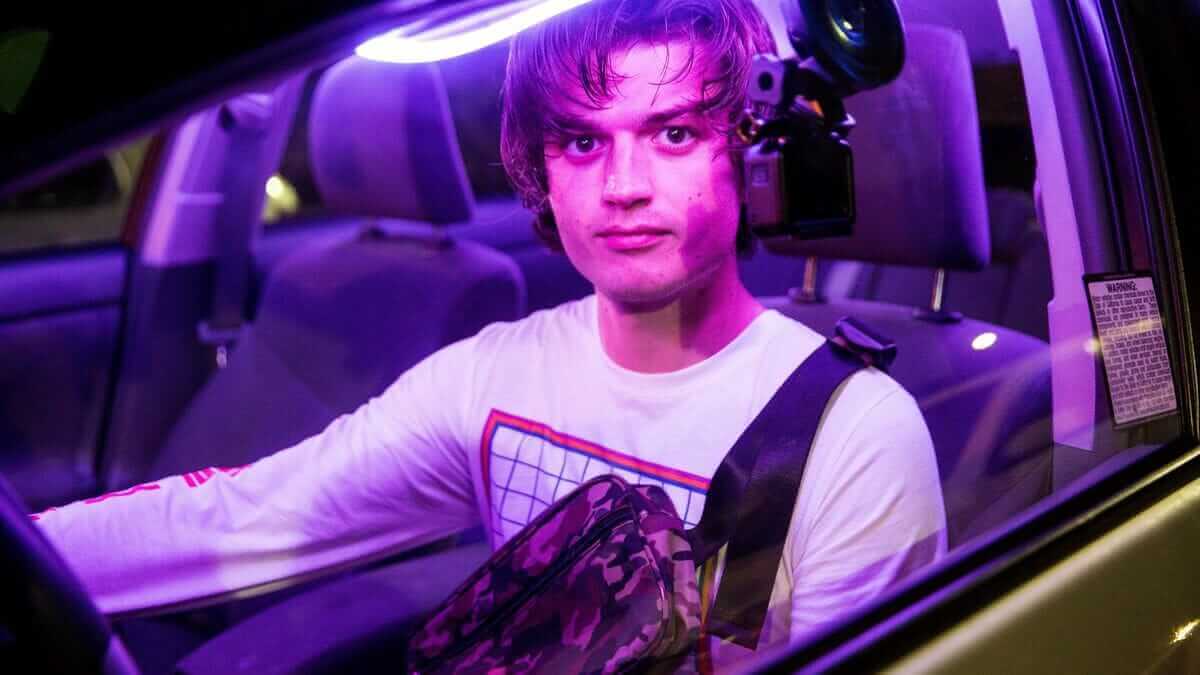 6. Spree (2020) 
One of my favorite movies to come out last year, Spree follows rideshare driver Kurt Kunkle (Joe Keery) as he livestreams his attempt to murder as many passengers as he can in an effort to gain more views and followers. It's completely over-the-top satire, and Keery's performance is intoxicating, making it impossible for me to not get sucked into the wild ride of this movie. Not to mention, Spree also includes what is hands down the best use of the "Gummy Bear" song that I've encountered in my lifetime.
5. Suspiria (1977 or 2018) 
You really can't go wrong with either version of Suspiria if what you're looking for is a high-energy, amped-up, trip of a movie. Both films follow a young dancer named Suzy (Jessica Harper) – Susie (Dakota Johnson) in the 2018 remake – as she attends a prestigious ballet school in Germany and discovers the potential of something truly terrible lurking beneath the surface. In the 1977 original by Dario Argento (Inferno, Deep Red), the incredible use of vibrant colors definitely adds to the sensation that you may have partaken in a mind-altering substance. The remake by Luca Guadagnino (Call Me by Your Name) is notably devoid of those colors, but the dizzying dance sequences and adrenaline-infused performances create a very similar effect.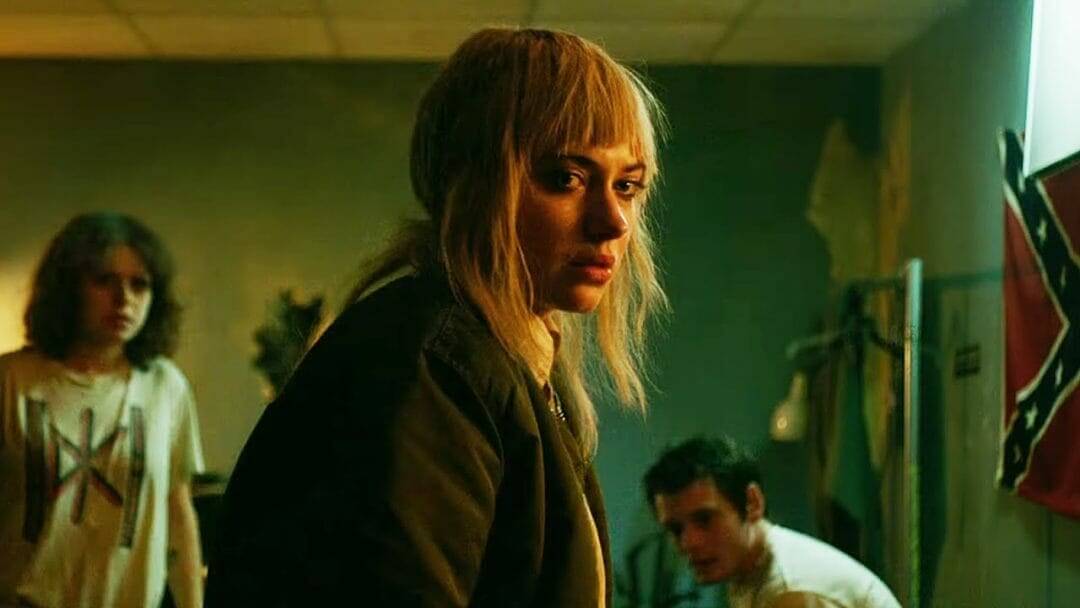 4. Green Room (2015) 
Any movie that includes a song titled "Nazi Punks Fuck Off" is guaranteed to make it on my list of high octane films. And that's just the beginning of Green Room! The movie follows a punk rock group who witness something horrible while performing at a club full of neo-Nazis and are then held captive in the venue's green room. Full of extreme gore and violence, Green Room does not let you relax, and you're sure to be buzzing when it's over.
3. Mom and Dad (2017)
When you say sativa, I think Nicolas Cage. On par with his performances in Mandy and Willy's Wonderland is this perhaps less well known performance in Mom and Dad which centers on a day where parents flip and begin violently murdering their children. It's as fun as it sounds with Nic Cage and Selma Blair (Cruel Intentions, Hellboy) swinging for the fences as the titular Mom and Dad and the whole film edited and scored in such a way that it feels more like a music video at some times. Plus, there's a scene involving Nic Cage scream singing the hokey pokey as he demolishes a pool table, so what more could you need?
2. Hausu/House (1977)
No list of horror movies that feel like a drug trip would be complete without mentioning House. One of the quintessential "upper" movies, I have a difficult time summarizing the plot of this one, but I can tell you how this movie makes me feel. It's like someone cracked the back of my skull open, filled my brain with glitter, and shook me around like a snow globe. In case that didn't sell you on this film, I'll describe it in the best way I can. A girl and six of her friends take a trip to the girl's aunt's house where supernatural events happen at a break neck pace. Things like a haunted mirror, and evil mattress, a levitating severed head with an affinity for biting butts, and so much more come along with this trippy, cerebral experience.
1. Possessor (2020)
This is your brain on Possessor. Following a trained assassin, Tasya (Andrea Riseborough), as she takes over the minds of other people in order to enact various murders, Possessor takes you on a trip through space and time that will turn your brain to mush by the time it's done. And on top of that, it is incredibly rock n roll. With hellish dream-like sequences and a kick ass score, Brandon Cronenberg (Antiviral) weaponizes Tasya's own mind against her to truly horrifying and exhilarating results in one of the most ultimate examples of brain shattering horror in recent memory.
That's a wrap on our Sativa-Inspired Horror list but if something more low-key and relaxing is more your speed, we've got you covered there too! Check out Riley's companion piece of 10 Indica-Inspired Horror Movies HERE and be sure to let us know what you're watching tonight over on Twitter, Reddit, Facebook, and Discord, and subscribe to the Neighbourhood Watch Newsletter for spooky goodness sent right to your inbox!