The holidays don't have to be about big gifts – sometimes the best presents are the unique stocking stuffers or the surprise smaller gifts under the tree. Personally, stockings are one of my favorite traditions during the holidays and my family always strives to get creative with the smaller gifts we stuff them with. Since they are the first thing we open on Christmas morning, they really set the fun, festive mood for the rest of the day, so it's always best when they are filled with surprises! And the best thing about smaller gifts is that you don't have to spend a bunch of money in order to make a big impression.
With this in mind, I've put together a list of smaller-sized gifts for horror fans, all under $20. You'll find a mix of useful, creative, stylish, funny, gorgeous, and thoughtful gifts that can be used as stocking stuffers or smaller presents for the horror fans in your life. Plus, most of the items I've selected below are from indie shops, so you will be helping to support them this holiday season as well as getting that spooky someone a memorable gift.
It can be difficult shopping for stocking stuffers, especially for horror fans, but I believe the ten items below that range from artwork to candles to accessories to bath and body products and beyond will make your favorite horror fan very happy this Creepmas!
Next time you're running away from a masked killer, you can make a statement with these unisex socks. Plus, if you survive they'll keep feet toasty warm through the winter months.
This stunning artwork by Barry Bruner is also available as an advent calendar but I love the actual print which deserves to be displayed year-round. It depicts how bad children are taken from their sleepy village to the pits of Hell by Krampus and his kin. The recipient could put it up as a warning to their kids to be good or else!
3. A Nightmare on Elm Street Boxer Briefs and Panties – $12 each
Ok, hear me out – I know that undergarments aren't usually the best gift for Creepmas, but I think an exception can be made for these Nightmare on Elm Street ones, available in both men's and women's styles!
Fans of Evil Dead will love this blood-red prayer candle featuring an image of the limited edition VHS cover (all hail Ash!). This shop also has many other horror-themed prayer candles so you can choose just the right one.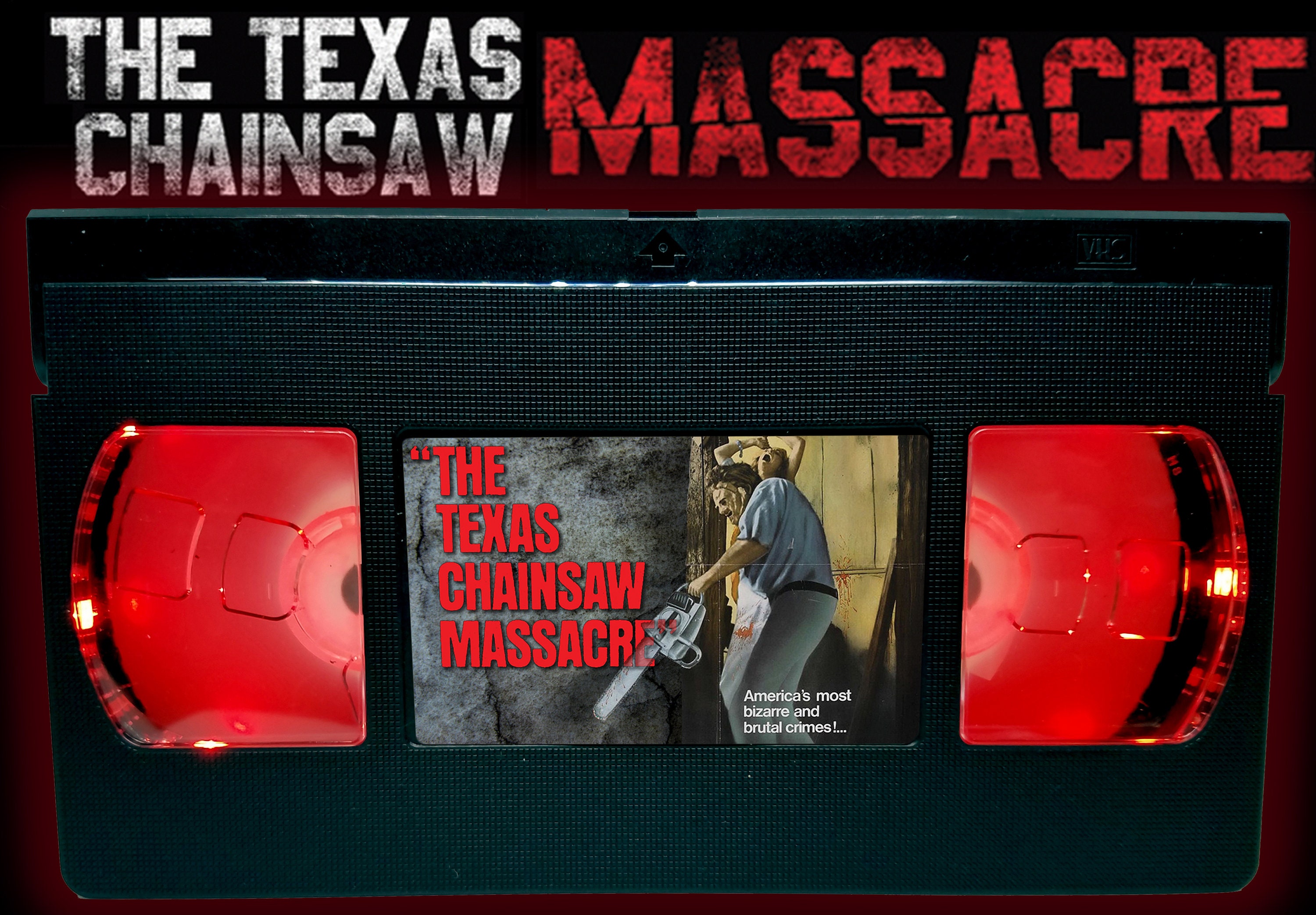 Each of these VHS accent lamps are handmade from a re-purposed VHS cassette and lit with LED light strips and each is made from a re-purposed VHS cassette. They have a variety of other horror movie titles, and you can even request custom orders if you have something special in mind.
Show the world your love of horror with this video store-inspired PopSocket, featuring the green VHS rental "horror" logo. PopSockets have a collapsible grip that provides a secure hold for easier texting and selfies, plus it can be used as a stand, too, so horror movies can be viewed on your phone or tablet in style.
Ahhhhh, a pine-scented candle is so perfect this time of year. This travel-sized candle has a woody, pine fragrance with a touch of campfire notes that will transport you to Camp Crystal Lake. I also like that the candle tin can be re-used after the candle has been burned – it would be great for storing enamel pins in!
These horror magnet sets are neat and would slip perfectly in someone's stocking. You can choose from horror slashers (Freddy, Jason, Michael, Leatherface), ghoulish gals (Elvira, Vampira, Lily, Morticia), Universal monsters, and many more horror magnet sets.
If you have someone who is missing autumn and Halloween, this is the perfect soap for them. It features top notes of apple, anise and cinnamon, followed by ginger, a hint of candy, fall leaves and the burlap mask of the ever watching Sam himself.
Who wouldn't want to emulate the iconic opening scene of Scream where Drew Barrymore makes some stovetop Jiffypop while chatting horror movies with a killer (okay, maybe minus the killer part). This clever product comes in a variety of different horror films, and is actually real, edible popcorn that can be snacked on while watching your favorite scary movie.
Bonus! Nightmare on Film Street Cinema Cemetery Enamel Pins – $10
Available right here at the Nightmare on Film Street Merch shop, and currently available in Judith Myers from Halloween, Jason Voorhees from Friday the 13th, Billy Butcherson from Hocus Pocus, Carrie, and Aunt Debbie from The Addams Family!
These spooky suggestions would certainly make fantastic stocking stuffers, but they could also make great small gifts for your next White Elephant exchange or a thoughtful present for the host of a holiday party (as long as you know they are horror fans!)
Enjoying This Post?
Nightmare on Film Street is an independent outlet. All of our articles are FREE to read and enjoy, without limits. If you're enjoying this article, consider Buying us a coffee!
Whoever you decide to give these smaller gifts to, they are certain to make horror fans merry this holiday season!