2019 was a big year for horror, especially in terms of diversifying the genre. With greater attention given to female filmmakers also came more complex and nuanced female characters who help viewers navigate a deeper side of fear. But these characters are not just brought to life by skilled directors; they are made effective by the skilled actors who embody them.
These are 10 of the top female performances of this year. This wasn't an easy list to make, as there were so many memorable women on-screen throughout 2019. I've limited my list to films that are available on VOD or had a theatrical release in the United States. This was one of the only ways I could impose some restrictions on myself! These women screamed, laughed, stabbed, and killed their way into my heart. 
10. Madeleine Brewer – Braid
First there was Cam (2018), then there was Mitzi Peirone's Braid. These films, released in rather rapid succession, have proved that Madeline Brewer could be the next big thing in horror. In Braid, she plays the mentally ill and violent Daphne who makes two old friends play a deranged game of house. Brewer is completely unhinged in this film, creating a delicate yet dangerous woman who is just trying to achieve some sort of connection. The only problem is that her kind of connection is based on torture. Braid showcases Brewer's range as an actor and her ability to make even the scariest character sympathetic. 
9. Virginia Gardner – Starfish
If you can't tell, I have a thing for horror movies about grief and how actors are able to convey that experience in such different ways. That's why Virginia Gardner's performance as Aubrey in A.T. White's Starfish is so compelling. This is a movie that is about experiencing depression, and Gardner captures that experience eerily well. She is able to portray the exhausting idea of getting out of bed, the struggle to feed yourself, and the difficulty of even getting dressed while in the throes of such deep sadness. She is painfully relatable. 
Read Nightmare on Film Street's In-Depth Interview with Writer/Director A.T. White HERE
8. Lexy Kolker – Freaks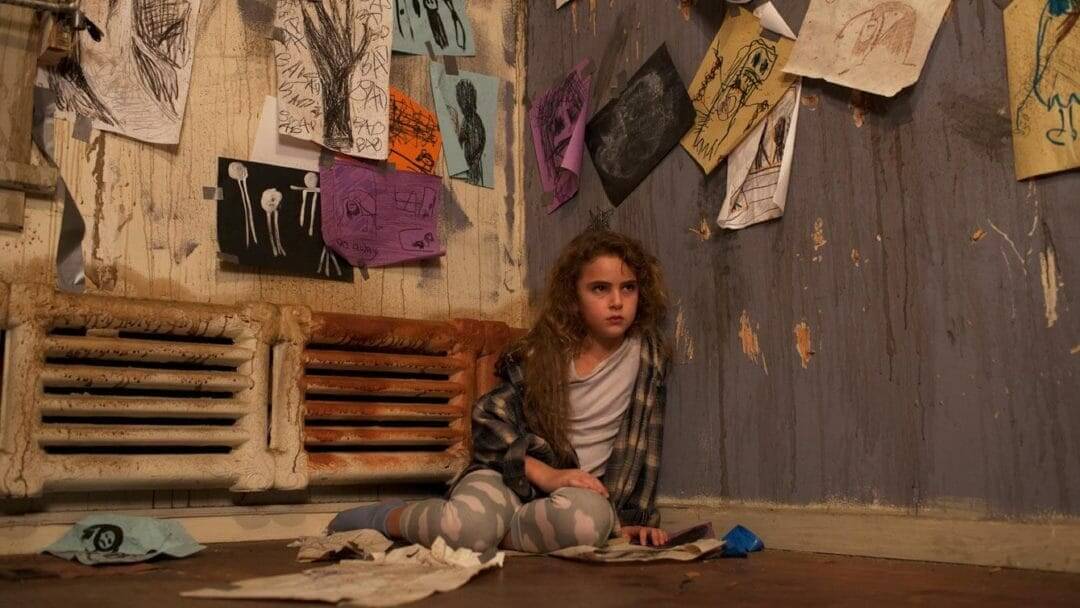 Directing children is no easy task, but 10-year-old Lexy Kolker was a dream, according to Freaks' directors Adam Stein and Zach Lipovsky. She is the young protagonist of their version of the superhero movie, trapped at home by an overly protective father who wants to save her from the horrors of the world. But as most kids do, she wants to venture outside. For such a young character and actor, Kolker goes through an intense transformation from an innocent little girl to a hardened hero. 
Read Nightmare on Film Street's Full Review of Freaks HERE
7. Imogen Poots – Black Christmas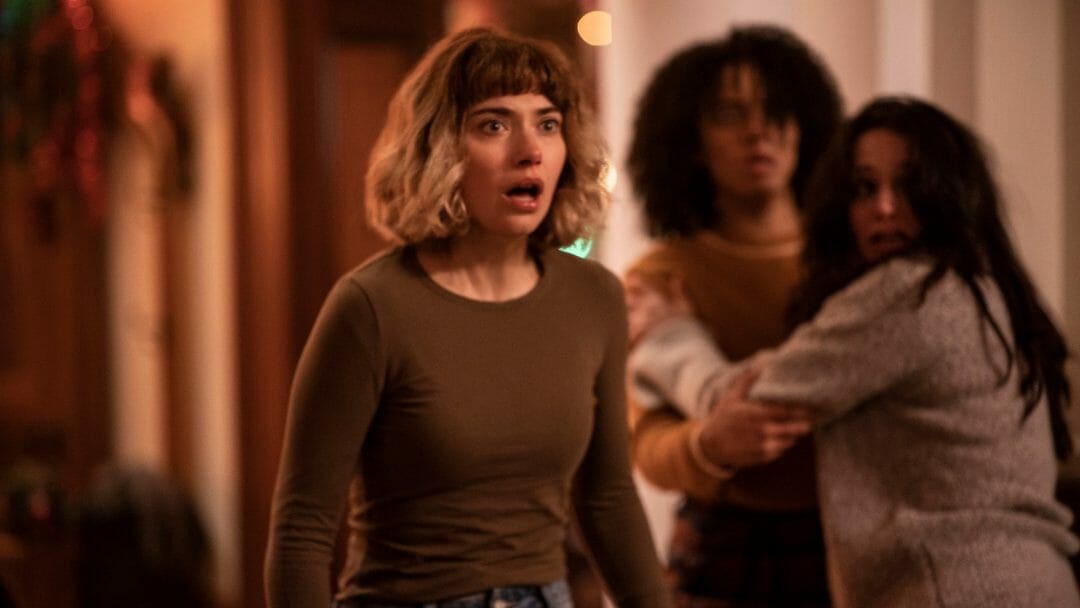 Sophia Takal's Black Christmas may be divisive but there's no doubting Imogen Poots' role as Riley gives the film its emotional core. Riley is a sorority girl who is still reeling after being raped three years earlier at a frat party. But rather than being a two-dimensional, vapid rendition of a girl in a slasher, Riley has depth. Poots is able to capture the complicated and awful experience of PTSD, showing Riley as both empowered but also terrified. She shows that there is no one way to experience trauma.
Read Nightmare on Film Street's Subtlety-Free Interview with Black Christmas Co-Writer April Wolfe HERE
6. Marianne Jean-Baptiste – In Fabric
A movie about a haunted dress sounds absolutely ridiculous. And it is! But what grounds Peter Strickland's In Fabric is Marianne Jean-Baptiste's Sheila, a victim of the dress. Instead of solely focusing on the camp of a sentient dress, Strickland also focuses on Sheila, a depressed housewife who is trying to get her life back after her divorce. Jean-Baptiste portrays Shelia as alone, hopeless, and timid, but also strong. Amid the exhaustion and sadness, there is still someone powerful underneath it all who is just begging to be rediscovered. 
Read Nightmare on Film Street's Full Review of In Fabric HERE
5. Rebecca Ferguson – Doctor Sleep
It was the year of Stephen King adaptations, from Pet Sematary to Doctor Sleep. But perhaps the most memorable performance in these adaptations is Rebecca Ferguson as Rose the Hat in Mike Flanagan's Doctor Sleep. She is downright chilling at the film's soul-sucking villain, making an innocent-looking boho chick into a sinister killer. Nightmare on Film Street's own Danita Steinberg wrote of Ferguson's performance; "Ferguson bursts into the film as a charming, bone-chilling, and unforgettable antagonist. She breathes authenticity and life into Rose the Hat, a character that could've turned into a one-note, cliched Stevie-Nicks-meets-eccentric-carnie situation."
Read Danita's Full Review of Doctor Sleep HERE
4. Dora Madison Burge – Bliss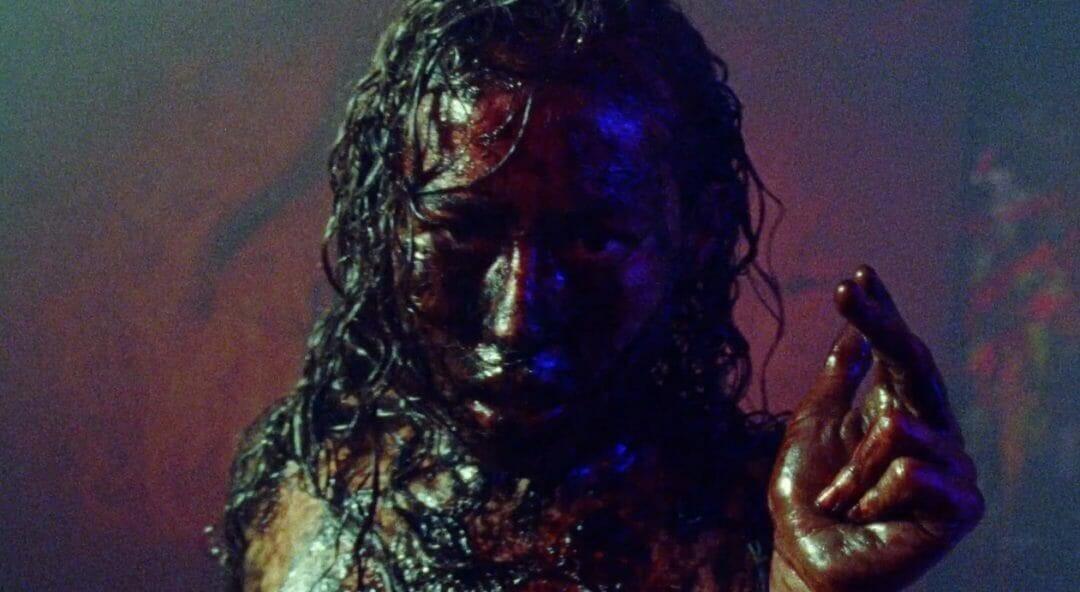 Nothing impresses me more than when an actor can play a total asshole and still make me love them. Such is the case with Dora Madison Burge as Dezzy in Joe Begos' psychedelic vampire movie Bliss. Dezzy is a rage-filled, drug-fueled artist who hates everyone and everything. She snorts designer drugs, chain-smokes cigarettes, and hurls paint at a canvas, hoping for inspiration. Everything she does is full of anger, every word she speaks is full of venom. She is deplorable but also sexy. Burge brings an edge to Dezzy that makes her a cruel bad girl that you can't help but love.
Read Nightmare on Film Street's Full Review of Bliss HERE
3. Florence Pugh – Midsommar
Do not sleep on Florence Pugh. She may be a Little Woman, she may be a semi-pro wrestler, but first and foremost she is the emotionally traumatized Dani in Ari Aster's sophomore film, Midsommar. Pugh's performance is almost painful to watch as she screams and sobs her way through immense loss and a codependent relationship. She is utterly exhausted and is just drifting through life as she tries to find anything to anchor her to reality. The role of Dani is profoundly difficult and could have easily veered into the melodramatic in the hands of a less talented performer. But Pugh takes the viewer on an emotional journey in Midsommar, one that is both exhilarating and terrifying to watch. 
Read Nightmare on Film Street's Full Review of Midsommar HERE
2. Samara Weaving – Ready Or Not
Ready or not, here Samara Weaving comes. She has burst into the heart of horror fans everywhere with a baseball bat and strong survival instincts in Matt Bettinelli-Olpin and Tyler Gillett's Ready or Not. Her facial expressions alone make her performances one of the best of the year. Whether she is subtly wiggling her eyebrows or contorting her face in fear, Weaving has mastered conveying emotions without uttering a word. You can't help but root for her through every wound she receives or every life she claims.
Read Nightmare on Film Street's Full Review of Ready or Not HERE
1. Lupita Nyong'o – Us
Lupita Nyong'o is horror's newest scream queen, and I am here for it. She has always been a talented actress, but her role as both Adelaide and Red in Jordan Peele's Us solidified her as one of the best actors working today. She creates two separate, yet obviously similar, characters through her physicality, changing her voice and twisting her body into an uncanny version of Adelaide. She is a mother, a Final Girl, a scared little girl; she is everything wrapped into one character who goes through a rather horrifying journey. Multiple viewings of Us only give the viewer a deeper appreciation of Nyong'o's performance and how she is able to convey subtle hints about the film's reveal throughout. 
Read Nightmare on Film Street's Full Review of Jordan Peele's Us HERE
Other performances that deserve a shout-out are Sarah Bolger in A Good Woman Is Hard To Find, Vanessa Paradis in Knife+Heart, Rebecca Romijn in Satanic Panic, Kaya Scodelario in Crawl, and Paola Lara in Tigers Are Not Afraid. What was your favorite female performance of this year? Sound off on Twitter, Reddit, and in the Horror Movie Fiend Club on Facebook.