Day 4 of Nightmare on Film Street's #31DayHorrorChallenge is all about the animated and the claymated spooks and scares. Of course, not all of them are spooky and scary. I've got a few that are actually just downright cute because we all need at least a few cute spooks now and then, right?
Cute, evil, mischievous, zombified, and even a little philosophical … here are ten recommendations for animated and claymation films to view on this day 4 of the 31 Days of Horror Challenge.
Halloway's Eve (2017)
Have you ever concerned yourself with why there isn't a Halloween tale in the vein of Charles Dickens' A Christmas Carol? Halloway's Eve takes care of that. The tale is told by Julie Millett (Recovery) from the pages of the book written by Scott Mabbutt and Brooke Ashley Cameron. We're treated to the illustrations by Eric October (perfect last name!) as the tale of Sinclair Halloway goes on. Halloway is greeted by the ghosts of Halloween past, present, and to come who appear in the forms of a witch, a pumpkin head, and the quintessential grim reaper with a small twist. October's art gorgeously (and at times frighteningly) brings to life Mabbutt and Cameron's book.
Room on the Broom (2012)
This half-hour animated short is quite a lovely story. Room on the Broom brings to animated life the book by Julia Donaldson. Narrated by Simon Pegg (Shaun of the Dead), it tells the story of a witch (Gillian Anderson) who loses her wand. With the help of some new animal friends and with a ferocious dragon on her trail, she searches the forest for her lost wand. Room on the Broom is a sweet little tale that is sure to equate the sweets in a trick 'r treat bag.
Frankenweenie (2012)
While Tim Burton's stop motion animated version and his 1984 live-action short Frankenweenie are both classics, there's something a little more special about the stop motion animation version. The animation oddly brings the story more to life, and gives the film a more grand world to bring Burton's vision to life. Nods to classic black and white horror films make for a fun easter egg hunt, and the story has more heart than can possibly be handled. But handle it, you should!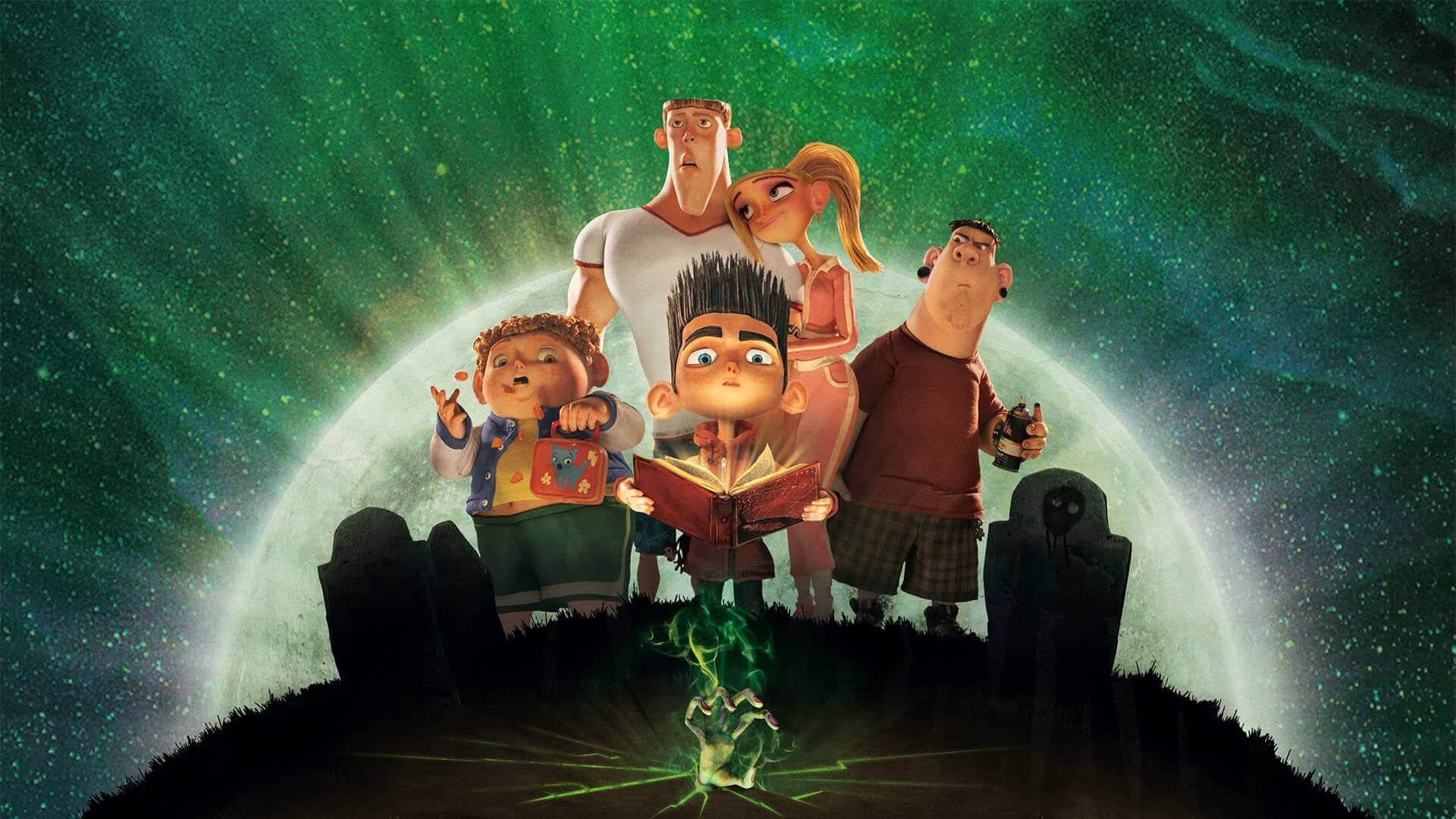 Paranorman (2012)
Paranorman's cup over runneth with a spirit that can be wholly enjoyed during the time of Halloween. Within the film's running time, you get zombies, ghosts, magic, witch history, nods to many horror films, and the titular character who loves all that is horror. Everything about Paranorman is so pure and full of heart.
Scooby-Doo! and the Spooky Scarecrow (2013)
I could have easily suggest Scooby-Doo! On (1998) / Return to Zombie Island (1998), but I settled for when the Mystery Gang have to investigate a corn maze and come across heinous scarecrows that have been doing some terrorizing. You get just the right amount of Halloween aura mixed with just the right amount of Mystery Gang shenanigans. And it's always a pleasure to hear Matthew Lillard voice Shaggy, isn't it?
Monster House (2006)
Monster House is pretty terrifying and heartbreaking. I did not expect the feels that I would feel when I sat down to watch it. Themes of love, old age, friendship, and loyalty mixed together to result in those feels that I felt. It's also the perfect film to watch during the Halloween season due to the imagery placed upon the screen. I definitely correlated the leaves falling from the trees outside to the leaves featured in the opening of the film. It's one of the perfect films to get your October viewing started.
Trick 'r Treat: Season's Greetings (1996)
If you're a fan of Michael Dougherty's Trick 'r Treat (2007), then you probably know that Dougherty's short, Season's Greetings, is what started it all. It holds all of the magic, wonder, and mischief that film holds, but does it all in animation and within under 4 minutes. No lie, I once played the short on a loop throughout the first half of a Halloween party. It pleased my Halloween soul to see multiple people stop and watch Sam do his Halloweeny thing before the party truly got scary.
The Nightmare Before Christmas (1993)
Ah, the age old (or well, 27 year old) question of is The Nightmare Before Christmas a Christmas movie or a Halloween movie? It's both! It shall be enjoyed during both! But for this viewer, it's a Halloween staple. There's a reason why two Tim Burton films are on this list, and it's because Tim Burton knew how to encapsulate that Halloween spirit. So much so, that every time I watch it, I'm looking all over the screen for new Halloween surprises.
The Halloween Tree (1993)
The Halloween Tree is truly a special presentation of Halloween. Based on the 1972 Ray Bradbury book of the same name, and narrated by Bradbury himself, The Halloween Tree digs into the history of Halloween based on costumes that 4 kids wear. The costumes correlate to a specific region of the world, and we get what is basically a nifty little history lesson on Halloween customs. Tag on to that a story that involves these four kids basically giving up a part of their lives to save one of their best friends, and you have a Halloween film that should fill a spot on your annual October watchlist.
Mad Monster Party (1967)
One of the niftiest and spookiest monster mashes, Mad Monster Party brings together many iconic monsters seen up until its release of 1967, and creates a story that results in a tried and true lesson seen by monsters; you are your one and only truest you. Aside from that message, you get Frankenstein's monster, zombies, a werewolf, a mummy, Quasimado, an invisible man, and many other noticeable horror characters straight from the time of Universal Monsters. The biggest delight? The villain, Baron Von Frankenstein, is voiced by none other than the original Frankenstein's monster and the mummy, Boris Karloff. Mad Monster Party is classic Halloween claymation at its prime.
These are but ten of many animated or claymation or stop motion Halloween views! Which ones did you choose to view for day 4 of Nightmare on Film Street's 31 Days of Horror Challenge is Halloween? Tag us and use #31DayHorror Challenge on Twitter, reddit, Instagram, and The Horror Movie Fiend Club on Facebook to let us know! Happy October viewing!!!