Stephen Cognetti, the creator behind the spooktacular Hell House LLC series, cranks up the dread yet again in his latest...
Twitter is haunted. At least, it was in 2017, when Buzzfeed artist Adam Ellis' Twitter thread went viral. The thread chronicled his encounters, in real-time, with the ghost of a little boy named Dear David. Because Hollywood loves IP, the thread was quickly picked up by New Line Cinema (and...
Suburbia, often painted as the epitome of safety and tranquility, gets a dark makeover in John Carpenter's latest cinematic venture,...
Exactly 50 years ago, the world was introduced to a cinematic experience that would forever change the horror landscape. The...
We just can't get over the 80s. And with killer music, killer movies, and killer… killers – why would we? Totally Killer, directed by Nahnatchka Khan, catapults us right back into that beloved decade. It's a time-traveling adventure that takes us on a wild ride from the present day back...
The Saw franchise, notorious for its mind-bending traps and twisted morality, is back with Saw X, a semi-prequel that finds...
A Halloween feast awaits in Kenneth Branagh's A Haunting in Venice, seamlessly blending the otherworldly allure of the supernatural with...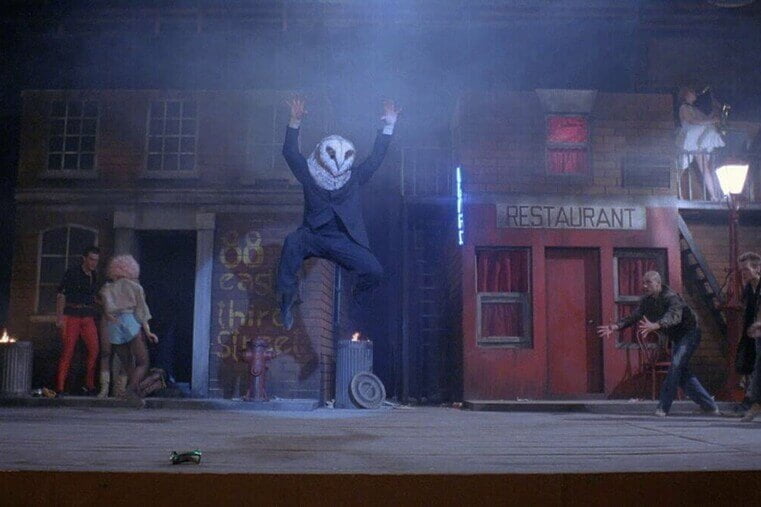 Powered by RedCircle Ever wondered what happens when theater rehearsals go terribly, terribly wrong? No, we're not talking about forgetting your lines or tripping on stage. We're diving into the blood-curdling, scream-worthy world of Stage Fright (1987)! This week, your Nightmare on Film Street horror hosts Kim & Jon are...
All aboard! Our destination? The mysterious and infamous Queen Mary ocean-liner in California, a ship with a storied history. Once...
Benjamin Edelman and Manual Camilion's Santastein delivers a comedic and bloody Christmas riff on the classic tale of Frankenstein. Laced with laughs...