Friends, we made it through the strangest Halloween of our lives (unless something apocalyptically rad happens next year). Let's all hold our breaths for a ten minute and thirty-one second moment of silence for the best holiday of the year.
….Alright, now that we've done that, let's take a look at what's coming to your favorite streaming services this month!
Paranormal (2020)
Dr. Refaat Ismail is a hematologist which means blood doctor. That's not the scary thing, though- he keeps getting involved in unexplained and dangerous phenomena. Based on the works of groundbreaking author Ahmed Khaled Tawfik, this thriller series is Netflix's first Egyptian production. Check it out exclusively on Netflix on November 5th.
American Horror Story: 1984 (2019)
The ninth season of the perennial horror series, AHS: 1984 takes place in the decade of nostalgia: the 1980s. This installment draws inspiration from classic slashers like Friday the 13th, A Nightmare on Elm Street, and Halloween. As far as influences go, you could do a whole lot worse. Get your leg warmers on when AHS: 1984 hits Netflix on Friday the 13th.
Ads are Scary
Nightmare on Film Street is independently owned and operated. We rely on your donations to cover our operating expenses and to compensate our team of 30+ Contributors.
If you enjoy Nightmare on Film Street, consider Buying us a coffee!
Machete Kills (2013)
This followup to 2010's Machete follows the titular badass as he tracks down an arms dealer looking to expand business… to space. A star-studded cast (Danny Trejo, Mel Gibson, Antonio Banderas, Tom Savini, Lady Gaga, just to name a few) bring to life writer/director/producer/editor/composer Robert Rodriguez's grindhouse bloodbath. Will more bodies or F-bombs drop before the end credits? Find out when Machete Kills slices through Netflix on November 22nd.
The Blair Witch Project (1999)
Three college kids venture out into the woods to shoot a documentary about a local legend, and it all goes south from there. Well, it's hard to tell if things are going south when you can't trust your compass or map, and every night something terrifying happens. This movie rules, and it's not hard to see why contemporary audiences thought it was all for real. Find this footage for yourself on Hulu November 1st.
Sweeney Todd: The Demon Barber of Fleet Street (2007)
Sweeney Todd (Johnny Depp) is a barber seeking revenge. His downstairs neighbor (Helena Bonham Carter) is a struggling baker. They combine their talents to kill and cook the denizens of Fleet Street, feeding mystery meat pies to a hungry public. This is one of Tim Burton's best films, and he has a ton of good ones. You can sing along with the sorrow when Sweeney Todd hits Hulu November 1st.
Enjoying This Post?
Nightmare on Film Street is an independent outlet. All of our articles are FREE to read and enjoy, without limits. If you're enjoying this article, consider Buying us a coffee!
Evil Dead II (1987)
Ash just wants a quiet getaway in a cabin in the woods, but his plans are derailed when the woods come to life. The next 75 minutes are non-stop splatstick comedy as Ash fights off the woods, the cabin, and even his own hand. Is this the greatest movie ever made? I mean, probably! Decide for yourself when it hits Hulu on November 30th.
Blood Vessel (2019)
Being lost at sea is terrifying enough on its own. It only gets worse when you think you're being rescued, only to find out you now have to deal with monsters too. This Australian film was partially shot on an authentic World War II ship! Stream it exclusively on Shudder starting November 5th.
Lingering (2020)
This South Korean horror mystery follows a young woman named Yoo-mi. She travels to a hotel to find an old family friend, but strange things are happening in her mom's old room. Details are pretty scarce on this film, but the posters are cool! You can catch this Shudder original when it premieres on November 12th.
Saturday the 14th (1981)
This horror-comedy follows a family moving into a scary old mansion. Things get hairy when and ancient evil book unleashes a horde of terrors on the hapless family. It's more spoof than spook, and it has basically nothing to do with the Friday the 13th series, but it's a fun little monster mash in its own right! Catch it on Shudder on, you guessed it, Saturday the 14th.
Porno (2019)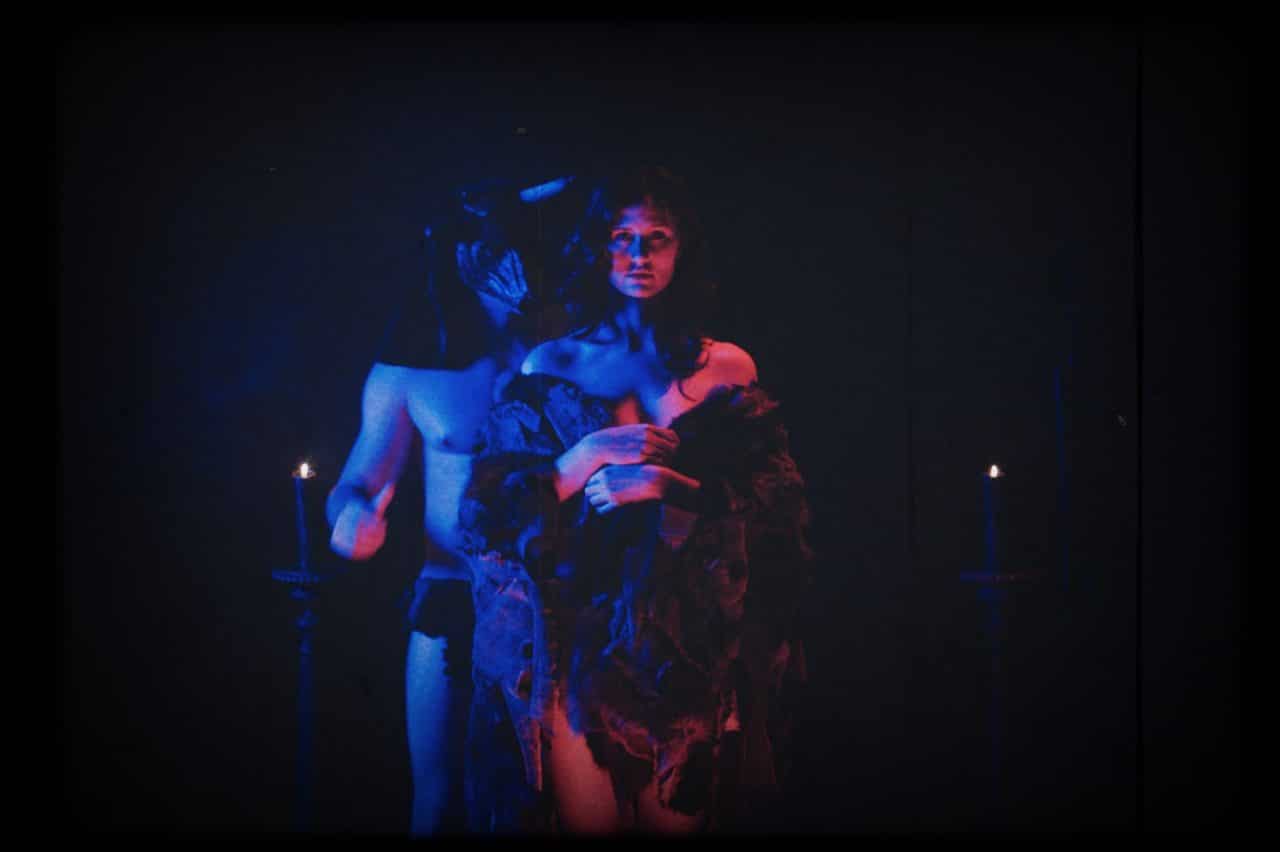 In a movie theater in a small religious town, five teenagers find a mysterious film reel. It's an old adult film, but it unleashes something even more shocking: a sex demon. This SXSW selection released on VOD and in drive-in theaters at the beginning of the pandemic, but now it's heading to streaming. Catch it exclusively on Shudder starting November 24th.
What are you stoked to stream this month? Let us know over on Twitter, Instagram, Reddit, and the Horror Fiends of Nightmare on Film Street Facebook page. For more reviews, recommendations, and ways to cure your post-Halloween blues, stay tuned to Nightmare on Film Street.