The original Invisible Man, released in 1933, is one of our favorite tragic tales. Even though he is one of our most beloved monsters, the film did not produce high numbers during our recent viewing. We were intrigued to see how Blumhouse interpreted the film. The newest trailer for the reboot looked heart racing but did not seem to follow the original storyline.
For this monitoring, we selected a person who has had her share of failed relationships. Find out if this fresh take on a classic Universal monster visibly frightened our vulnerable subject, or if the high heart rate numbers we were expecting disappeared!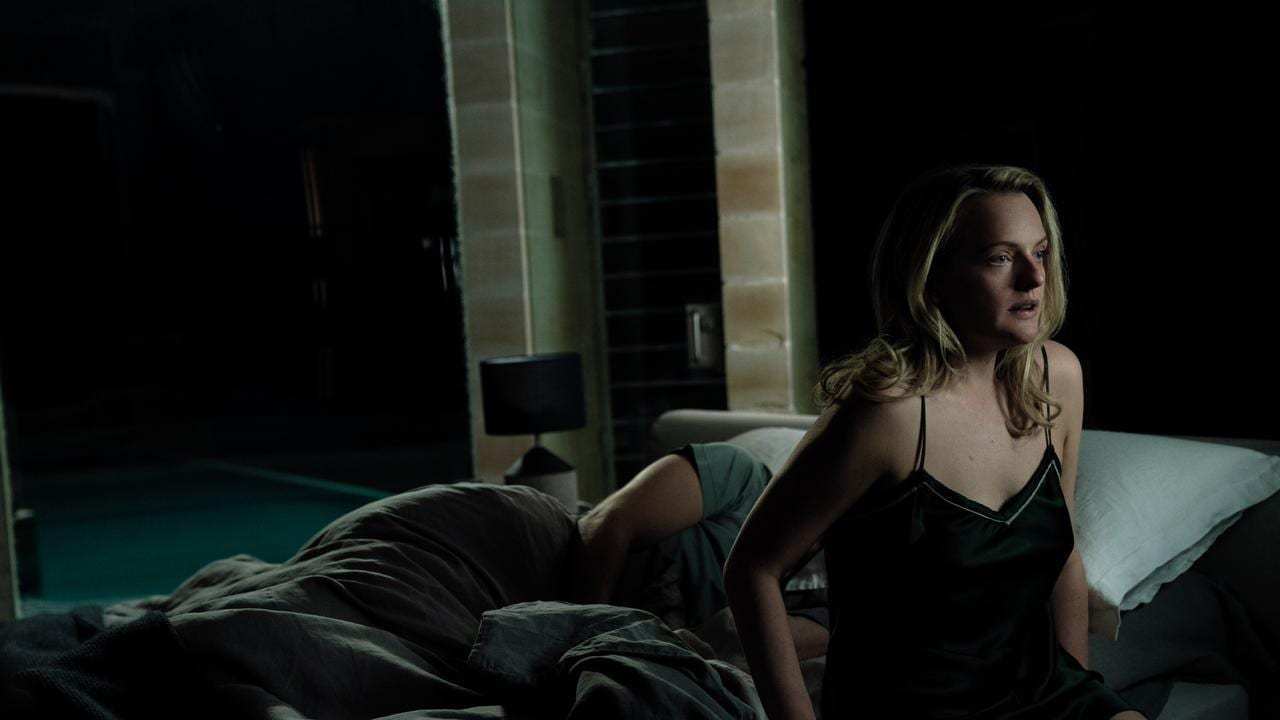 Synopsis:
When Cecilia's abusive ex takes his own life and leaves her his fortune, she suspects his death was a hoax. As a series of coincidences turn lethal, Cecilia (Elizabeth Moss) works to prove that she is being hunted by someone nobody can see.
Test Subject: Jamie
Age: 40
Gender: Female
Fears: Relationships
Resting HR: 64-66bpm
Walking HR: 80-85bpm

Analysis:
The film did not waste time establishing characters or backstory before immediately jumping into the action. The extremely tense opening raised our subject's heart rate from her resting average of 64bpm to 93bpm within the first ten minutes. Even as the film's pacing slowed, our subject was constantly scanning the screen attempting to anticipate oncoming attacks.
Subtle glimpses of an unseen terror were dropped in seemingly innocent locations. At 35:00, the simplicity of a cold breath elevated her pulse to 86bpm. The tension was palpable as we recorded a consistently high average. Our subject gripped her seat on multiple occasions as her numbers steadily rose culminating with an impressive 101bpm peak during another vicious attack.
Conclusion:
The Invisible Man (2020) is a brutal thriller capable of producing high levels of stress and anxiety. While the new film felt disconnected from the original, this reboot for a modern generation created more scares filled with stylish technological mayhem. The plot twists kept our subject on the edge of her seat. Even though the invisible man can hide in plain sight, our results are clearly visible. The lengthy periods of sustained tension along with a two hour runtime produced enough heart-racing moments for anyone to see calories disappear.
The Invisible Man (2020) Burns an Average of 336 Fear Calories
Visible Apple Cake: 384 Calories
How many Fear Calories did you burn watching The Invisible Man? Let us know over on Twitter, in the Nightmare on Film Street Reddit, and in the Horror Fiends of Nightmare on Film Street Facebook group!