Back to thrill you and chill you, your horror hosts Kim & Jon return for another Monster Mash! This time around we're cracking the coffin on the Spanish language version of Drácula (1931). Nearly forgotten and almost lost to time, this early talkie rarity has remained a hidden gem of the Universal Classic Monsters lineup. And depending on who you ask, it's kinda scarier than the Todd Browning classic that kicked off this whole film series.
Join ussss as we compare this atmospheric monster movie to its companion film and share our thoughts on all the ways Spanish Drácula was able to circumnavigate the prudish censors of the time (including longer shots of vampire blood-sucking, actual on-camera rats, and *gasp* lowcut dresses) to create another uniquely haunting masterpiece. It's gonna be a Graveyard Smash! 🦇
—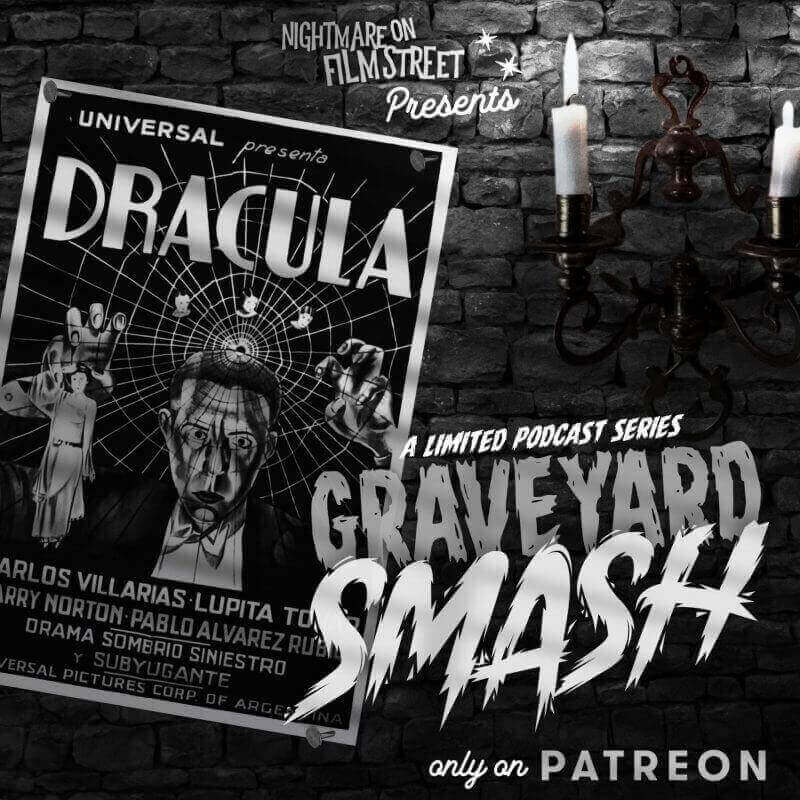 Nightmare on Film Street is a labor of love (and terror!). All of our articles are FREE to read and enjoy, without limits but we depend on your donations to cover our operating costs and compensate our Contributors! We've partnered with Patreon to offer frightfully good rewards in return for supporting the show with a monthly donation including bonus episodes like this one.
Let us know what's been keeping you creepy over on Twitter, Facebook, Reddit, and in the official NOFS Discord Server!
RELEASED:
March 3,  2023
DOWNLOAD:
*Note: This episode is exclusively available for NOFS Fiend Club Members and will not appear in our regular feeds*
SUPPORT THE SHOW:
Fiend Club – Merch – Advertise – Leave a Review
*This Episode is exclusive to Fiend Club Members*