"It took my son, and I've been fighting him ever since."
A literal hotbed of otherworldly activity is happening beneath Appalachian country and no one can explain why just yet in The Devil Below. The inclination to further mess with nature then spells trouble for several researchers and their guide as they enter a hole to Hell.
Bradley Parker's movie begins in the distant past with a coal miner named Paul Schuttmann (Will Patton) finishing up another hard day at work when his young son is snatched by an unknown creature, right before his very eyes. Years later, the surviving father and his team are now doing their damnedest to contain a situation few people know about other than a group of unprepared outsiders whose interest in the area's natural resources may lead to everyone's downfall.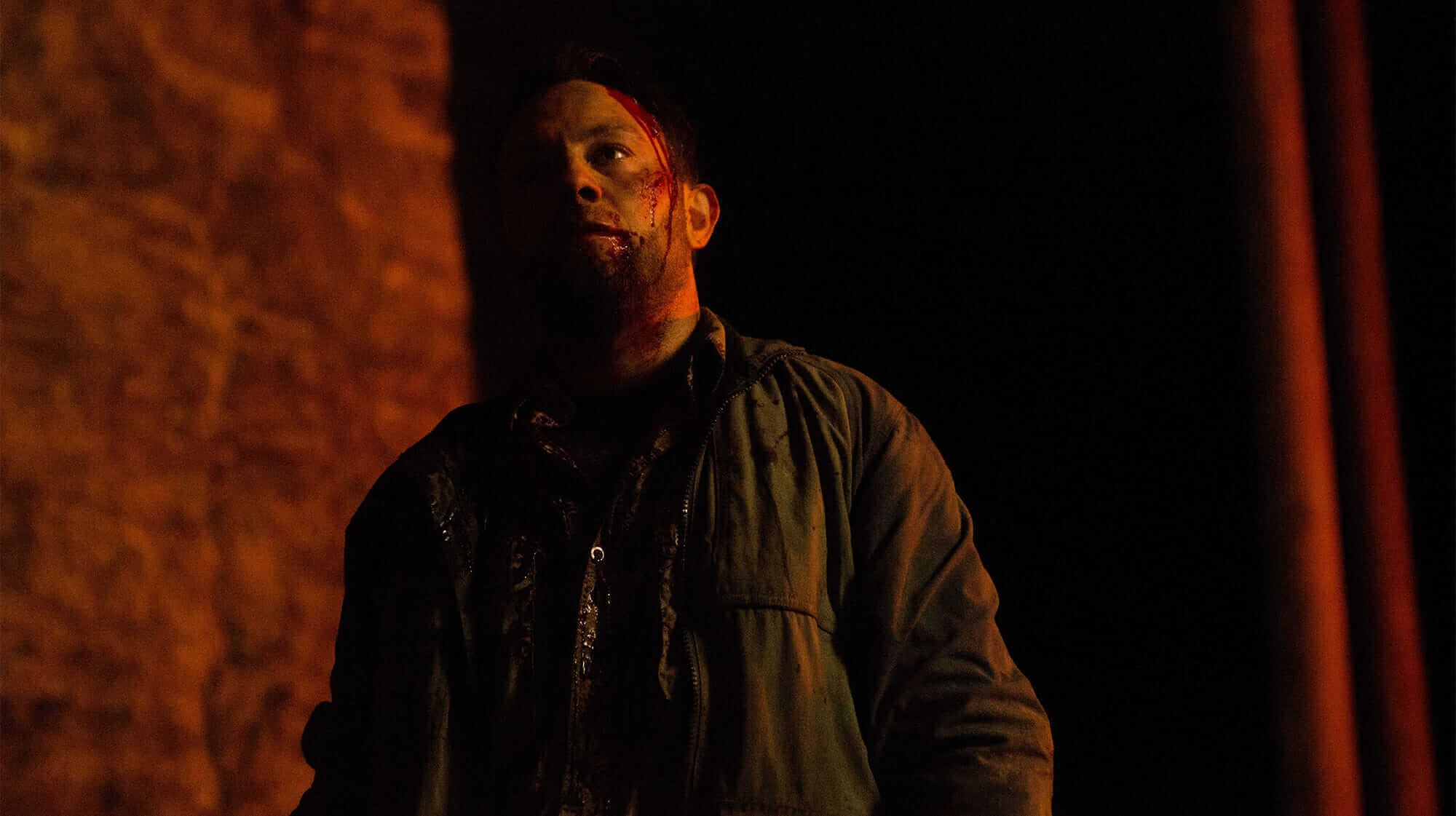 Leading this furtive expedition is Arianne (Alicia Sanz), a navigator and explorer in her own right, who agrees to escort four men — geologists Terry (Jonathan Sadowski) and Shawn (Chinaza Uche), former soldier Jaime (Zach Avery), and the team's leader Darren (Adan Canto) — to Shookum Hills. The Appalachian town is all but abandoned now after a mysterious coal mine accident took place there in the '70s. When news of their outing spreads, Arianne and her peers set off alarms. Yet what awaits them down in a giant sinkhole is far worse than the locals being up in arms over their unwelcome presence.
Filmed in Kentucky and originally titled "Shookum Hills," Bradley Parker's follow-up to Chernobyl Diaries feels just as forbidding as its unrelated predecessor. The five interlopers are greeted with intimidation and scare tactics, but as expected in this sort of story, the locals' warnings are more out of concern than legitimate harm. The drab, bucolic backdrop of Shookum is absolutely uninviting; this appearance is the manifestation of disappointment following a tragic mine shaft collapse all those years ago. While the tangible chaos is long gone, Patton's character and others like him still carry the weight of said event, which brought a once-thriving coal town to its knees. Those injured feelings are plain to see in the former residents who appear boorish and uncivilized to the naked eye. In time, though, their distaste for intruders is shown to be purely practical.
"The Devil Below [rises] above other more cut-and-dry creature features […] there's more to this movie than what lies on the surface."
Writers Stefan Jaworski and Eric Scherbarth create layers when dealing with the sage theme of outsiders. On the outskirts is the team of men who, with some exceptions, have doubts about their female shepherd and whether or not she's cut out for the job. Then, of course, there is the grizzled Paul and his appointed crew of security who object to visitors only because they feel any interference will upend the work they've done. Pushing past those narrative sheets, we finally have the nightmarish inferno lurking down below Shookum, burning the pages with horrific monsters all waiting to escape. There's a laudable sum of world-building in this self-contained story of ancient evil augmented by real-world conspiracies.
Once it comes time to stepping foot inside that cavernous hellmouth, Bradley's history in visual effects fully emerges. The muted palette is replaced with deep-seated reds and what can only be described as brimstone ambiance. The final confrontation between the survivors and a mammoth-sized, demonic hive queen is bloodcurdling, not to mention the work of a most heart-rending fever dream. And in particular, the use of stunt actors in suits for the monstrous foot soldiers will be much appreciated by fans of hands-on effects.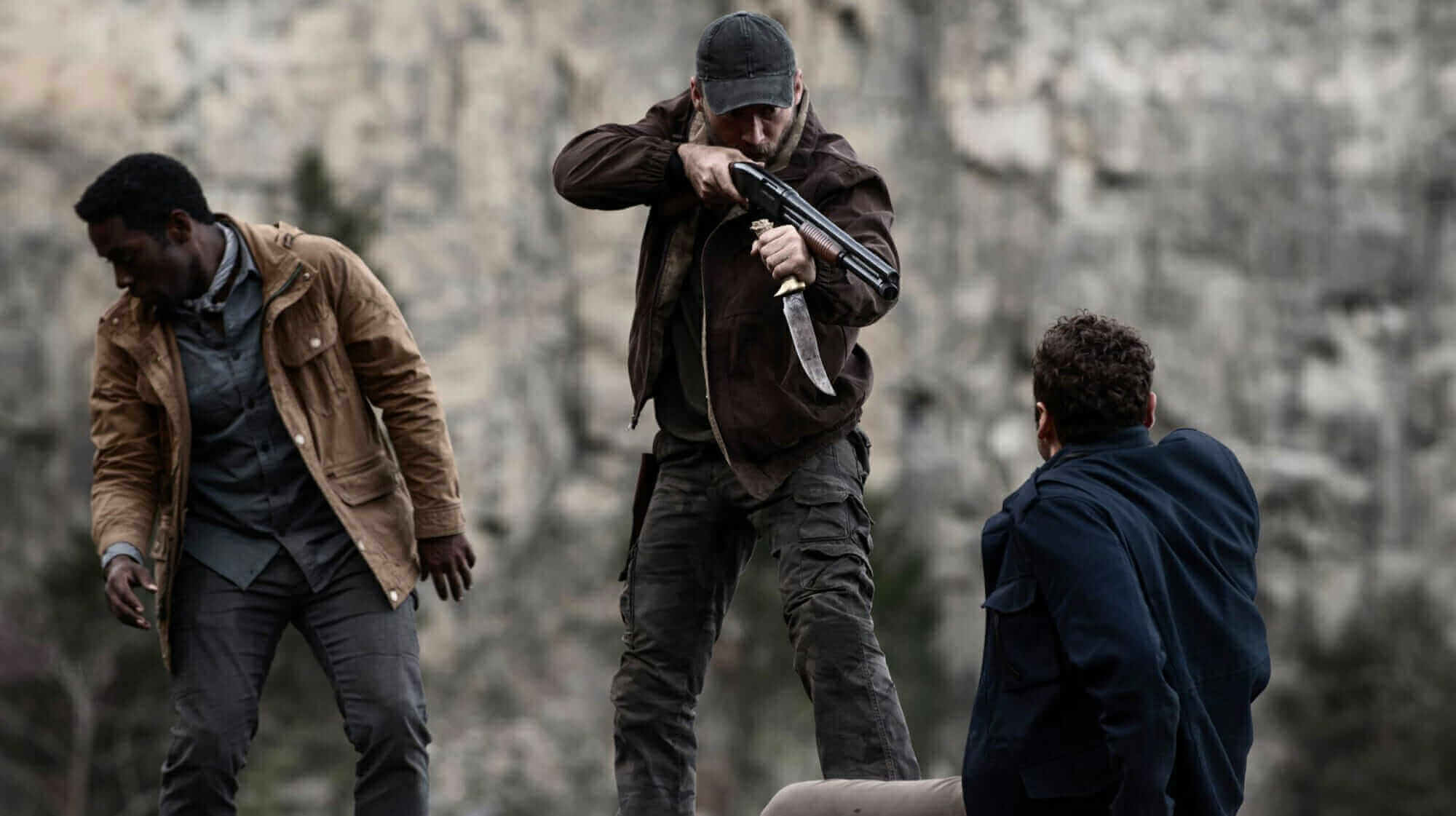 The writing gives out when crafting substantial or unique characters, but the ordeal they've been put in is compelling and redeeming. On top of that, there is some meat to the writing — specifically a sly narrative permeating all throughout about the dying coal industry being society's backbone and savior — that helps raise The Devil Below above other more cut-and-dry creature features. Upon further inspection, it's obvious there's more to this movie than what lies on the surface.
The Devil Below arrives March 5 on digital demand and in select theaters. Share your thoughts on the movie with the Nightmare on Film Street community over on Twitter, Reddit, Facebook, and in the official Nightmare on Film Street Discord. Not a social media fan? Get more horror delivered straight to your inbox by joining the Neighbourhood Watch Newsletter.