Izzy Lee has been a standout name in the indie horror scene, and with 24 award-winning short films to her name, it's easy to see why. Now, she's taking a bold step with her debut feature film House of Ashes, blending personal trials with eerie mysteries. And if the rapid success of her recent Kickstarter campaign is any indication (hitting its goal in under 3 days!), there's a lot of anticipation building.
House of Ashes is the story of Mia, a grieving widow under house arrest for the crime of having a miscarriage. Shortly after her new boyfriend Marc moves in, things start going missing and tensions rise. But is their intruder human or spectral? Perhaps both…. We recently had the pleasure of chatting with Izzy Lee to discuss her journey from the world of short film to her first feature, the overwhelming crowdfunding support for the project, and (we couldn't resist) what her Halloween costume is going to be this year!
"I've always loved ghost stories, so we created our own, something that we could bring to life on a tiny budget but also something that could make an impact."
Nightmare on Film Street: What inspired you to become a horror filmmaker?
Izzy Lee: As a very young child, I was naturally drawn to horror films; I watched Creature Double Feature on Channel 56 WLVI on weekend mornings in Massachusetts. They'd show kaiju films like Godzilla, as well as Atomic Age creature films like Them! I became entranced by the Roger Corman/AIP/Vincent Price/Edgar Allan Poe films, too. They are lurid, gothic, and delicious, and Price's voice was always so soothing. It was a nice escape from the terrors around me.
As an adult artist, what gave me the final push over the precipice was this shaken-up snow globe of a country and its divisive politics. Art is activism. Writing is progressive. The first thing a fascist will ever try to do is to silence the voices of artists, writers, and the press. For me, all of these things are intertwined.
NOFS: How do you think your style or approach to filmmaking has evolved from your first short film to your most recent?
Lee: I've directed 24 shorts at this point. One or two as a teen, two in college, and then when I started up again 11 years ago, I haven't stopped. Making these short films has been my film school, and I've learned a ton. I've learned to look deep under the surface and figure out how themes and motifs can be used to convey meaning. I've also better learned the language of directing actors, of restraint in filmmaking, and to prepare as much as possible, but to leave room for the inevitable chaos to come.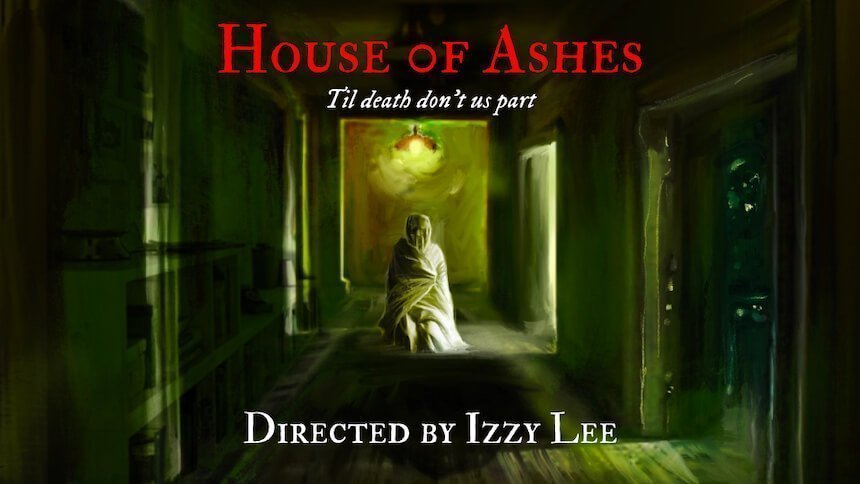 NOFS: Congratulations on achieving your Kickstarter goal in less than 3 days! How did you feel when you saw the overwhelming support?
Lee: Thank you! I've been really pleased at the outpouring of support from both industry, press, and fans. I dropped my initial goal by $10K because I've seen how hard things are for so many people financially right now. It's hard to say what would have happened if I'd kept the goal at $30K and not $20K, but here we are, and we're about to smash through that real $30K goal! It's such a difficult thing, to be in such a public spotlight, asking for funding. Even though I was close a few times, I never managed to get a budget the traditional way over the last several years. I'm tired of waiting, so I gave myself the greenlight.

The support I've gotten from friends and close industry peeps has been validating as Hell. They really want to see me succeed! It's so difficult, living and working in a vacuum. So when you love something, please tell the creator. You could make a real difference. It's quite hard to keep going as an artist in this casually destructive dystopia, when your reason for existing is constantly derided. I've gotten some lovely messages and words of support from some really dear friends, and not only am I humbled, but the level of gratitude I have toward everyone… wow. I'm blown away. Tears are plentiful.
"Even though I was close a few times, I never managed to get a budget the traditional way […] I'm tired of waiting, so I gave myself the greenlight."
NOFS: What was the inspiration for House of Ashes?
Lee: Basically, it was the need to make a film on our own without many resources. And I've always loved ghost stories, so we created our own, something that we could bring to life on a tiny budget but also something that could make an impact. On a more creative, story level, it was the need to express just how trapped I've felt living as a woman in this country and civilization. I have been through some shit, let me tell you. More so, the pandemic doubled down on this awful weight pressing down on my shoulders. I live for connecting to the right people through stories and film festivals, and all of that came to a horrifying end, simply because we had absolute morons in charge of things, defunding the CDC and other organizations imperative to our survival.
NOFS: How did you and Steve Johanson begin collaborating on projects?
Lee: We met at a travel company as copywriters close to two decades ago. Our friendship was instant, and then we fell in love. A few years later, we married. After being a journalist and festival programmer, I became a filmmaker in full force. It had always been one of Steve's dreams as well. He started helping me out on some shorts, and it took awhile, but eventually we became partners in my production company, Nihil Noctem Films. He's got such amazing ideas, and together, we feel powerful.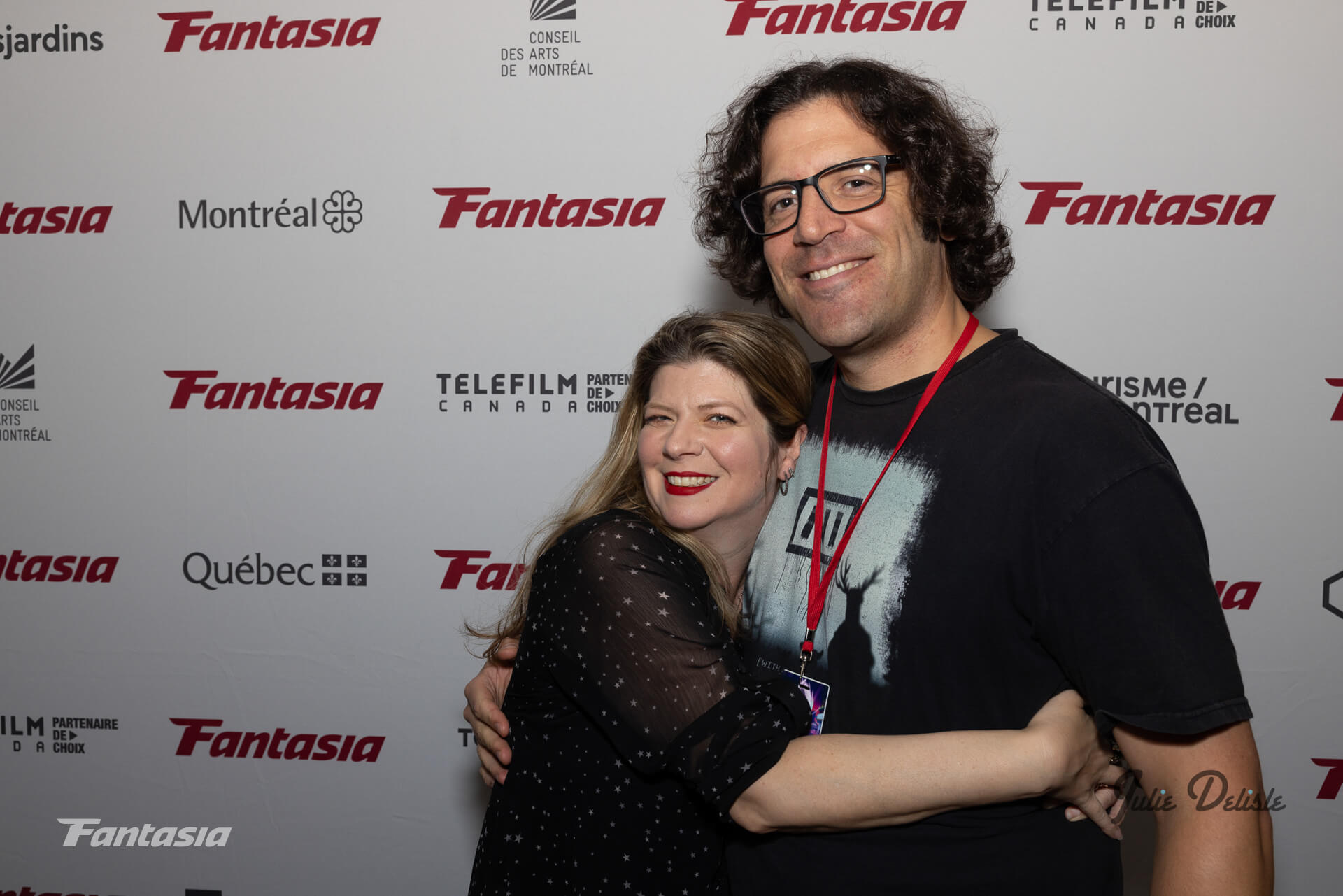 NOFS: How did you both come up with the character of Mia and her challenging circumstances?
Lee: Steve came up with the original concept of a woman under house arrest. We discussed what kind of story and horror subgenre we felt would be right, and how to twist tropes around that kind of story. Then I did a ton of character work, writing extensive backstories; this really informed the script, the choices those characters would make, how they'd react, and why, etc.
We refined the script a bunch more times, and will do so at least once more. When I tell people to go to film festivals, I mean it. You can get so much inspiration from what others do across the globe, how to creatively convey things onscreen. And if you're like me, you go and talk to other creators, who then get so excited to share how they've made films and why. These people often become dear friends and future collaborators. It's been amazing to be on this journey — I've finally found my people.
NOFS: Have you ever had a personal paranormal experience that influenced your storytelling?
Lee: The one I had was benign to a point where it felt loving. Shortly after my grandmother passed when I was 15, I was alone in the house sweeping the floors. I went to open the pantry door to sweep inside that little floor part in there — and the door drifted open for me and stayed open.
All of the windows in the house were closed that day, it was quite cold out. I didn't feel any fear at all, strangely, so I just looked at the door and the air around me. I didn't know what else to do, so I swept, and then then said "thank you." The door gently fell shut, back into its original position. I had a feeling it was grandma, who I still dearly miss. Her death wrecked me. I can't say how much this lovely experience has influenced my spooky, scary storytelling, but I do know that there's something going on that we can't see or really explain, not yet. Energy never dies, it changes form.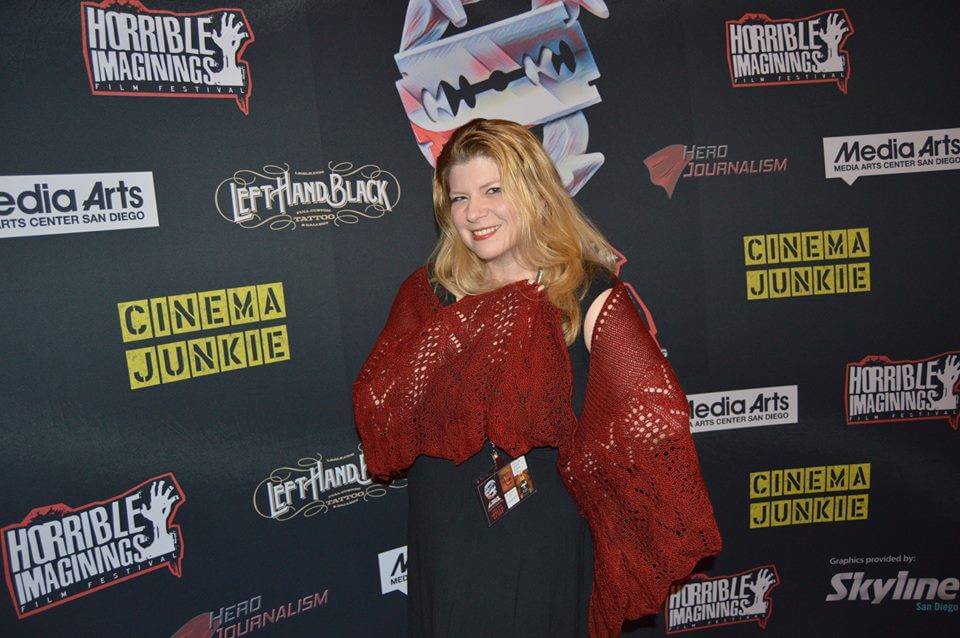 NOFS: If House of Ashes had a theme song, what would it be?
Lee: Ooh, that's an interesting and hard question! I'm actually making an inspirational playlist, which is one of the rewards for pledging to House of Ashes, and yet, that's still so hard to answer. If I had to choose one song, it would be Radiohead's creepy "Climbing Up The Walls." Google the lyrics, be spooked.
NOFS: If you had to be under house arrest in any famous haunted house from film or literature, what's the one house you would NOT want to be stuck in, and why?
Lee: The huge, foreboding manor in The Haunting of Hill House has proved that it can really fuck with people, in quite nasty ways. I think being there could be pretty difficult. The cabin in the woods of the Evil Dead films is more horrifying on a visceral level, however, so that's going to be my answer.
NOFS: We gotta know; What's your Halloween costume this year??
Lee: I'll probably be a fire demon. I've got a really cool fiery-looking dress and a pair of horns that I want to wear again. I love both fire and horns, so it's a natural fit. I will never not light things on fire within a film if I can make it happen. Flames are just so beautiful on so many levels.
" I will never not light things on fire within a film if I can make it happen. Flames are just so beautiful on so many levels."
Izzy Lee's House of Ashes (at the time of publication) is still seeking additional funding on Kickstarter. Support this project now (HERE) to help strengthen what is already set to be a killer indie horror film and become a patron of the arts! You can find more info on Izzy Lee's previous shorts HERE and while you're at it, give her a follow on Twitter, Instagram, and Facebook to stay up to date on everything Nihil Noctem Films is cooking up,