Home Sweet Home comes at a price in new thriller The Intruder. Hoping to one day raise a family away from the concrete jungle, Scott (Michael Ealy) and Annie Russell (Meagan Good) tour houses in the country. They find the most picturesque home, but it comes with strings attached—the previous owner Charlie Peck (Dennis Quaid) isn't ready to leave. While the Russells tolerate the lingering Charlie for as long as they can, it becomes apparent that he still thinks the house is his. And Charlie's not going to let it go peacefully.
Scott and Annie seem like they have it all—looks, great jobs, and plenty of friends. But they want a change of scenery. The city life is not for Annie anymore, and Scott will do anything to make his wife happy. Which includes buying a $3 million and change dream home in Napa Valley from widower Charlie. Scott is visibly uncomfortable by the man and his penchant for guns; Annie finds Charlie harmless and sympathizes with him. Nonetheless, they purchase 6741 Arbor Road and say their goodbyes to Charlie. Or so they think.
As Scott continues to commute to the city for work, Annie stays home and fixes up their new place. This is when she discovers Charlie has yet to leave town. His plans to retire in Florida have been postponed, and he claims to just want to help out around the house for the time being. Taking pity on the obviously lonely man, Annie invites Charlie into their lives. Never does she realize that he has more sinister plans in store for the new homeowners.
In the seventies and eighties, the "stranger danger" cautionary tales were exploited and channeled through countless slasher films. When that trend wore out, filmmakers sought out a form of terror that could be found closer to home. After all, we should feel safe in our houses or apartments. They're our sanctuaries from the daily grind and everything else bad about this world. So what better way to provoke fear than to tell us that someone we know is out to get us?
Ads are Scary
Nightmare on Film Street is independently owned and operated. We rely on your donations to cover our operating expenses and to compensate our team of 30+ Contributors.
If you enjoy Nightmare on Film Street, consider Buying us a coffee!
The Intruder is a passable blend of dated home invasion thrillers and stalker movies. It perfectly adheres to the formula of films like Pacific Heights and Unlawful Entry. In those stories, the perpetrators were often people considered to be acquaintances or better. The protagonists in Deon Taylor's film know their stalker well enough, and at least one of them thinks he's an okay guy despite all signs indicating otherwise. Now, a lot of people have a fondness for these kinds of movies where evil lurks in our backyards, but through today's lenses, they are taxing to watch. Notably, the female significant other is almost always written to be extraordinarily gullible. She ends up sympathizing with or caring for the culprit as a result of her default nescient personality. Whereas her male partner is portrayed as readily wiser and capable. The Intruder regretfully doesn't stray too far from this lazy format.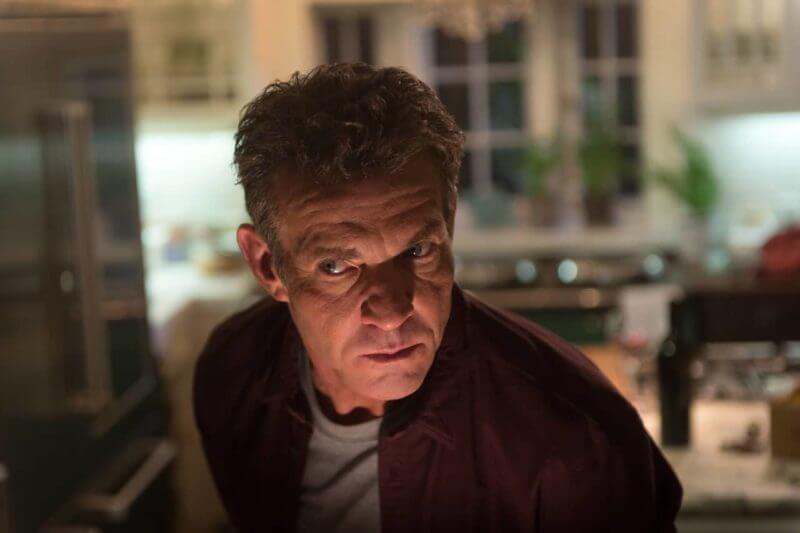 One area of the movie that is refreshing to see, is the casting of Ealy and Good as the heroes and Quaid as the villain. This racial subversion is done without ever bringing up bigotry. Not once in The Intruder does Charlie's rationale become driven by prejudice. He's an unwell man with a penchant for murder, but his motives are rooted in a fine opposition to gentrification rather than intolerance.
"Dennis Quaid steals the show [… His] ostentatious portrayal of Charlie Peck is astounding. He leans into his character's craziness with so much resolve that he practically resuscitates the film."
Anyone who's seen The Intruder will tell you Dennis Quaid steals the show. Not only is this an absolutely correct observation but it's also an understatement. To his credit, Quaid's ostentatious portrayal of Charlie Peck is astounding. He leans into his character's craziness with so much resolve that he practically resuscitates the film. Anyone familiar with Quaid's filmography and history will know the actor isn't afraid of chewing the scenery, or giving people a show well worth their time. His sense of humor shines through and he brings a spark to such a middling script.
For all the hype about how zany this film is, it winds up being more safe than risky. It's true Quaid overacts the hell out of his part, but that's as wild as The Intruder gets. David Loughery's screenplay simply refuses to deviate from the norm. Even his similarly themed Lakeview Terrace was more innovative.
If you think you know how The Intruder is going to play out, you're probably right. The trailer gives the whole movie away – save for the very end. Which admittedly was both unexpected and a nice touch. But as far as "close to home" thrillers go, this one remains vacant with little chance of being sold as anything memorable outside of Dennis Quaid's hammy performance.
The Intruder is now playing in theaters. Let us know what you think of the movie on Twitter, in the official NOFS Subreddit, and on Facebook in the Horror Movie Fiend Club!