There are few corridors specters frequent more than boarding schools. Maybe it's the rich history of the typically heritage buildings, maybe it's the castle-like architecture, maybe it's because ghosts have no problem convincing high-school-aged girls of their existence with a few 'plasmy parlour tricks — whatever the reason — ghosts dig schools.
And there's no better place for them, really. The setting is ripe for a haunting; our characters are isolated away from their families, a gaggle of girls together will naturally create a flurry of energy to feed upon (I hear ghosts like to do that sometimes), and old buildings are just plain spooky.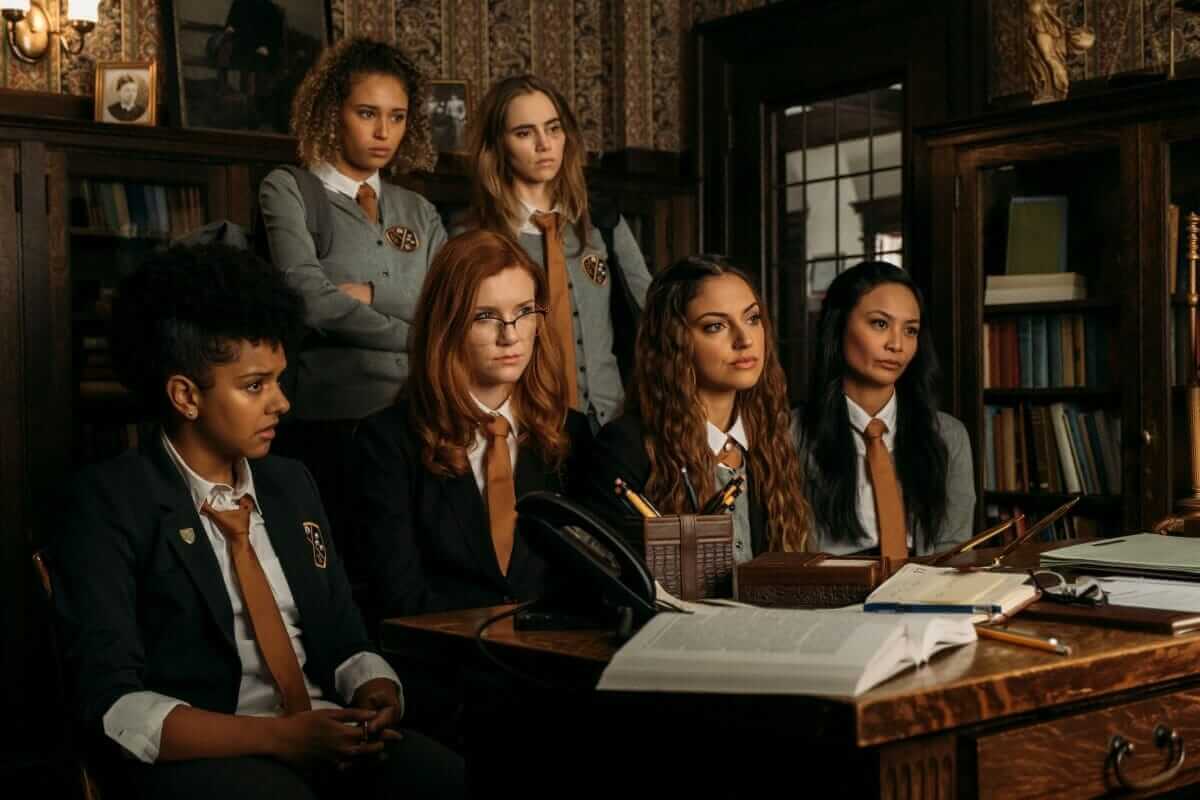 In his directorial debut, noteworthy horror screenwriter Simon Barrett (The Guest, You're Next) crafts his own variation of the 'Boarding School Ghost' with Seance. A modern teen gothic horror that takes us inside the halls of Fairfield Academy, the urban legend surrounding one of its ill-fated students, and a deadly curse that might have taken root.
A night goes terribly awry after the cool clique attempt to conjure the believed spirit of a fallen student in the Fairfield lavatories. All rigged up as a prank, the pack terrifies the unsuspecting Kerrie (Megan Best), unaware the dripping ghoul in the bathroom is actually one of her friends. Whether by paranormal means, a horrible accident, or her own doing – Kerrie falls from her dormitory window and dies instantly.
ENJOYING THIS POST?
Nightmare on Film Street is an independent outlet. All of our articles are FREE to read and enjoy, without limits. If you're enjoying this article, consider joining our fiend club for only a couple-a bucks a month!

Fairfield runs a tight ship though, because it isn't long before new girl Camille (Suki Waterhouse, Assassination Nation) is ushered in to fill her spot and her dorm, midway through the semester. Camille instantly clashes with the cool group, kicking up a fistfight and a round of detention for the lot of them. She does befriend fellow outcast Helina (Ella-Rae Smith), who quickly becomes an ally when the lights start flickering in her room and the ghostly apparition of the Fairfield Fright begins to make itself known.
Things only escalate after the girls complete a ritual seance, when someone or something begins targeting the girls and picking them off one by one.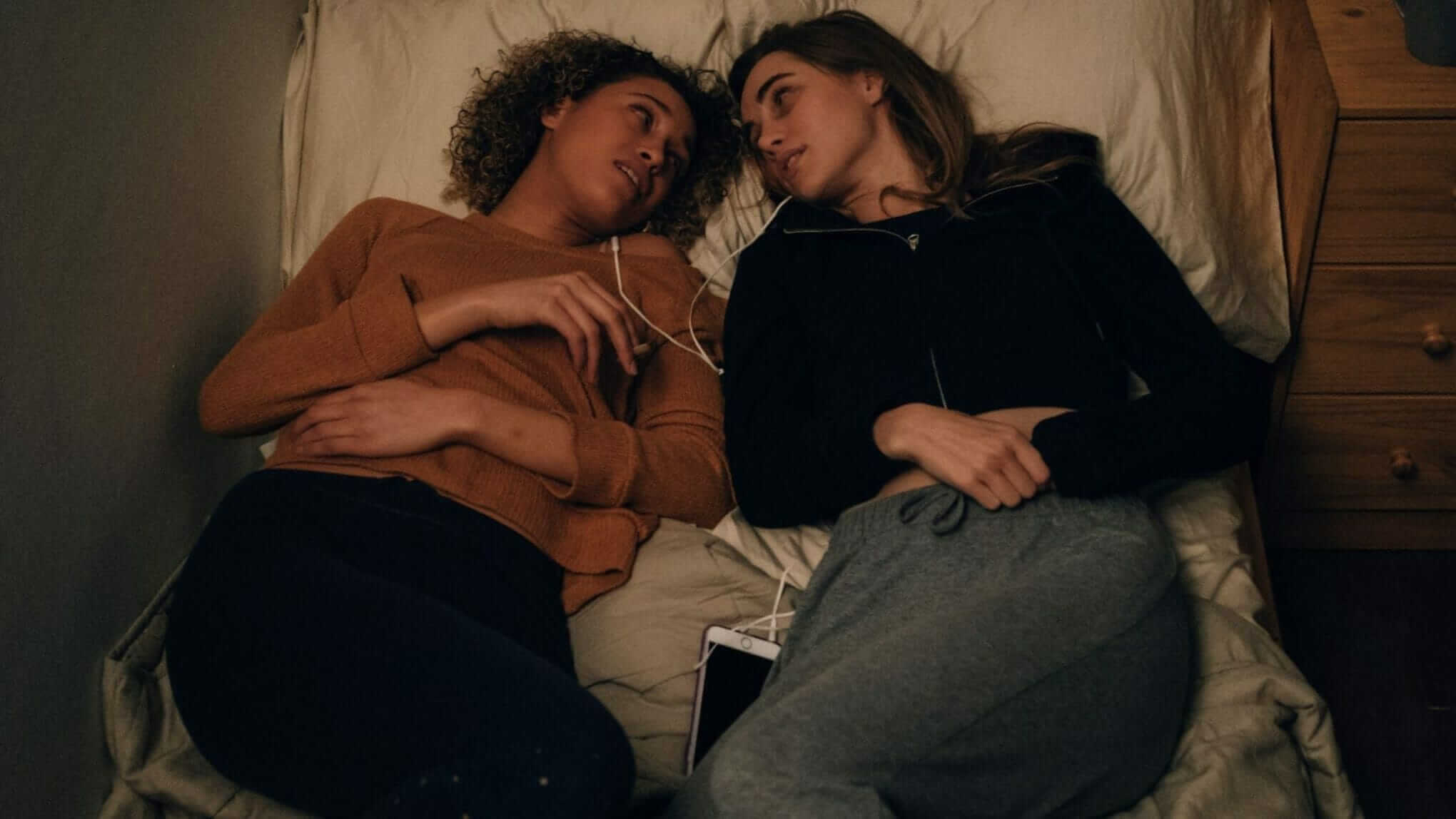 I'm a sucker for both paranormal horror and teen horror. Anytime you combine girls and ghosts, it's a pretty easy winning combination for me. Seance has oodles of both, all while staying true to the gothic horror formula of keeping one's cards tight to the chest until the final climax.
Staying subtle and keeping secrets is a hard tightrope to walk with modern audiences- many of them expect James Wan-level terror whenever pararnormals are promised. It's likely the reason Seance's predecessors have yet to find their day in the sun; Mary Harron's The Moth Diaries (2011), Lucky McKee's The Woods (2006), and the more recent Blackcoat's Daughter (2017) from Oz Perkins.
"Anytime you combine girls and ghosts, it's a pretty easy winning combination…"
Seance is able to hold captive its audience thanks to the enigmatic Camille, portrayed by Suki Waterhouse. Though we have few details about Camille other than her quiet, assured demeanor, Waterhouse's star quality shines through in the quietest of scenes. She's easily become a genre standout after two jaw-dropping performances in Ana Lily Amirpour's The Bad Batch (2016), and Sam Levinson's Assassination Nation (2018).
As Seance progresses, it extends its spectral fingers into other elements of the genre; namely murder mystery and sorta slasher, making it a great gateway horror for teens dipping their toes into the spooky space. I know my 15-year-old self would have bought Seance immediately – hell, who am I kidding –  my 30-year-old self did.
Though Seance might not pack the punch or wow factor for the Ghostbusting veteran, it'll definitely delight a new generation of emerging horror fans.
Seance is out now in limited theatres and VOD. Will you be checking out this spectral fright? Let us know over in the Nightmare on Film Street Discord!