Howdy, aperitif Fiends! Welcome back to Nightmare on Film Street's COCKTAIL-A-TORIUM – the monthly column aimed at conjuring up classic cocktails with a HORROR FILM twist!
Inspired by last week's episode of the Nightmare on Film Street Podcast; IT CAME FROM THE NORTH: My Bloody Valentine vs. Happy Birthday To Me, we've prepared a sweet and refreshing twist on the sharp and deceptive Vanilla Sky! We've taken the edge off this summer knock-out to craft a hot afternoon refresher, perfect for celebrating birthdays or unwinding with the cool kids. We've kicked-up the birthday festivities by using a vanilla bean infused vodka, and we're even bringing along party favors in a raspberry and lime kabob. Just be sure you trust who you've invited over for drinks before taking a bite out of that kabob…
It's Birthday O'Clock Somewhere!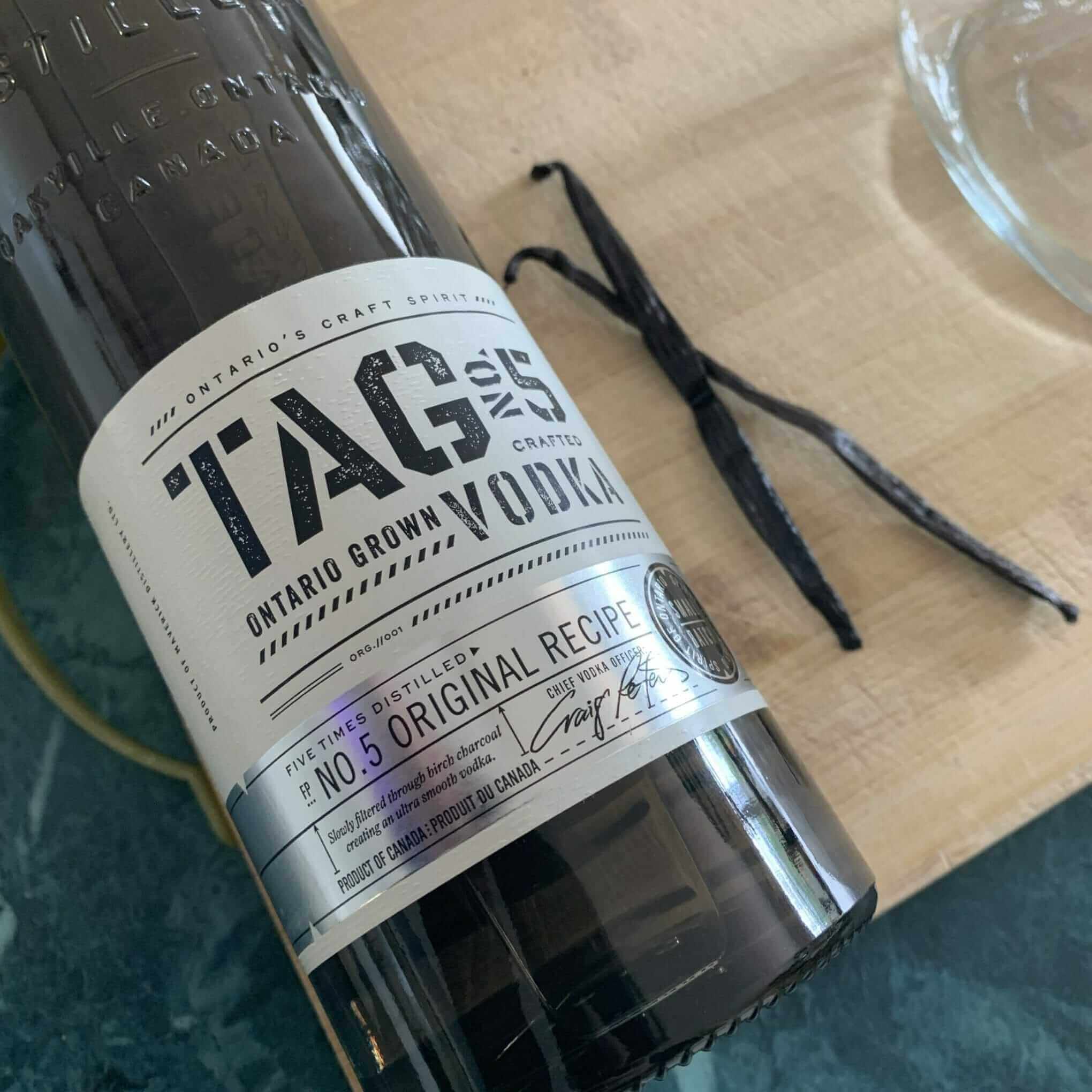 To start, you're going to need to your birthday presents your ingredients, tools, and glassware. We're steeping our own Vanilla Vodka with raw vanilla bean (the key ingredient to every great birthday cake) and lime peels, but if you're short on time you can always pick up a bottle of vanilla vodka from your favorite distillery.
INGREDIENTS
3 oz. vanilla vodka (recipe below)
1 pint of fresh raspberries
1 large lime
lemon-lime soda water
1 tsp sugar (optional)
COCKTAIL-A-TORIUM TORTURE CHAMBER (TOOLS, DUH)
glass jar
muddler
peeler
wooden skewers
crushed ice
THE VESSEL
We're anything but snobby here at Nightmare on Film Street but we do our best to throw a good party. For this Vanilla Sky, you can get away with pretty much any tall glass you have. The less design-heavy, the better but when in doubt, any clean glass will do! The height of the glass is key because this cocktail is best served with lots of ice, but remember that you're also going to want a glass tall enough to support your garnish. And it would be a real shame if your party guests, fed up dropping their raspberry & lime kabobs suddenly realized each of their drinks was paired with an unsuspecting murder weapon…
VANILLA VODKA
3 oz. vanilla vodka (recipe below)
1 vanilla bean
1 lime
In a small glass jar, pour in your vodka (1.5 oz per drink). Happy Birthday To Me is a classic Canadian slasher and in celebration of Canada's 153rd birthday, we've selected a local Canadian vodka but feel free to use your favourite (or cheapest) vodka brand. Quarter the vanilla bean and drop it directly into the vodka with a few short pieces of lime peel. Close the lid tightly and leave the vodka in a cool, dry place to steep for 7 days. Alternatively, you can save a lot of time by picking up a bottle of vodka flavored vodka (just be sure you're prepared for more vanilla-based cocktails). IMPORTANT: Mixing vanilla extract into your cocktail will not taste as good you might think it will!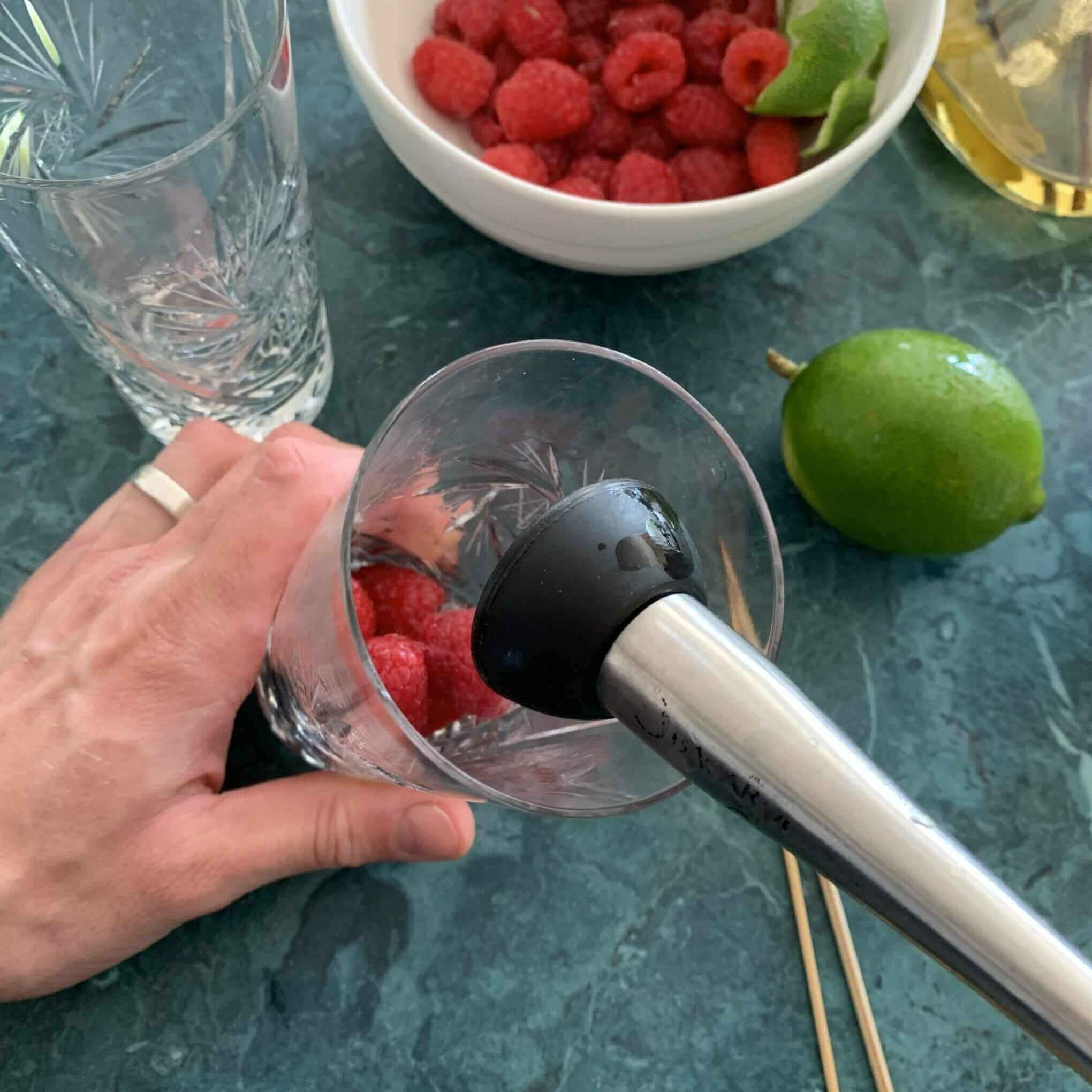 GET THE PARTY STARTED
The best part about this cocktail recipe is that you mix the drink directly in the serving glass (which means less dishes). Grab a small handful of raspberries and muddle them in the bottom of each glass until it looks like a thick, bloody mess. Measure out 1.5 oz of vanilla-infused vodka into each cup, and fill 2/3 full with crushed ice, and gently top up with your lemon-lime soda water. Feel free to add a tsp of sugar or some lime juice to your drink for a little extra kick of sweet & tart. It's your birthday after all- go crazy!
ACCOUTREMENTS (GARNISH)
Try as we might, every birthday (no matter how fun and carefree) carries with it the reminder that you are one year closer to the end. But as horror fans, we've been safely exploring that fear our entire lives through film. Heck, we even cheer for our favourite over-the-top kill sequences! And Happy Birthday To Me has one of the over-the-topiest kills of the slasher subgenre, featuring an iconic death with a kabob skewer. To recreate that hall-of-fame moment, we've created our own kabob with raspberries and a ribboned lime peel. Peel your lime all the way around in one long ribbon and snake the peel around your raspberries on a wooden skewer until you've reached the end of your ribbon. Drop the skewer into the glass (sharp point down!) and stir the ingredients together.
They say it's not safe to drink alone, but surely you're not alone when you're surrounded by friends…even if those friends happen to be dead and strung-up as the most macabre party decorations you've ever seen! Say it with me now, "It's my birthday, and you'll die if I want to". Of course, it is going to hard to drink all of these by yourself, so probably best to just invited those friends over for a safe night of cocktails and horror movies. Happy Birthday To You!
Show us your "HAPPY BIRTHDAY TO ME Inspired Vanilla Sky with Raspberry-Lime Kabob" over on Twitter, Reddit, or in the Horror Movie Fiend Club on Facebook! And while you sip it down, listen to the latest episode of the Nightmare on Film Street Horror Movie Podcast!
Until next time, Cocktail-A-Torium Creeps!