Everyone knows slumber parties at grandma's always lead to horrific outcomes. M Night Shyamalan's The Visit (2016), The Taking of Deborah Logan (2015), and cult classic Grandmother's House (1989). Even though the grandma in Estonian horror comedy Kratt is as sweet as blueberry pancakes, she'll too join the ranks of the most terrifying grannys of all time. She definitely takes home the gross-out granny award.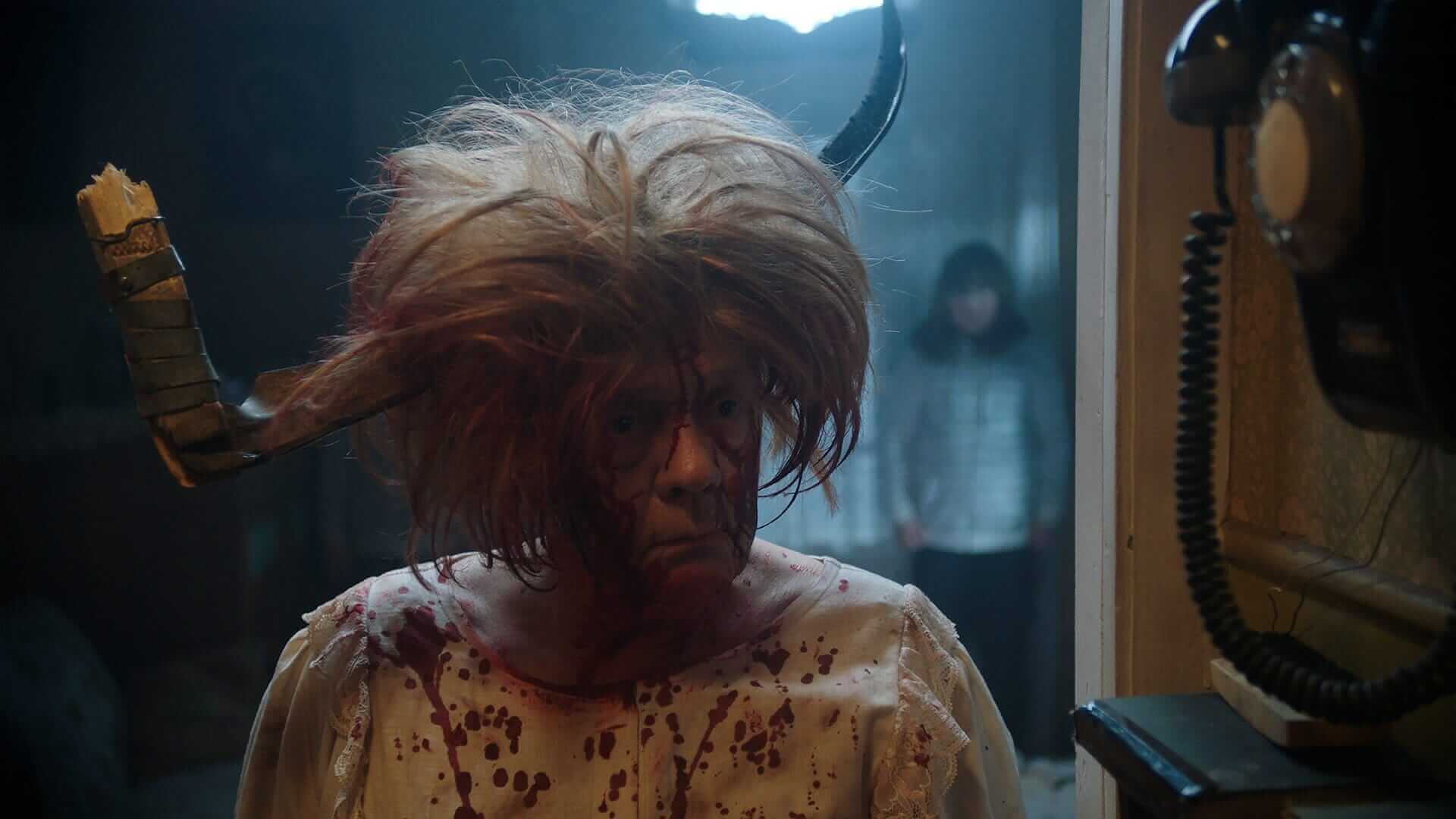 Written and directed by Rasmus Merivoo, Kratt follows siblings Mia and Kevin (Nora Merivoo and Harri Merivoo, both the director's children!), left at their grandma's house while their parents go on a spiritual Ayahuasca bender that seems to take several weeks. Left without their phones (ew gross), the kids experience life in the country, lifeline-free. Their loving Grandma (Mari Lill) teaches them all of the ins and outs of living off the land; scooping poop, chopping wood, and pinching pennies.
Alongside their new pals August (Roland Treima) and Juuli (Elise Tekko), Mia and Kevin stumble across ancient instructions to build a Kratt; a farmhand assembled from household objects and enchanted with a soul by the devil. Even though 'don't make deals with the devil, it will backfire' should be a lesson taught as early as 'don't take candy from strangers', the group hastily assemble their Kratt, steal some of the Governer's (Ivo Uukkivi) blood from the local blood drive for their offering, and call upon the devil for a soul.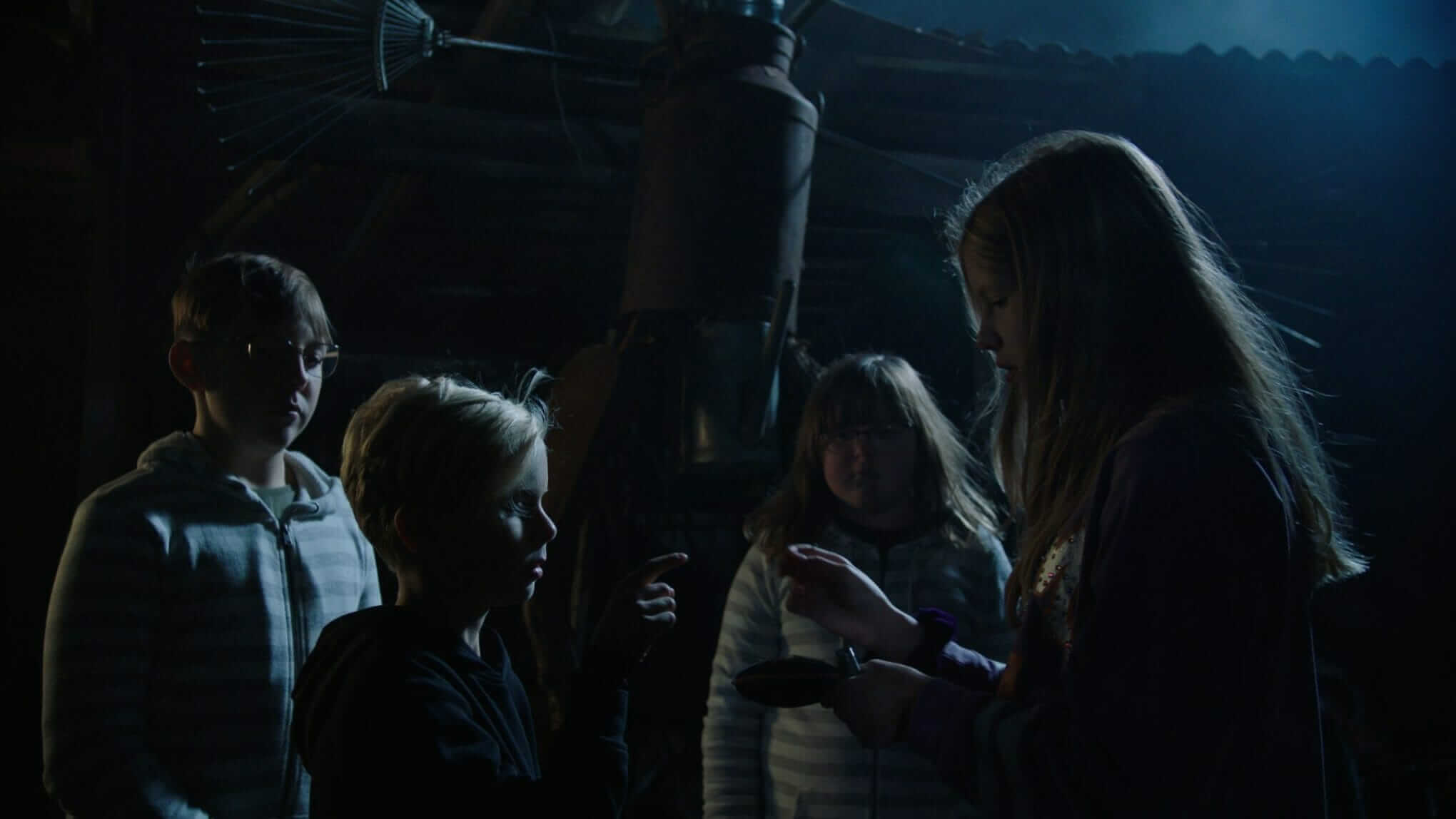 As the kids are wheeling and dealing with Lucifer's minion, Grandma discovers their plot and tries her darndest to destroy the inanimate Kratt… but a scythe slips through her skull at the most inopportune moment, turning her into the Kratt.
Ads are Scary
Nightmare on Film Street is independently owned and operated. We rely on your donations to cover our operating expenses and to compensate our team of Contributors from across the Globe!
If you enjoy Nightmare on Film Street, consider Buying us a coffee!
In what started as a sorta-noble-but-mostly-lazy attempt to make a Kratt for grandma, Mia and Kevin are now tasked with constantly employing Kratt-Grandma, an unsatiable worker who just might kill them if they stop.
"a heavy dose of cringe, gross-out humour, and putting cute grandmas in precarious predicaments.."
The 'Kratt' is a fantastic bit of Estonian lore that is ripe for adapting. I became somewhat familiar with it in 2017's November, and was flabbergasted how long it had avoided mainstream awareness. At least here in North America, that is. Any mythology that depicts the devil in a more earthly 'Devil-came-Down to-Georgia to convince people to sign his book on a dusty road' is a-ok by me. Kratt puts an entirely new spin on the legend, using it for both comedy and as an allegory for the modern world's addiction to the technology in our pockets.
And when I say Kratt has comedy, I don't even know if that's giving it enough credit. More 'holy shit' than 'haha', Kratt pushes the boundaries of humour with a heavy dose of cringe, gross-out humour, and putting cute grandmas in precarious predicaments… Like eating a ton of sauerkraut, lighting your butt on fire, and lighting up the sky as a giant fart rocket to travel several miles in a single bound.  I'm not even exaggerating a little bit. That actually happens.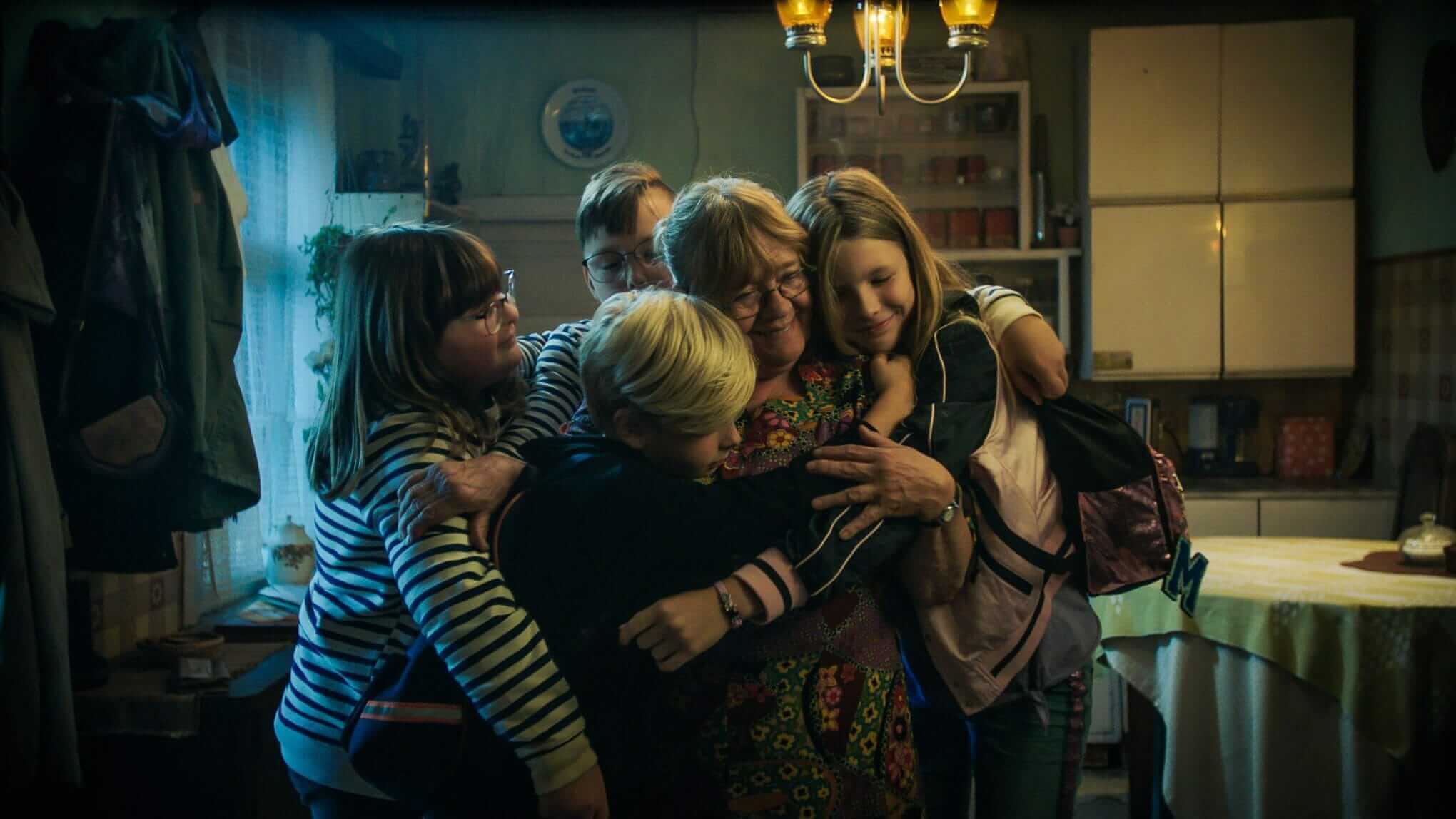 Actress Mari Lill is such a team sport as Grandma, fully to committing to the wild journey of picture-perfect, pancake-making granny to an undead Kratt-monster; inhumanly croaking "Give me work" while slipping her hands around her grandchildren's slender necks.
While Kratt is mostly a zany, gut-busting comedy, it also explores a misguided Governer who offers shallow promises and activists with a mob mentality who want environmental change and protection. More humor during these moments would have helped the message go down a little smoother, but we'll settle for Kratt-grandma making grotesque pizza pies out of human meat.
"…gory, silly, and sweet.."
Everyone likes a little heart with their horror, and Kratt offers both. It's a wild little film that manages to be gory, silly, and sweet — all at the same time.
Kratt celebrated its North American Premiere at the Fantasia International Film Festival in 2021. Have you heard the 'Kratt' legend before? Let us know over in the Nightmare on Film Street Discord, and check out all of our 2021 Fantasia coverage to see what horrors you need to check out!