Quinn Monahan's Spooktactular!, in many ways, is the origin story of the modern American Halloween Haunt. Through interviews, news reports, and archive footage the documentary tells the story of SpookyWorld, an infamous Halloween attraction like no other in the early 1990's that laid the groundwork for seasonal mainstays like Universal Studios Halloween Horror Nights.
Back when the best you could in October was go on a $10 Hayride through a tame scene of witches of scarecrows, SpookyWorld set the farmland of rural Massachusetts on fire with an independent theme park designed to scare your paints off. From its humble beginnings to its nationwide success, Spooktacular! charts the rise and fall of America's first horror-themed attraction as told by the people who lived to tell the tale…
The doc features interviews with genre legends Alice Copper (Suck), Linda Blair (The Exorcist), Kane Hodder (Jason X), and Tom Savini (From Dusk Till Dawn), though most clips are pulled from talk shows, giving the film more of a YouTube quality. Tom Savini (an Executive Producer on the film) is interviewed over Zoom from inside a dimly lit car! Like any independent Halloween Maze, Spooktacular! is a documentary that sometimes feels like it's held together by tape and chewing gum, but it has its heart in the right place.
The real treasure of this indie project can be found in the early promotional footage of the park, combined with interviews of the team behind SpookyWorld. VHS taped highlights of early 90's crowds getting the fright of their life paired with interviews from those very same performers 3 decades later is a real treat. Couple that with news reporters staring slack-jawed at a miles-long line-ups of Halloween obsessed patrons fighting to get one good scare before the park closes, and you've struck horror nostalgia gold.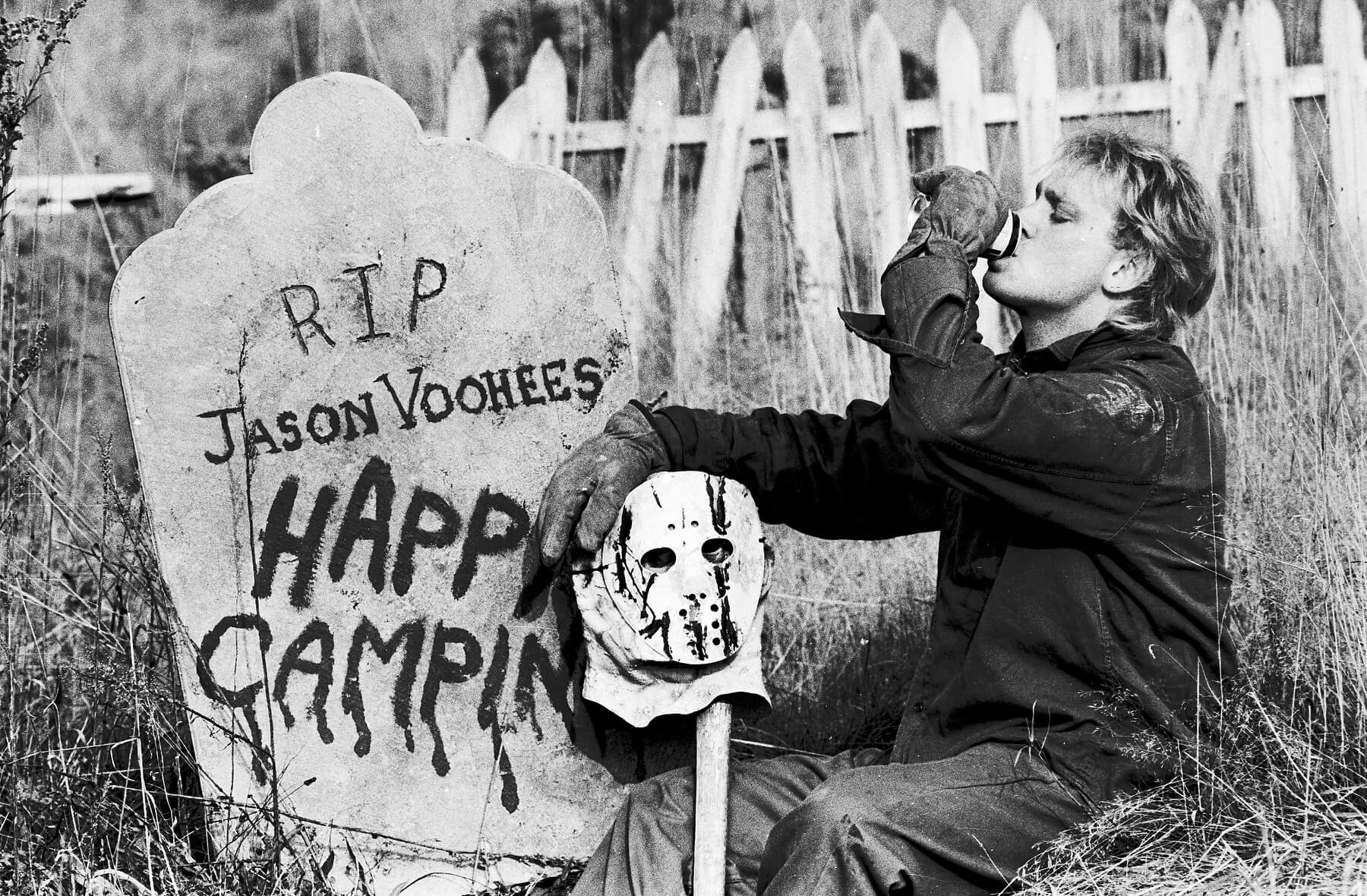 There's no denying the charm and passion that Quinn Monahan brings to the table. Spooktacular! serves as a nostalgic trip down memory lane, capturing the essence of a time when SpookyWorld (whether you knew it or not) was the epitome of Halloween thrills. And archival footage of Halloweens past is always welcome 'roud these parts. However, the film's production quality and side-quest detours into the morally unethical decisions of Spookyworld owner David Bertolino occasionally detracts from its storytelling, making it feel less polished than one might hope for.
While the inclusion of genre legends adds gravitas, the reliance on talk show clips and the somewhat haphazard interview settings can be jarring. Nevertheless, Spooktacular! is a commendable effort that captures the spirit of Halloween and the legacy of SpookyWorld. It may not be perfect, but it's a hauntingly good time that's worth the watch, especially for those with a penchant for horror history. And while it might have a few cobwebs, it's still a treat that won't trick you out of a good time.
Quinn Monahan's Spooktactual! celebrated its World Premiere at Fantastic Fest 2023. Click HERE to follow our continued coverage of the festival and let us know if you were lucky enough to visit SpookyWorld over on Twitter or Threads, and in the official Nightmare on Film Street Discord. Happy Halloween, Horror Fans!

[Fantastic Fest 2023 Review] Indie Horror Doc SPOOKTACULAR! Charts The Rise And Fall of America's First Halloween Theme Park