What began as a simple bonus feature on a Blu-ray release, ended up being a great surprise for horror enthusiasts all across the board. Co-host and director David Gregory fully intended for Tales of the Uncanny: The Ultimate Survey for Anthology Horror to be only an extra for Severin Films' release of 2011's The Theatre Bizarre, but something blossomed from that proposed supplemental material. And with someone like Gregory in charge — the director of Lost Soul: The Doomed Journey of Richard Stanley's Island of Dr. Moreau — this passion project took on a life of its own in the best way possible.
Along with author and Severin Films' own Kier-La Janisse, Gregory enlisted the help and knowledge of more than fifty-five writers and directors in the horror industry when making something as expansive as Tales of the Uncanny. The list of talent includes Joe Dante, Mark Hartley, Mick Garris, Ernest Dickerson, Joko Anwar, Ramsey Campbell, David DeCoteau, Kim Newman, Jovanka Vuckovic, Luigi Cozzi, Tom Savini, Jenn Wexler, Larry Fessenden, Richard Stanley, Brian Trenchard-Smith, Brian Yuzna, Gary Sherman, Rebekah McKendry, Peter Strickland, and many more. Had things been different in 2020, that impressive roster would have been severely trimmed down. The silver lining here, though, was that the inclusion of Zoom-enabled interviews allowed for more voices in this unique documentary.
Every horror fan has their preferences when it comes to subgenres; for instance, some like ghost movies, others loathe slashers. However, the anthology, or portmanteau film, is generally beloved by the masses, and everyone certainly has their favorites within this reemerging subset of horror movies. What makes Tales of the Uncanny so enticing is the energy and visible excitement on full display. No one is phoning in their answers or pillow talking the hosts; everyone is frank and ardent without sacrificing valuable information.
ENJOYING THIS POST?
Nightmare on Film Street is an independent outlet. All of our articles are FREE to read and enjoy, without limits. If you're enjoying this article, consider joining our fiend club for only a couple-a bucks a month!

The eager interviewees, from the safety of their homes, escort audiences into the world of horror anthologies with the utmost respect. They start by explaining how this type of movie became popular, who was at the forefront of the emerging trend, and who did it best. The historical lesson is of great value to both new and seasoned horror fans; no matter one's level of interest or knowledge in the genre, someone is bound to learn something they didn't already know. Even the most informed will appreciate how digestible the discussants make this topic, which easily could have been turned into a miniseries due to the sheer amount of horror anthologies out there. The most interested would not object to a longer dedication to this intriguing subject matter, no doubt.
"…an encompassing and pleasurable endeavor that succeeds in nearly all areas […] proof we're living in an extraordinary period for the horror genre."
Another element of immense joy here is how integrated every one of the speakers feels despite their relative distance or experience. Their amassed ebullience is obvious as they gush over the same movies and stories; it's as if they're all at the same roundtable. It just goes to show how unifying — not to mention influential — the anthology format was and still is for these filmmakers and scholars.
It only makes sense that the hosts and their guest speakers spend extra time on the more popular horror anthologies — Creepshow, Kwaidan, and Trick 'r Treat especially get their fair share of on-screen adoration. That being said, other movies that are considerably more obscure are mentioned, as well. This includes a few that are either hard to come by, or they just haven't found an audience outside serious collectors and adventurous viewers.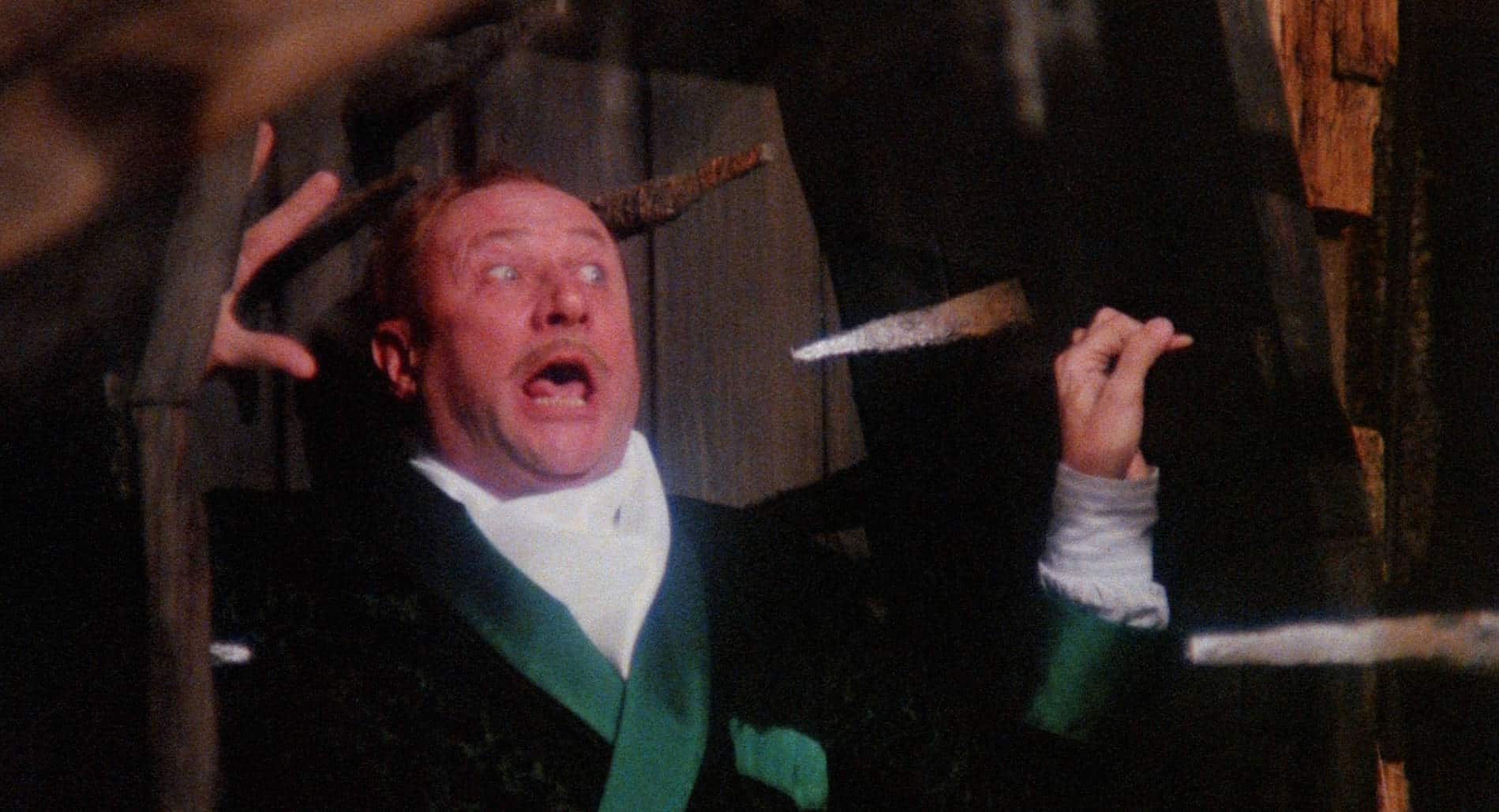 We are in a horror renaissance that is as immeasurable as it is important. All kinds of stories are being addressed and studied today, and almost every corner of horror is getting attention in some way or another. Horror documentaries have a tendency to be centered on only one movie or single franchise, but Tales of the Uncanny is an encompassing and pleasurable endeavor that succeeds in nearly all areas. From the well-versed and keen parties involved, to a comprehensive list of movies to stoke one's nostalgia or pique another's interest, this docufilm is proof we're living in an extraordinary period for the horror genre.
Tales of the Uncanny: The Ultimate Survey for Anthology Horror will be available in virtual cinemas between November 24th-December 15th, co-presented by the Fantasia International Film Festival. You can find ticketing information HERE and pre-order a blu-ray copy of the doc through Severin Films during their annual Black Friday sale. Share your thoughts on this documentary with the Nightmare on Film Street community on Twitter, in our Official Subreddit, or in the Fiend Club Facebook Group!