Welcome to the ultimate SAW Cheat Sheet! The SAW Franchise has been a cornerstone of the horror genre for nearly two decades, leaving audiences both horrified and captivated. With its intricately twisty plots, moral dilemmas, and iconic traps, it's no wonder the series has garnered such a dedicated following. But with so many twists and turns, it's easy to get lost in Jigsaw's maze. Let's break it down, shall we?
As we approach the release of the eagerly awaited SAW X, this SAW movie guide serves both newcomers wanting an introduction and long-time fans desiring a refresher. This cheat sheet will walk you through every major detail of the SAW films, ensuring you're well-prepared for whatever Jigsaw has in store next.
Warning: This article contains major spoilers for all nine SAW films. If you haven't seen them and don't want to know the twists, turns, and traps, turn back now!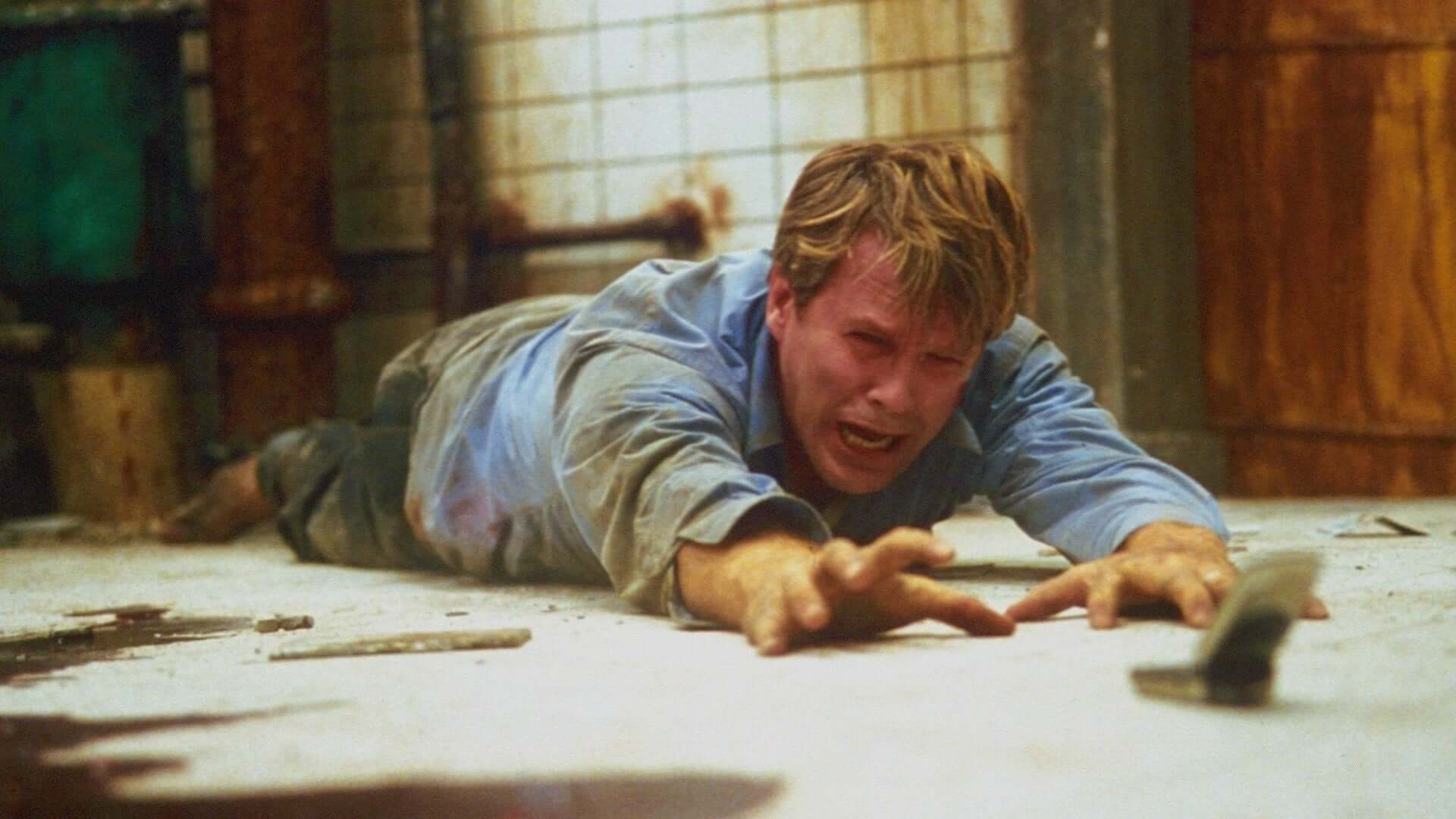 SAW (2004)
Where it all began.
Dr. Lawrence Gordon (Cary Elwes) and photographer Adam (Leigh Whannell) are chained in a grimy bathroom, their only companion a seemingly dead body holding a tape recorder and a gun. As they unravel the mystery of their predicament, they discover they're pawns in a sadistic game by the enigmatic Jigsaw; John Kramer (Tobin Bell).
Who is Jigsaw? John Kramer. (Amanda Young is also revealed as an accomplice in SAW II)
Twist: John Kramer is alive and was pretending to be a corpse in the room the whole time.
Top Trap: The Reverse Bear Trap stands out. This device is clamped onto Amanda Young's head, set to rip her jaw open unless she retrieves the key from her cellmate's stomach.
Significance: The film that introduced the world to Jigsaw's twisted ideology.
SAW II (2005)
Desperation in a poisoned house.
Detective Eric Matthews (Donnie Wahlberg) captures Jigsaw, but the game is far from over. Watching on CCTV from Jigsaw's lair, Matthews witnesses a remote house where a group of individuals, including Matthews' son, are trapped, breathing in deadly nerve gas. As they navigate a series of brutal traps, Matthews confronts Jigsaw, leading to a shocking standoff and revelations about Jigsaw's apprentice.
Who is Jigsaw? John Kramer, with Amanda Young (Shawnee Smith) as his accomplice.
Twist: The video was not a live feed. The events in the house took place before Matthews' confrontation with Jigsaw and had already concluded, and Amanda is now Jigsaw's apprentice.
Top Trap: The Nerve Gas House is particularly harrowing. Victims must find antidotes hidden in deadly traps to survive the toxic gas. One notable trap involves a pit filled with used syringes.
Significance: The sequel delves deeper into Jigsaw's philosophy, revealing more layers to his twisted games.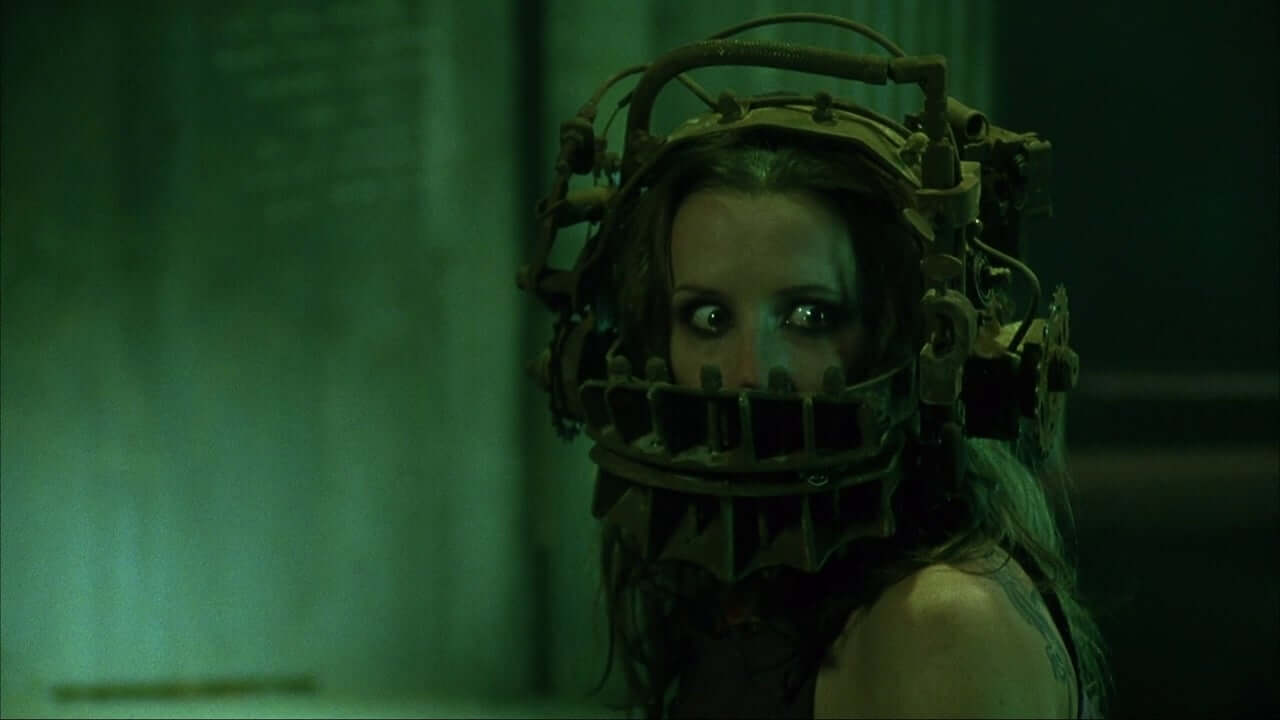 SAW III (2006)
Tests of forgiveness and loyalty.
Jeff (Angus Macfadyen), a grieving father consumed by anger and the desire for vengeance after the tragic death of his young son in a hit-and-run, is thrust into a series of tests centered on forgiveness. Parallelly, Dr. Lynn Denlon (Bahar Soomekh) is kidnapped and forced into a perilous situation: keep the dying John Kramer alive long enough for Jeff to complete his tests. As Jeff confronts the people he holds responsible for his pain, he ultimately faces a devastating choice when he discovers that the woman tasked with keeping Jigsaw alive, Dr. Denlon, is his own wife.
Who is Jigsaw? John Kramer, with Amanda Young assisting.
Twist: John Kramer tests Amanda's loyalty to his philosophy, but when she fails, it results in a fatal showdown between her and Jeff, culminating in both her and John's deaths.
Top Trap: The Shotgun Collar on Dr. Lynn Denlon is especially tense. It's set to detonate if John Kramer's heart rate flatlines, ensuring she keeps him alive during Jeff's tests.
Significance: The emotional depth of the characters is explored, culminating in a tragic end for the original Jigsaw and his apprentice.
SAW IV (2007)
Parallel paths to doom.
SWAT Commander Rigg (Lyriq Bent) is obsessed with saving everyone, a trait Jigsaw exploits in a new game. As Rigg races against time, facing moral dilemmas and brutal traps, the story also delves into John Kramer's tragic past, revealing the events that transformed him into the notorious Jigsaw, one being the death of his unborn child. The story introduces Detective Mark Hoffman (Costas Mandylor), who plays a pivotal role in the unfolding Jigsaw legacy.
Who is Jigsaw? John Kramer (posthumously). Detective Mark Hoffman emerges as another apprentice.
Twist: The events of SAW III and IV occur simultaneously, with Hoffman's role in the grand scheme unveiled.
Top Trap: The Mausoleum Trap is particularly gruesome, where two men are chained by their necks and must decide how to free themselves before a winch pulls them into a deadly machine.
Significance: The narrative intricately weaves past and present, shedding light on Jigsaw's origins.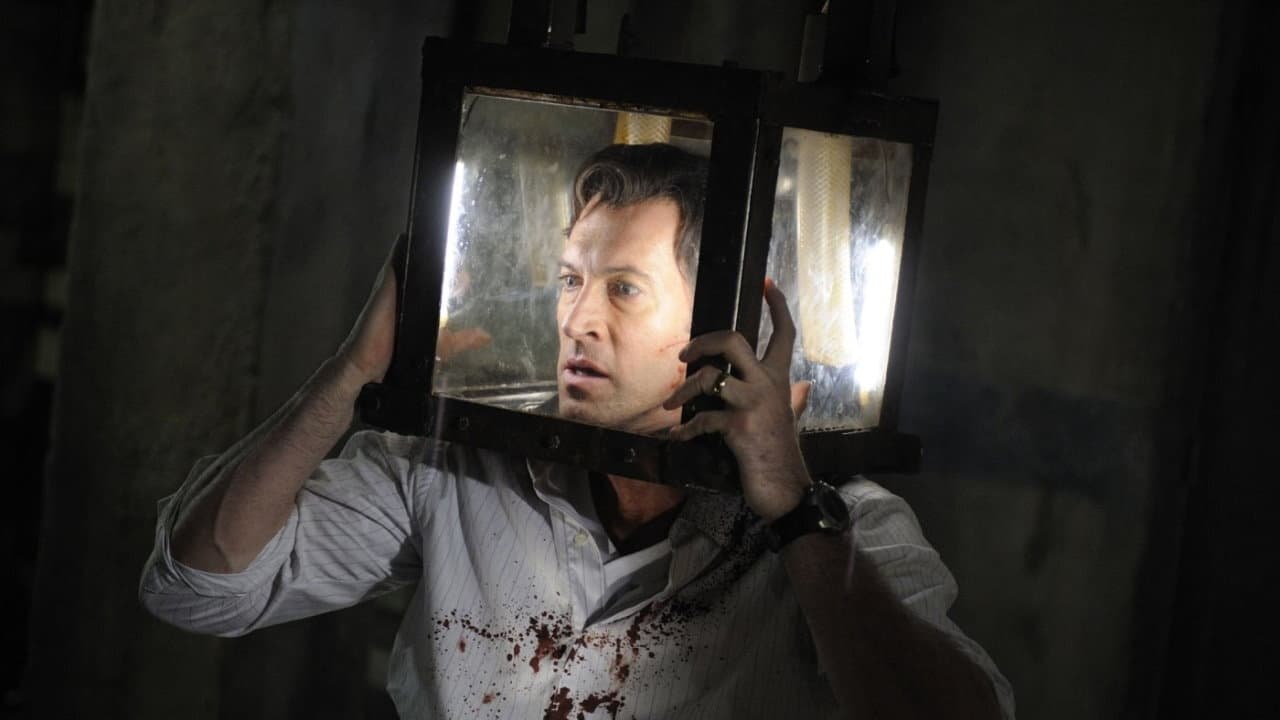 SAW V (2008)
The legacy is passed on.
As the FBI closes in on Jigsaw's accomplices, Detective Hoffman works in the shadows to continue the legacy. Meanwhile, a group of five people, all involved in a tragic building fire, find themselves in a deadly maze. As they navigate the traps, they discover they are designed to make them confront and reenact the decisions they made during the fire, where their choices led to the deaths of others.
Who is Jigsaw? Mark Hoffman, continuing John Kramer's legacy.
Twist: The traps were designed for the victims to cooperate, not compete.
Top Trap: The Shotgun Chair Trap stands out, where Agent Perez faces a deadly choice involving a key and a shotgun.
Significance: The film delves into Hoffman's rise as the new Jigsaw and the intricacies of the traps.
SAW VI (2009)
Morality in the healthcare system.
Insurance executive William Easton (Peter Outerbridge) is Jigsaw's latest pawn, forced to confront the ramifications of his company's policies (like denying John Kramer). Special Agent Strahm inches closer to exposing Mark Hoffman as an accomplice. The film reveals Jill Tuck's (Jigsaw's Ex-wife) involvement in manipulating Hoffman, setting up her own plans for revenge. The climax is a tense showdown where Jill's scheme to expose Hoffman reaches a shocking and *almost* deadly conclusion. (spoiler: it's another reverse bear trap.)
Who is Jigsaw? Mark Hoffman, executing another of John Kramer's plans.
Twist: The family deciding William's fate is directly affected by his policies.
Top Trap: The Shotgun Carousel is especially harrowing. William must choose which of his employees live or die as they rotate on a deadly carousel.
Significance: Introduces a societal critique, adding depth to Jigsaw's games.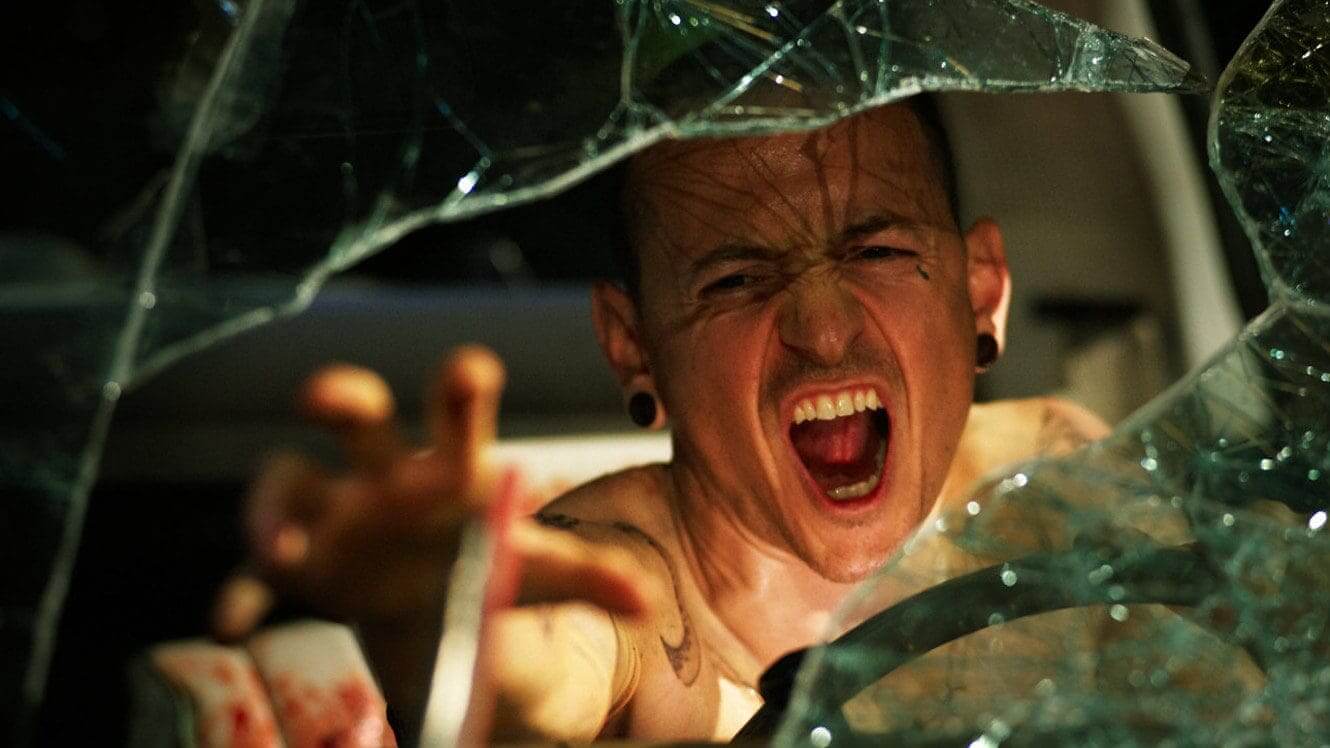 SAW 3D: The Final Chapter (2010)
The end… or so we thought.
Bobby Dagen (Sean Patrick Flanery), a self-help guru who falsely claims to be a Jigsaw survivor, is thrust into a real game. As he confronts the consequences of his deceit, the police close in on Hoffman, leading to a climactic confrontation and the revelation of a long-hidden ally of Jigsaw.
Who is Jigsaw? Mark Hoffman, with a twist revealing Dr. Lawrence Gordon (from the first film) as an ally to John Kramer.
Twist: Dr. Gordon has been aiding Jigsaw from the shadows.
Top Trap: The Horsepower Trap stands out, where multiple victims are placed in a garage setting, with their fates tied to a car's mechanics. One of them is the late Linkin Park vocalist, Chester Bennington.
Significance: Ties up loose ends and brings the series full circle.
Jigsaw (2017)
The games are reborn.
A decade after Jigsaw's death, a new series of murders bearing his signature emerge. A police detective named Halloran (Callum Keith Rennie) suspects a medical examiner named Logan (Matt Passmore), and Jigsaw fan-girl Eleanor Bonneville (Hannah Emily Anderson) as perpetrators of the new game. In a final twist, Logan is revealed to be the new Jigsaw, having survived his own test 10 years prior to become Jigsaw's first-ever apprentice, before he kills Halloran.
Who is Jigsaw? Logan Nelson, a new disciple.
Twist: The barn game is a re-creation of a trap Jigsaw developed a decade earlier, predating many of the known games.
Top Trap: The Cycle Trap is particularly memorable, where a victim is hung by his leg and drawn towards a set of spinning saw blades.
Significance: Revives the series, introducing new dynamics and characters.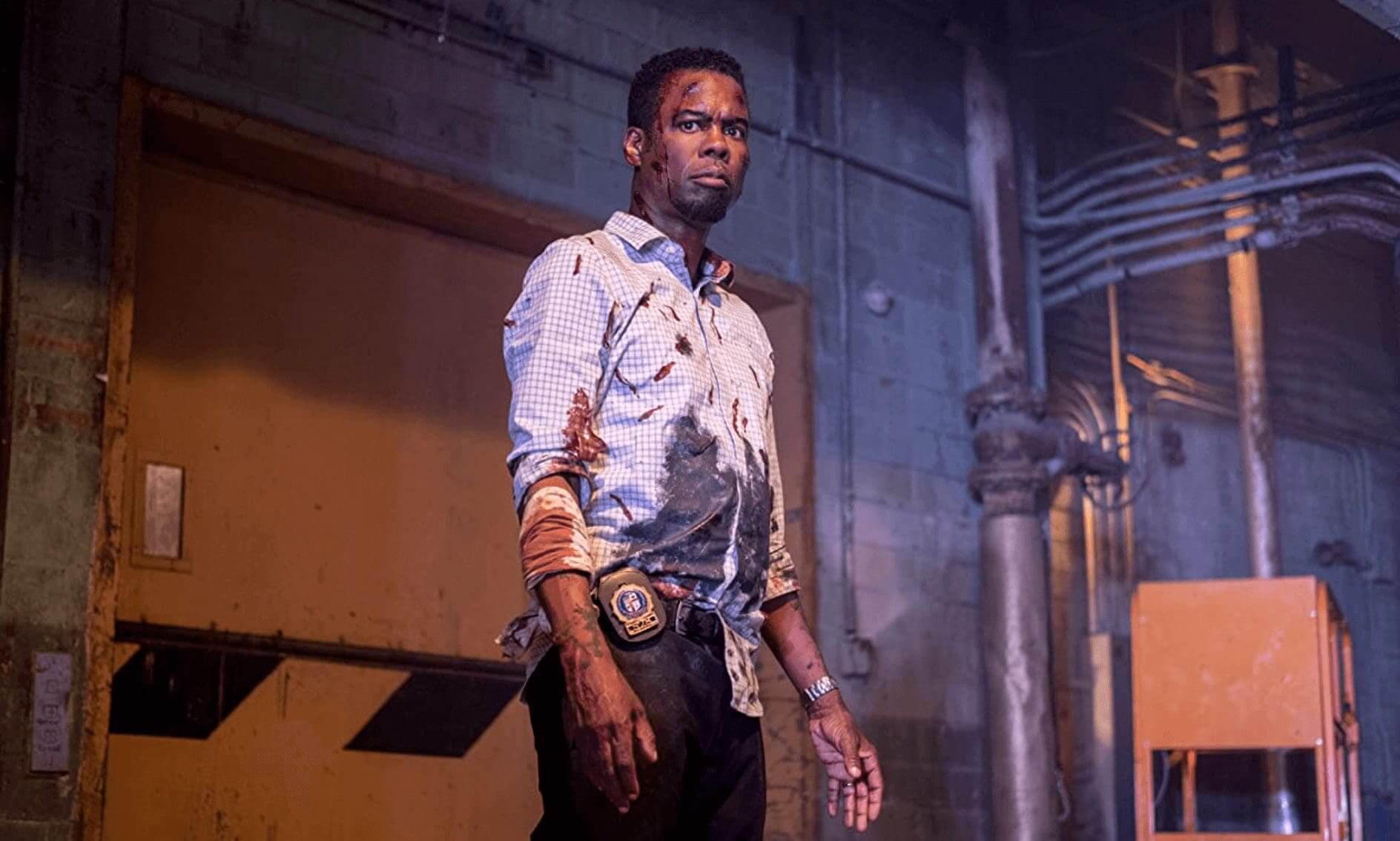 Spiral: From the Book of Saw (2021)
A fresh spin on a classic tale.
Detective Zeke Banks (Chris Rock) and his rookie partner William Schenk (Max Minghella) delve into a series of murders targeting corrupt cops. The methods echo Jigsaw's, but with a fresh twist, leading to a shocking revelation; Schenk was the copycat all along, avenging the death of his father by a police officer (Zeke's former partner), who was protected by the system.
Who is Jigsaw? Rookie Detective William Schenk.
Twist: The new Jigsaw is closer to the investigation than anyone realized. The call was coming from inside the house!
Top Trap: A victim, (In this case Marcus Banks, Zeke's father) is suspended by shackles with IV drips slowly draining his blood. To save him, someone needs to shoot a target above, but if cops unlock the door, it raises the victim and readies a shotgun to fire, making it seem like he's going to shoot them.
Significance: A spin-off not directly connected to the original storyline that rejuvenates the series with a fresh perspective.
SAW X (2023)
The next chapter unfolds.
Set not long after the harrowing events of the original SAW (putting this film's timeline in between Saw and Saw II), John Kramer finds himself in Mexico, lured by the promise of a miraculous cancer treatment. But when he uncovers a scam preying on the desperate, the infamous Jigsaw and his trusty sidekick Amanda decide it's game time for these fraudsters, setting the stage for some of his most chilling traps yet.
As the intricate web of the SAW franchise continues to unfold with SAW X, one thing remains clear: Jigsaw's legacy is far from over. This horror phenomenon, with its blend of psychological terror and (yucky) physical torment, has left audiences both horrified and captivated for nearly two decades. Hopefully, this Saw Movie Guide sets you up for success as you embark into the future of the series, knowing all of the proteges, apprentices, and wrongdoers of John Kramer.
And, if we've learned anything over these past twenty years, if you don't want to end up in a reverse bear trap, be kind to thy neighbour.