There is no greater crime syndicate in cinema (or life, for that matter) than The Yakuza, which makes them the perfect villain for the comic-book adapted action crime thriller Yakuza Princess. Based on Danilo Beyruth's graphic novel Samurai Shiro, Yakuza Princess is directed by Vicente Amorim who co-wrote the film with Kimi Lee, Tubaldini Shelling, and Fernando Toste. The action-packed gangster odyssey stars pap star MASUMI, Jonathan Rhys Meyers (The Vikings), Tsuyoshi Ihara, Toshiji Takeshima, Eijiro Ozaki, and Charles Paraventi.
Set in the Japanese community of Sao Paulo, Akemi (MASUMI) has been secretly training her entire life for a fight that came knocking on her front door before she was ready. Unbeknownst to her, her entire family was gunned down 20 years ago in a brutal takeover of her father's criminal enterprise. She's been kept in the dark about the circumstances that lead to her exodus from Japan to Brazil as an infant, but Ameki learns that she is the rightful heir to the entire Yakuza crime syndicate when several killers come looking for her. By her side to defend her is a mysterious stranger (Jonathan Rhys Meyers) who woke up in a hospital with no memory of who he is or why he is in Brazil. The only clue he has to his past is a valuable katana that led him to Akemi's apartment, just in time to rescue her from certain death. Together, the two set out on a blood-splattered journey of self-discovery to find answers and a safe place to call home.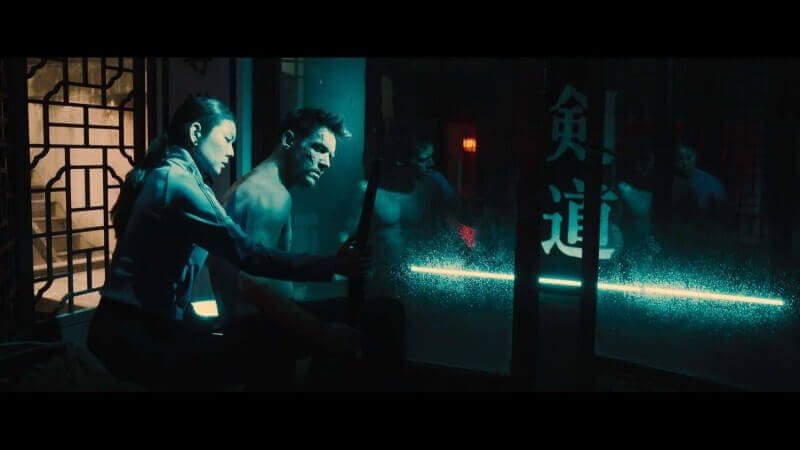 Coming from a long line of Samurai and crime films, Yakuza Princess explores the concept of honor in the modern age. As one of the big bads explains before a rooftop showdown, we no longer live in a time of honor; This is the time of death. On the flip side, Akemi's story also delves into the concept of fate and how everyone is haunted by ghosts of a past that may or may not belong to them. That's a prescient thought right now and one that you could apply to everything from global warming to genocide. Where Yakuza Princess is concerned, it's the jumping-off point for our hero's journey into a world filled with murderers, assassins, and crime bosses with a global reach.
ENJOYING THIS POST?
Nightmare on Film Street is an independent outlet. All of our articles are FREE to read and enjoy, without limits. If you're enjoying this article, consider joining our fiend club on Patreon for only a couple-a bucks a month!

The action of the film is as high-octane and inventive as you would expect from an indie martial arts film. Always on the lookout for the most interesting place to put the camera, Vicente Amorim impresses with a handful of really fun brawls. The action is broken up a little too often for the obligatory hero's journey plot points but when we're thrown in the middle of a life-or-death fight, the movie is firing on all cylinders. Keep an eye out for a camera strapped to a shelving unit that someone is kicked through, a late-night graveyard shootout, and a brilliantly photographed stairwell chase shot through the bars of an exposed cage elevator! Kudos to the cinematographer brave enough to ride on top of that elevator for the sake of the shot. It's indie filmmaking at its most dangerous best 👌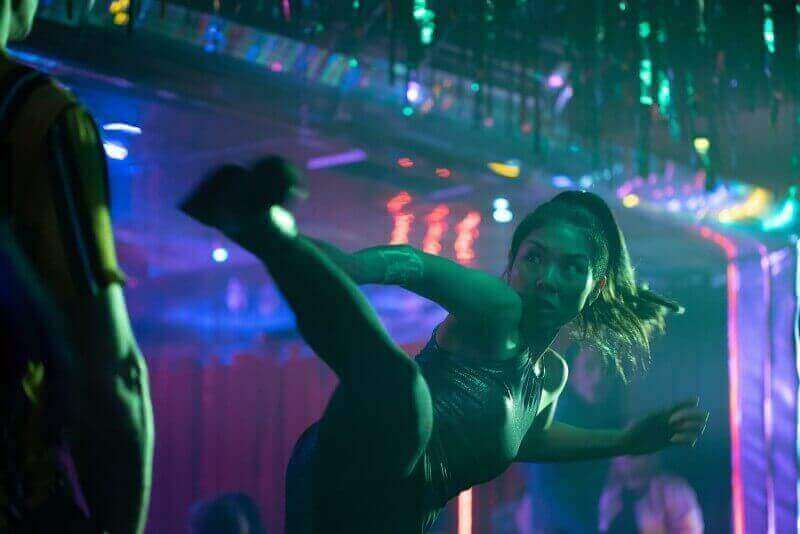 Yakuza Princess's biggest strengths lie in its fight sequences and in the performances from its villains. The yakuza assassins sent to Brazil to track her down are ruthless, violent, and oh boy does that bad guy dialogue come flying out their mouth like venomous poison. Too many trips down memory lane really hamper the pace of the film but, thankfully, you're never too far from a sword fight or a shootout. Jonathan Rhys Meyers' character is also a bit of a roadblock in the story. His amnesia adds a really interesting wrinkle in the story but (and this may just be me) and I found his placement in Akemi's life a little too convenient. Nevertheless, Yakuza Princess is an action-packed story with plenty of twists and turns, suitable for anyone who likes to see blades cut through limbs like butter.
Vicente Amorim's indie action thriller Yakuza Princess celebrated its World Premiere at the 2021 Fantasia International Film Festival and hits U.S. theatres on September 3rd from Magnet Releasing. Click HERE to follow all of our Fantasia coverage, and be sure to let us know what you would do if you discovered you were the rightful heir to a brutal crime syndicate over on Twitter, in the official Nightmare on Film Street Subreddit, and on Facebook in the Horror Movie Fiend Club!