Looking to up your Halloween horror game this October? Well, you're in luck. Welcome to the October Streaming Guide 2023! We've scoured Netflix, Shudder, Max, Paramount+, Amazon Prime, Hulu and more to curate a bone-chilling collection of horror movies, series, and specials that are dropping this October. There's enough paranormal TV to go into a couch coma, a Leprechaun marathon that'll take you at least an entire Sunday to complete, an evil sloth movie set in a sorority house if you're into that sort of thing, and tons more.
And if you're hungry for even more Halloween entertainment, don't forget to check out our essential Halloween TV Guide for 2023, where we've curated the spookiest TV marathons and chilling specials playing all through the month of October; like AMC's Fearfest and Freeform's 31 Nights of Halloween!
But if on-demand content is more your bag, here's every horror movie, series, and spooky special hitting streaming in October:
Table of Contents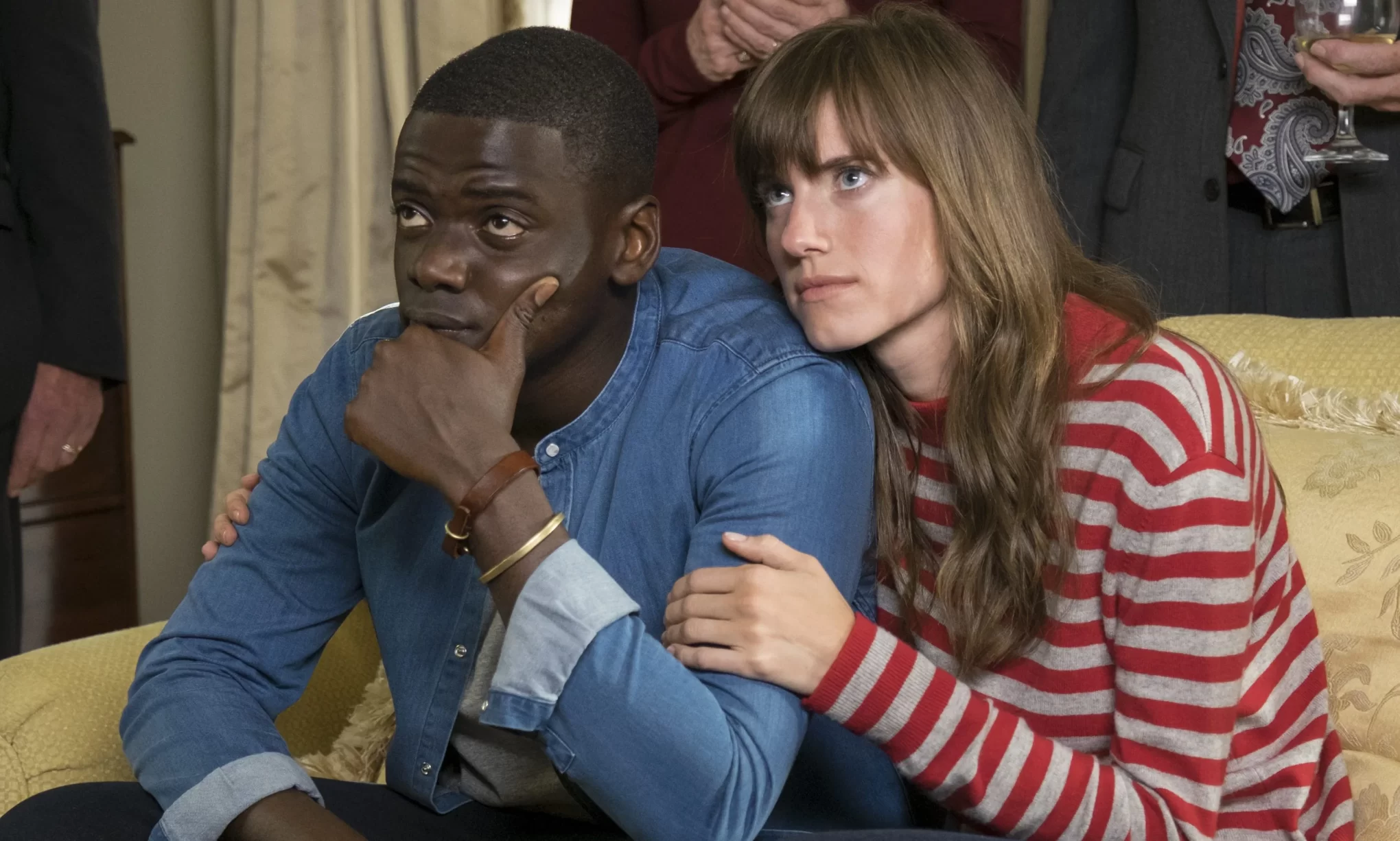 Everything Coming to Netflix in October 2023
October 1st:
Get Out (2017) – A young black photographer uncovers disturbing secrets when he visits his white girlfriend's secluded family estate.
Ma (2019) – Octavia Spencer horror about a lonely woman who befriends a group of teenagers.
The Night Logan Woke Up (Season 1) – Thirty years after a town-shattering event, old secrets resurface, reigniting suspense and fear.
Us (2019) – Horror by Jordan Peele about a family that's attacked by a set of doppelgängers on their summer vacay.
October 6th:
A Deadly Invitation (2023) – Netflix Original. In this Mexican comedy adaptation, a true crime aficionado gets entangled in her elite sister's murder, navigating a villa of upscale suspects to unveil the killer.
Ballerina (2023) – Netflix Original. In this gripping Korean action thriller, a former bodyguard embarks on a relentless quest for vengeance.
Fair Play (2023) – Netflix Original. Amidst the dog eat dog world of hedge fund management, a young couple's relationship is pushed to the edge in this tantalizing erotic thriller.
October 12th:
Deliver Us From Evil (2014) – Eric Bana stars in this horror movie based on a book. It's about a NYC police officer meeting a priest who convinces him that a case involves demonic possession.
The Fall of the House of Usher (Season 1) – Netflix Original. In the shadow of Edgar Allan Poe's legacy, two siblings clash over their father's vast business empire, blurring the lines between ambition and madness.
October 13th:
The Conference (2023) – Netflix Original. A Swedish horror movie that delves into the unsettling events surrounding a mysterious gathering.
October 15th:
Look Away (2018) – Jason Isaacs, Mira Sorvino, and India Eisley star in this intense, voyeuristic horror/thriller.
October 17th:
I Woke Up A Vampire (Season 1) – Netflix Original. On her 13th birthday, a teen's world turns upside down as she grapples with her newfound identity: she's half-human, half-vampire
The Devil on Trial (2023) – Netflix Original. Documentary on the US murder trial where the defendant claimed he was working on behalf of the devil.
October 18th:
Dark Water (Season 1) – Netflix Original. An Indian Thriller series, presented in Hindi.
October 19th:
Bodies (Limited Series) – Netflix Original. A murder unfolds across time, as four detectives from distinct eras unite to unravel the truth.
October 20th:
Creature (Limited Series) – Netflix Original. Delve into a Turkish fantasy reimagining of the timeless Frankenstein tale, set against a backdrop of historical intrigue.
Disco Inferno (2023) – Netflix Original. Horror short starring Soni Bringas. It's about a young couple who conjures up a dark presence.
Flashback (2023) – Netflix Original. Horror starring Jemma Moore and Haley Bishop. A yoga teacher's life flashes before her eyes during a deadly home invasion, sending her on a desperate race through her past to save the man she loves.
October 27th:
Sister Death (2023) – Netflix Original. Spanish horror and prequel to the movie Veronica.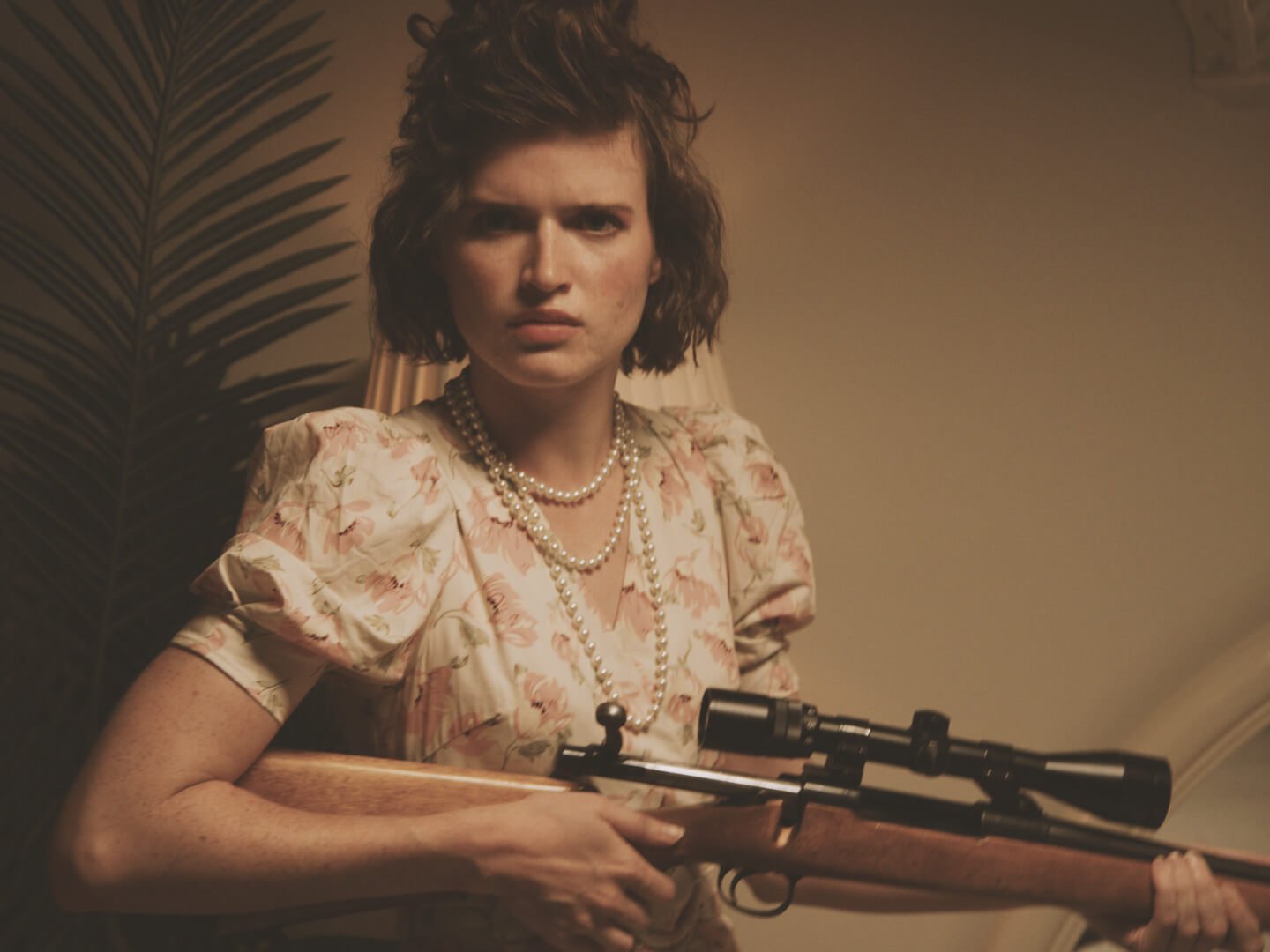 Everything Coming to Shudder in October 2023
October 6:
V/H/S/85 – The next chapter in the infamous found footage anthology, V/H/S/85 presents a haunting mixtape of unseen snuff footage, eerie newscasts, and unsettling home videos from the forgotten 80s.
October 10:
The Last Drive-In with Joe Bob Briggs: Halloween (1978) – Joe Bob celebrates the 45th anniversary of this iconic horror film.
October 13:
The Puppetman – A convicted killer claims an evil force controlled him during his murderous spree, and now his daughter suspects there's truth to his claims as those around her meet brutal ends.
Creepshow (Shudder Original Series) – A comic book comes to life in this series of horror vignettes, exploring a spectrum of terrors from the supernatural to the unexplainably eerie.
October 20:
Night of the Hunted – An unsuspecting woman becomes the target of a vengeful sniper at a remote gas station, leading her on a desperate quest to uncover the identity of her mysterious attacker and the reason behind his vendetta.
Joe Bob's Helloween – Joe Bob Briggs and co-host Darcy the Mail Girl celebrate Halloween with a demonic double-feature and a spine-chilling special guest.
October 27:
When Evil Lurks – In this rural possession thriller, two brothers encounter a demon-infected man on the verge of birthing pure evil, inadvertently unleashing hell upon their village.
October 30:
Hell House LLC Origins: The Carmichael Manor – Internet sleuths venture to the site of the notorious 1989 Carmichael family murders, uncovering long-hidden secrets and the terror that predates the events of Hell House LLC.
October 31:
Boulet Brothers' Dragula (Shudder Original Series) – The Boulet Brothers search for the next drag monster superstar in this thrilling reality competition show, promising terrifying challenges and otherworldly performances.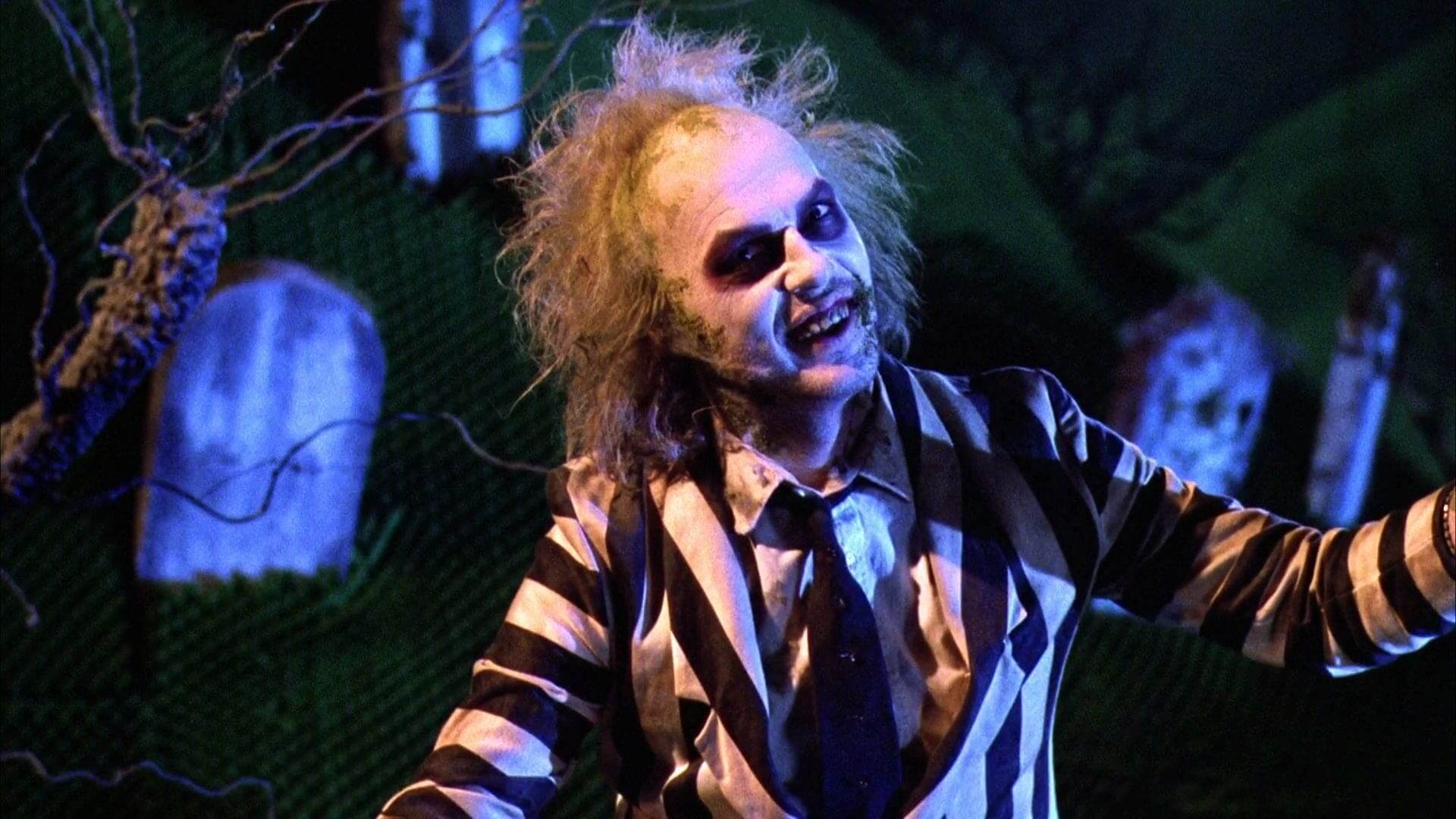 Everything Coming to HBO Max in October 2023
October 1st:
The Apparition (2012) – A couple becomes haunted by a supernatural presence after participating in a university experiment.
Beetlejuice (1988) – A recently deceased couple enlists the help of a mischievous ghost to rid their home of an obnoxious family.
Critters 3 (1991) – The carnivorous alien creatures known as Critters terrorize a new group of victims, this time in an apartment building.
The Curse of Frankenstein (1957) – Baron Victor Frankenstein creates a grotesque and murderous creature in this classic adaptation of Mary Shelley's novel.
Daphne & Velma (2018) – Before they joined the Mystery Inc. gang, Daphne and Velma team up to solve a mystery involving disappearing students at their high school.
Dark Shadows (2012) – A vampire awakens after two centuries and returns to his family estate, where he finds his descendants in decline.
Dracula A.D. 1972 (1972) – Count Dracula is resurrected in 1970s London and faces off against a group of vampire hunters.
Dracula Has Risen from the Grave (1969) – Count Dracula returns and terrorizes a small village in this Hammer Films classic.
Evil Lives Here: The Killer Speaks, Season 1 (ID) – A documentary series featuring interviews with convicted killers who share their chilling stories.
Final Destination (2000) – A group of people escape a deadly plane crash but discover that death is still coming for them in inventive and gruesome ways.
Final Destination 2 (2003) – The survivors of a highway pileup are stalked by death, and a detective tries to unravel the mystery behind it.
Final Destination 3 (2006) – A new group of people must evade death's design when they narrowly escape a roller coaster disaster.
Final Destination 5 (2011) – Survivors of a suspension bridge collapse realize that cheating death has consequences as they are pursued by an unseen force.
The Final Destination (2009) – After a premonition saves them from a deadly racecar crash, a group of friends tries to outwit death's plan.
Freddy vs. Jason (2003) – Horror icons Freddy Krueger and Jason Voorhees battle it out in a nightmarish showdown.
Freddy's Dead: The Final Nightmare (1991) – The infamous Freddy Krueger returns to torment a new generation of Elm Street teens in this installment of the "Nightmare on Elm Street" series.
Friday the 13th (2009) – A group of friends ventures to a remote cabin near Crystal Lake, unaware that a masked killer lurks in the woods.
The Haunting (1963) – A team of investigators explores a haunted mansion, unleashing supernatural forces beyond their control.
Horror of Dracula (1958) – Professor Van Helsing battles Count Dracula in this classic Hammer Films adaptation of Bram Stoker's novel.
Jack Osbourne's Night of Terror, Season 1 (Travel Channel) – Jack Osbourne explores terrifying paranormal encounters and haunted locations in this documentary series.
Leatherface: The Texas Chainsaw Massacre III (1990) – A group of travelers encounters the deranged and chainsaw-wielding Leatherface in the Texas wilderness.
The Lost Boys (1987) – A family moves to a coastal town where they become entangled with a gang of youthful vampires.
Meg 2: The Trench (2023) – In the sequel to "The Meg," a massive prehistoric shark returns to terrorize the depths of the ocean.
The Mummy (1959) – An archaeologist accidentally awakens an ancient Egyptian curse when he reads from an ancient scroll.
Pet Sematary (1989) – A family discovers a pet cemetery with the power to bring the dead back to life, with terrifying consequences.
Pet Sematary II (1992) – A teenager and his friends unwittingly unleash a new wave of horror when they use the resurrecting powers of the pet cemetery.
The Phantom of The Opera (2004) – In this adaptation of the classic tale, a disfigured composer becomes obsessed with a young opera singer.
Poltergeist (1982) – A suburban family faces malevolent spirits that haunt their home in this iconic horror film.
Scream (1996) – A masked killer terrorizes the town of Woodsboro, targeting a high school student named Sidney Prescott.
Scream 2 (1997) – Sidney Prescott returns to college, but a new series of murders begins, echoing the events of the past.
Scream 3 (2000) – Sidney Prescott faces a new threat as the Ghostface killer returns, targeting the cast of a movie based on her experiences.
Soylent Green (1973) – In a dystopian future, a detective investigates the truth behind a mysterious food source called "Soylent Green."
Species (1995) – Scientists create a human-alien hybrid, but the creature escapes, setting off a deadly hunt to stop its rampage.
Species II (1998) – Astronauts return from Mars carrying an alien virus that turns them into deadly, seductive hybrids.
Species III (2004) – A new generation of alien hybrids emerges, leading to a battle for survival between humans and the deadly creatures.
Stephen King's Cat's Eye (1985) – Three Stephen King tales are linked by a stray cat that witnesses supernatural events in this anthology film.
The Texas Chainsaw Massacre (2003) – A group of friends encounters a family of sadistic cannibals while on a road trip, leading to a night of terror.
The Texas Chainsaw Massacre: The Beginning (2006) – This prequel explores the origins of Leatherface and the horrifying events that led to his cannibalistic tendencies.
Trick 'r Treat (2009) – Interwoven tales of terror unfold on Halloween night, where traditions are meant to be followed, or dire consequences await.
Upgrade (2018) – After a tragic accident leaves him paralyzed, a man receives an experimental computer chip implant that gives him extraordinary abilities, but also a thirst for vengeance.
Warm Bodies (2013) – In a post-apocalyptic world, a zombie named R forms a unique connection with a human, triggering a chain of events that could change the fate of both their species.
October 4th:
Ghost Adventures: Devil Island, Special (Discovery Channel)
October 11th:
Ghost Adventures, Season 20C (Discovery Channel)
October 24th:
Silent House (2012) – Trapped inside her family's lakeside retreat, a young woman descends into madness.
October 26th:
The Haunted Museum, Season 2 – Paranormal artifacts take center stage, revealing the chilling stories behind them.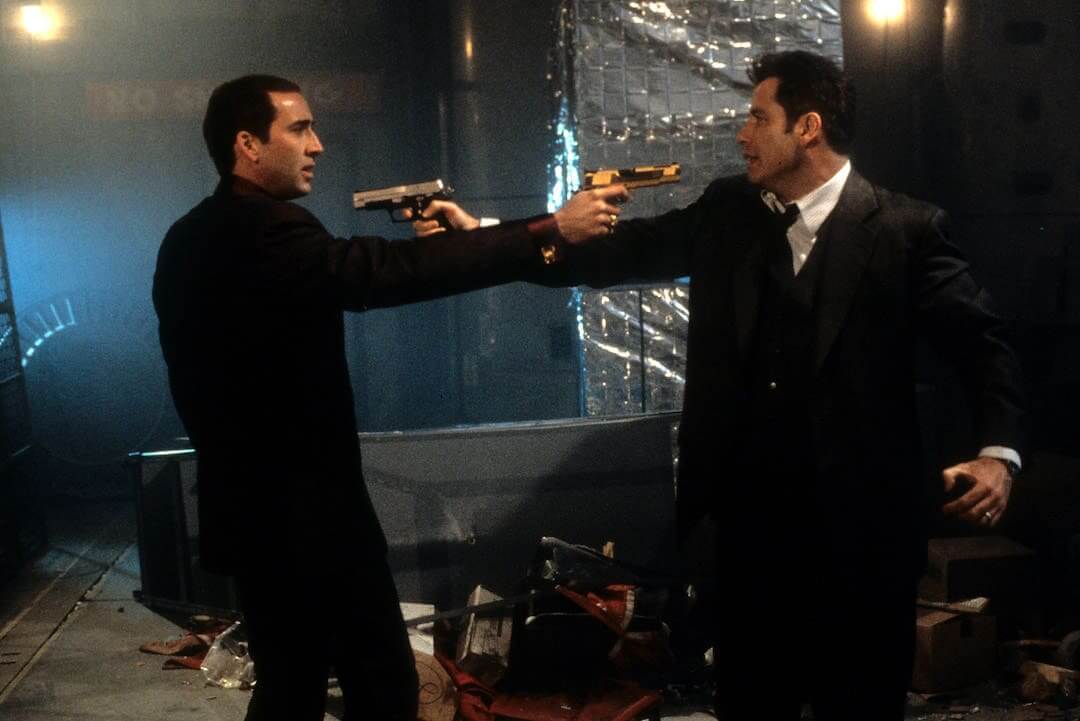 Everything Coming to Paramount+ in October 2023
note: some titles require a SHOWTIME subscription.
October 1st
An American Haunting (2005) – A family in 19th-century Tennessee is plagued by a malevolent spirit in this supernatural thriller.
Crawl (2019) – A young woman becomes trapped with her father in their flooded home during a Category 5 hurricane, only to discover they are not alone.
Deep Impact (1998) – Humanity must prepare for the impending impact of a massive comet on Earth in this disaster film.
District 9 (2009) – In a world where aliens have been segregated in a slum in South Africa, a government agent becomes infected and begins to change in unexpected ways.
Face/Off (1997) – An FBI agent and a terrorist surgically exchange faces in this action-packed thriller.
Fatal Attraction (1987) – A married man's affair takes a terrifying turn when his lover becomes increasingly obsessed and unhinged.
Firestarter (1984) – A young girl with pyrokinetic abilities becomes the target of a secret government agency.
Mary Shelley's Frankenstein (1994) – Dr. Frankenstein creates a living being from dead body parts, leading to tragic consequences.
Mulholland Drive (2001) – A mysterious car accident on Mulholland Drive sets in motion a complex and surreal chain of events in this David Lynch film.
Phantasm (1979) – A young boy investigates a series of bizarre deaths in his town, uncovering a sinister funeral home and otherworldly threats.
Sleeping with the Enemy (1991) – A woman fakes her death to escape her abusive husband but soon realizes he is determined to find her.
Suspiria (1977) – A ballet academy hides dark and supernatural secrets in this Italian horror classic.
Teeth (2007) – A young woman with a unique condition discovers she has a set of deadly teeth in a most unexpected place.
The Grudge (2004) – A curse born of rage and sorrow haunts a house, leading to a series of terrifying events.
The Host (2006) – A giant mutated creature terrorizes Seoul, and a family must rescue their kidnapped daughter from its clutches.
The Ring Two (2005) – A journalist investigates a cursed videotape that brings supernatural horror to anyone who watches it.
Train to Busan (2016) – Passengers on a train to Busan must fend off hordes of zombies in this South Korean horror thriller.
Vampire in Brooklyn (1995) – A vampire from the Caribbean seeks a mate in New York City in this horror-comedy.
What Lies Beneath (2000) – A woman suspects her house is haunted and uncovers dark secrets about her husband's past.
October 5th
Monster High 2 premiere – As they enter sophomore year at Monster High, Clawdeen Wolf, Draculaura and Frankie Stein face new students, new powers, and an even bigger threat that could not only tear their friendship apart, but could change the world forever.
October 6th
Pet Sematary: Bloodlines premiere – In 1969, a young Jud Crandall dreams of leaving his hometown of Ludlow, Maine behind, but soon discovers sinister secrets buried within.
October 11th
Are You Afraid of the Dark? (2019) (Season 3) – The classic kids' horror anthology returns for a third season, continuing to spook a new generation with eerie tales.
October 16th
Vindicta (2023) – When a city is terrorized by a sadistic serial killer, a seasoned detective and a newly recruited paramedic discover the key to stopping the bloodshed lies in unlocking the truth of their own haunted pasts.
October 18th
Homefront (2013) – A former DEA agent moves his family to a quiet town, where he soon tangles with a local meth druglord.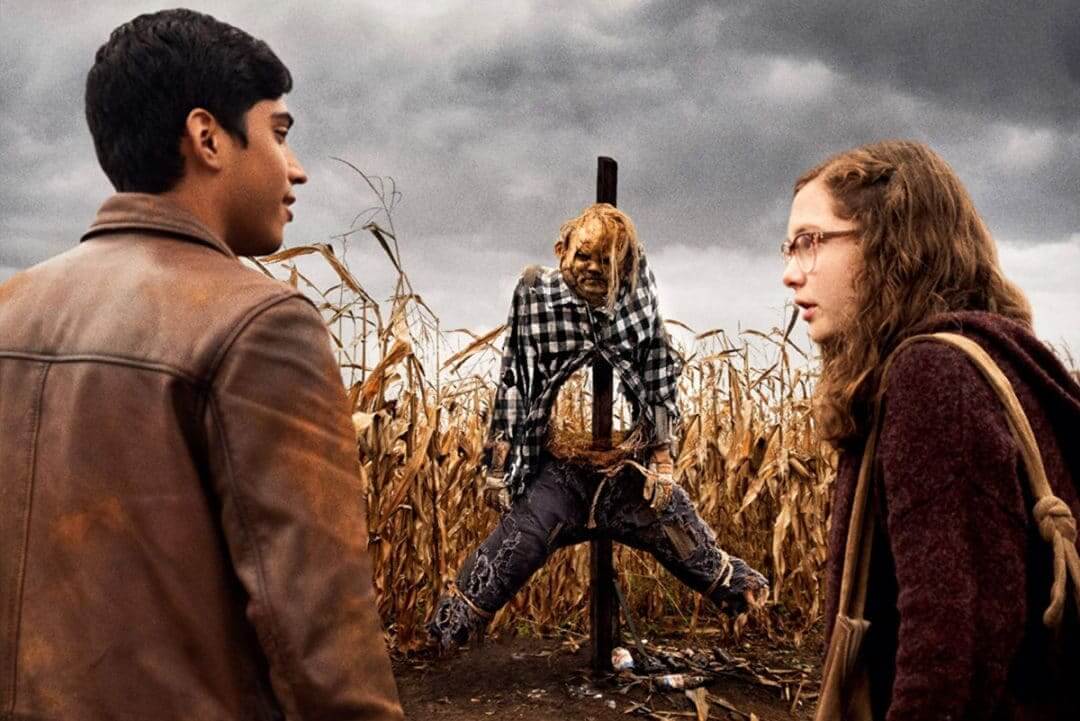 Everything Coming to Amazon Prime Video in October 2023
October 1st
Bubba Ho-Tep (2003) – An elderly Elvis Presley teams up with a black JFK in a nursing home to combat an ancient Egyptian mummy.
Crawl (2019) – A young woman and her father find themselves trapped in their flooding home during a Category 5 hurricane and must fight for their lives against alligators.
Daybreakers (2010) – In a future world overrun by vampires, a corporation works to capture and farm the remaining humans while researching a blood substitute.
Disturbing Behavior (1998) – After moving to a new town, two brothers discover that the area is a haven for rebellious teenagers who are turning into clean-cut, well-behaved youths.
Scary Stories to Tell in the Dark (2019) – A group of teens must solve the mystery surrounding a wave of spectacularly horrific deaths in their small town.
Scooby-Doo (2002) – The Mystery Inc. team reunites to solve the mystery of Spooky Island, a theme park with a dark secret.
Scooby-Doo 2: Monsters Unleashed (2004) – The gang faces a new villain who is bringing their past enemies to life.
Godzilla vs. Kong (2021) – The two titans, Godzilla and King Kong, face off in an epic battle for supremacy.
October 3rd
Make Me Scream (2023) – Amazon Prime Original Special. Celebrity teams embark on a game where they must face a series of bone-chilling scare zones while trying NOT to scream.
October 6th
Totally Killer (2023) – Kiernan Shipka stars as a teen who travels back in time to 1987 to stop a murderous rampage.
October 10th
Renfield (2023) – Renfield, Dracula's henchman, longs for a life away from the Count, his various demands, and all of the bloodshed that comes with them.
October 25th
Studio 666 (2022) – Members of the rock band Foo Fighters move into an Encino mansion steeped in grisly rock 'n' roll history to record their much anticipated 10th album.
October 27th
The Girl Who Killed Her Parents – The Confession (2023)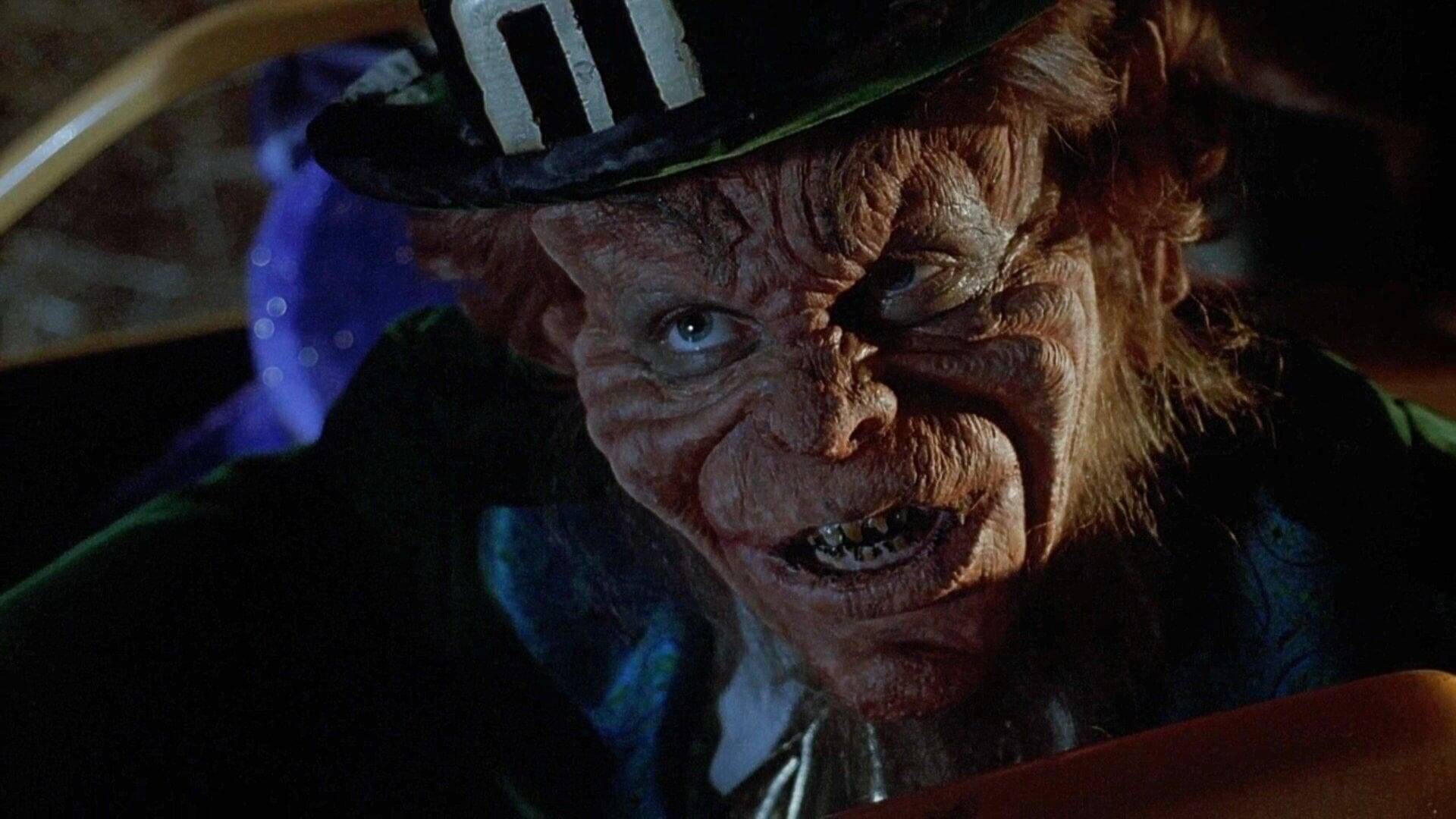 Everything Coming to Hulu in October 2023
October 1
Daybreakers (2010) – A future where a plague has turned most of the human race into vampires.
Dark Shadows (2012) – A vampire awakens after two centuries to find the world changed and his family in ruins.
Devil's Due (2014) – A newlywed couple experiences an ancient curse on their honeymoon.
Exorcism Of Emily Rose (2005) – A lawyer takes on a negligent homicide case involving a priest who performed an exorcism.
Exorcist: The Beginning (2004) – The prequel to the 1973 film about the origins of the malevolent spirit.
Godzilla 2000 (2000) – Godzilla saves Tokyo from a flying saucer that transforms into the beast Orga.
Godzilla: Final Wars (2005) – Godzilla battles an onslaught of monsters.
Godzilla (1998) – A giant reptilian monster surfaces, leaving destruction in its wake.
Interview With the Vampire (1994) – A vampire tells his epic life story of love, betrayal, and bloodthirst.
It (Stephen King's) (1990) – A group of kids is terrorized by a monster that can take the shape of their fears.
Leprechaun series (1993-2019) – A series of horror comedies featuring a malevolent leprechaun.
Nightmare Alley (2021) – A corrupt con-man teams up with a female psychiatrist to trick people.
Stoker (2011) – After the death of her father, a young woman is drawn to her mysterious uncle.
It Chapter Two (2019) – The Losers Club returns to Derry to face Pennywise once again.
Doctor Sleep (2019) – The sequel to "The Shining," following a now-adult Dan Torrance.
Underwater (2020) – A group of researchers must navigate their way to safety after an earthquake devastates their underwater drilling station.
October 2
Fright Krewe: Complete Season 1 (Hulu Original)
America's Psychic Challenge: Complete Season 1
American Haunting: Complete Season 1
American Ripper
Amish Witches
Butchers of the Bayou: Complete Season 1
Casanova Killers: Complete Season 1
Celebrity Ghost Stories (2009): Complete Season 2
Cursed: The Bell Witch: Complete Season 1
Dead Again: Complete Season 1
The Haunting Of. . . Complete Seasons 2-4
Killer Kids: Complete Season 1
Killer Teens: Complete Season 1
Murder on Maple Drive: Special Premiere
My Haunted House: Complete Seasons 1-2
Paranormal Cops: Complete Season 1
Psychic Kids: Complete Season 1
The Unexplained: Complete Season 1
Zombie House Flipping: Complete Season 2
October 12
Monster Inside: America's Most Extreme Haunted House: Documentary Premiere (Hulu Original) – A documentary exploring an extreme haunted house attraction.
Paranormal State: Complete Season 1
October 13
Goosebumps: Series Premiere (Disney+ and Hulu)
October 15
Hobo With A Shotgun (2011) – A homeless vigilante with a shotgun fights crime in a violent city.
Slotherhouse (2023) – A college comedy-horror where adopting an adorable sloth as a sorority mascot takes a sinister turn as sisters disappear, and the sloth becomes a suspect.
October 20
Cobweb (2023) – An 8-year-old discovers a horrifying supernatural entity in his home.
October 26
FX's American Horror Stories: Four-Episode Huluween Event (FX Productions) – New tales of terror in this anthology series.

As we step into October, get ready for a spine-tingling ride through some of the spookiest movies, series, and specials streaming platforms have to offer. From classic scares to modern chills, there's a variety of thrilling experiences waiting for you this month. So, dim the lights, grab your favorite snacks, and let the streaming thrills begin. It's the perfect way to get into the Halloween spirit and enjoy some heart-pounding entertainment!
What are you bingeing this Halloween season? Let us know over in the Nightmare on Film Street Discord!