Some say the Halloween season begins with the turning of the leaves or that first brisk morning. Well, not for this guy. Not anymore, at least. The first whiff of that sweet sweet smell of artificial fog – that's when spooky season rises from the grave.
Yours truly was fortunate enough to embark on his first trip to Universal Orlando's Halloween Horror Nights, and let me tell you, decades of anticipation were rewarded handsomely. Having returned, I'm ready to report my findings. Let's rank the 10 houses of Halloween Horror Nights 2022!
10. Fiesta de Chupacabras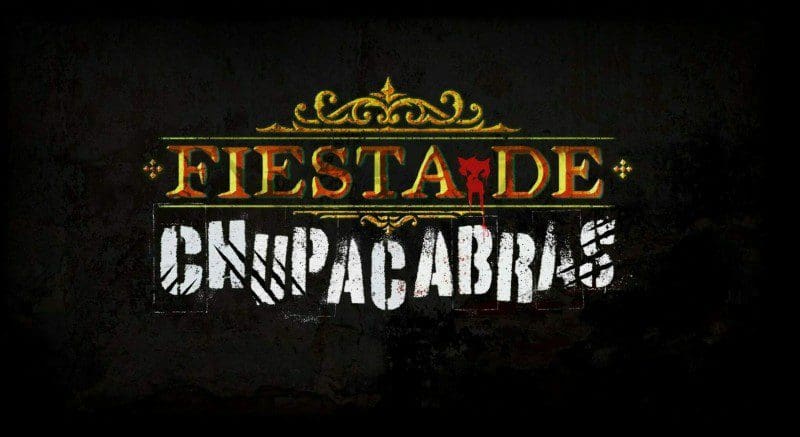 "Visit a Latin American village where the legend of the creature Chupacabras is celebrated with a colorful fiesta. And the streets are lined with the crimson blood of tourists like you and your amigos."
The only house dedicated to a cryptid (MOAR please), Fiesta de Chupacabras packs a double punch of human sacrifice and some real hellish creature design. Set to the jarring tune of firecrackers amidst a village celebration, artistic festival masks and machetes quickly pair together to make everyone feel uncomfortable.
If you can get past the human danger, you likely won't escape the freakin' giant devil dogs that spring from every corner. Even though we're dealing with mythical demon creatures, the uncomfortableness and claustrophobia of finding yourself trapped within a human sacrifice festival to a deity that resembles actual living animals is very real.
9. Bugs: Eaten Alive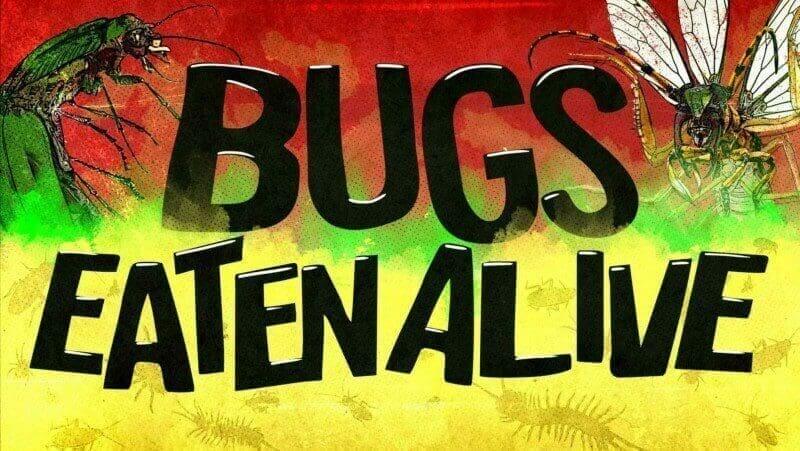 "While touring a 1950s home of the future, you'll be surrounded by the slime of bugs everywhere as hordes of many-legged terrors descend upon you and your scream squad. You'll be dropping like flies."
The only house on the tour that took some convincing to get everyone else in my group to go! The concept of a maze full of man-eating bugs could've made for the most horrific maze in the park, but all is not what it seems. A charming jab at 1950's capitalism, it's the air conditioner-like bug exterminators that play the real villain.
Don't get me wrong, there are mutant bugs and bug/human hybrids e-v-e-r-y-w-h-e-r-e, but they're somehow much less gross than you'd imagine. It's no coincidence the theme is set in the 1950s. Fans of those black and white, "big bug" horror movies of lore will get a real kick out of this one.
8. The Horrors of Blumhouse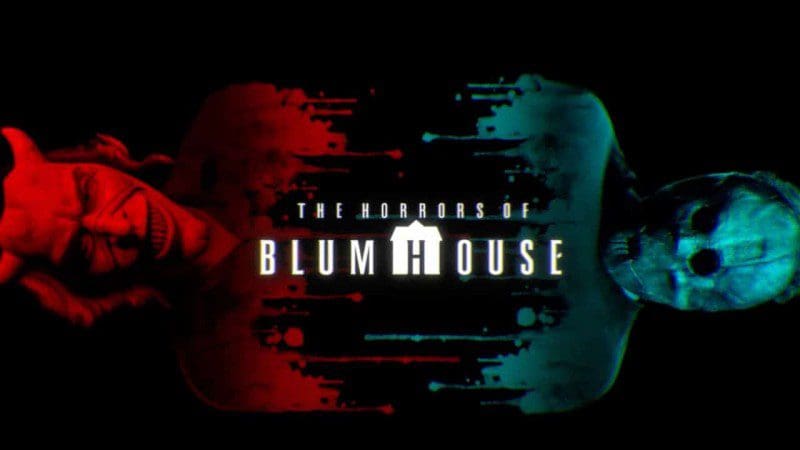 "Get ready for a bloodcurdling new double feature of Blumhouse horror as your scream squad faces a ruthless serial killer in Freaky and an evil kidnapper in the relentlessly terrifying The Black Phone."
A winding queue through all those sick, souped-up rides of Fast and Furious: Supercharged will land you square at the beginning of Freaky. Those who dare then walk through the 2020 Blumhouse feature from murderous beginning to end. In a literal clean break between movies, you then enter the dreary world of The Grabber and The Black Phone.
Houses like The Horrors of Blumhouse pay off immensely if you have already seen the films, as the attention to detail is second to none. You quite literally enter the world of each film, though if I had to choose, I'd tip my hat to The Black Phone half. And hey, even if you haven't seen either movie, you're still going to scream.
7. Descendants of Destruction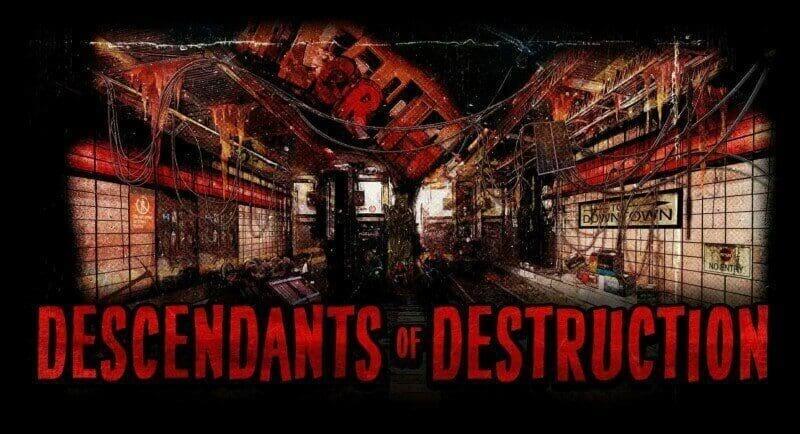 "Careful not to leave any of your scream squad behind as you descend the subway tunnels of a deserted New York. Lurking in the dark are hungry mutants looking to feast on the last remnants of humanity."
I feel guilty for not ranking this one higher, as the original theming on Descendants of Destruction is incredible. Subways are already horrifying enough, but the devolution into the post-apocalyptic scene of abandoned stations and trashed train cars makes for some really stunning visuals- some of the best at HHN.
The mutants around every corner set a scene that I can best describe as "If Guillermo del Toro Directed Mad Max". Coincidentally, one of the two houses I was regrettably unable to brave twice, this one deserves multiple walk-throughs just to catch everything you missed the first time.
6. Hellblock Horror
"Enter a prison whose savage inmates are monstrous creatures. If they break free from their cells, it's a death sentence for everyone."
A jail riot full of mutant prisoners! Another tally for the legitimately scary houses, Hellblock Horror showcases what unique ways monstrous inmates choose to absolutely wReCk their captors. The guards really get the shaft in this maze, depicted by some real gnarly practical effects and animatronics that Spirit Halloween wouldn't dare display.
The setting of a ravaged prison block proves highly effective, providing an environment equal parts impressively creepy and mentally unsettling. Flashing warning lights and sirens warning you to GTFO create just enough of a distraction for the scare actors to really do their thing.
5. Universal Monsters: Legends Collide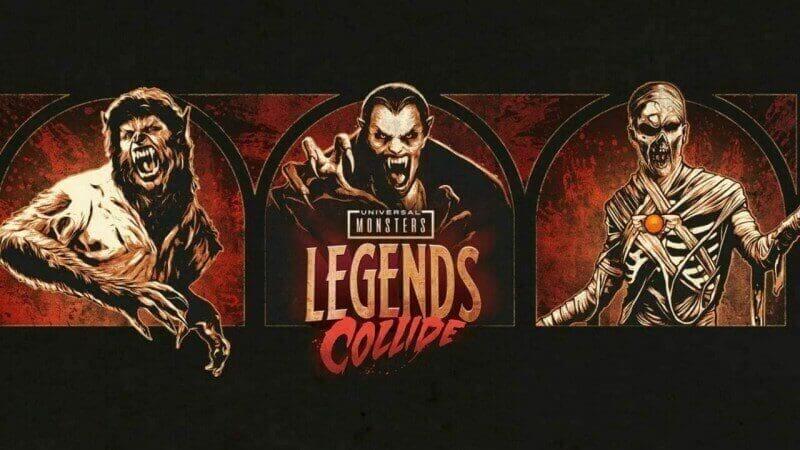 "If you thought one Universal Monster was scary, how about three? Summon your scream squad, 'cause you're about to get caught between The Wolf Man, Dracula and The Mummy, together for the first time."
Three of the greatest Universal Monsters come together in one house. As the story goes, The Wolfman goes searching for the "Amulet of Ra" relic in hopes it can cure him. It's in the ancient tombs where he meets face-to-face with Dracula and The Mummy, who also pursue it but with the intent to rule mankind. The monster designs are fantastically frightening here, in particularly The Mummy.
This maze winds through the ancient Egyptian tombs themed absolutely gorgeously with statues, relics, and no shortage of skeletons and mummies. Even the aroma takes a break from fog machine juice to match the theming, as you enter the house to unique smells of spices/preserves. An added bonus for return guests, the "winner" changes each night.
4. Spirits of the Coven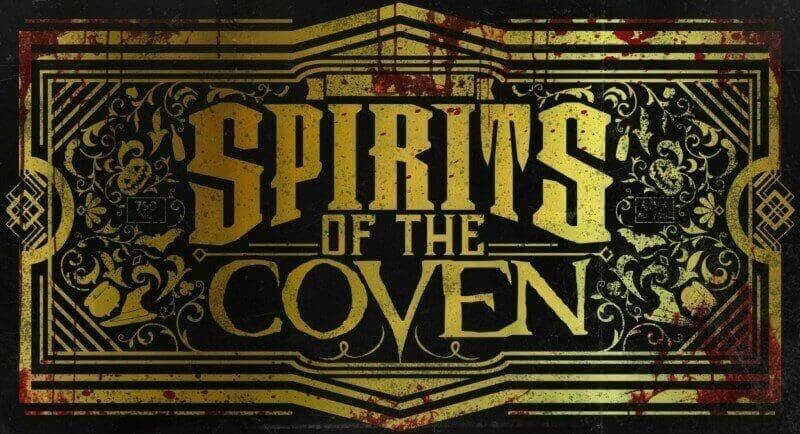 "A coven of beautiful flapper witches will lure you into their 1920s speakeasy, reveal their haggish true form and turn your scream squad into a witch's brew. They'll be cackling; you'll be screaming."
The synopsis of Spirits of the Coven may be my favorite throughout all of HHN. Replicating a 1920's speakeasy is fascinating in any context, but placing it in a butcher shop and flawlessly mixing a witch's coven into the scene is pure brilliance. Guests walk from angry bartenders and beautiful flapper dancers into pure witchcraft debauchery in all of its gruesome glory.
Spirit of the Coven exemplifies the level of artistry and creativity behind Halloween Horror Nights that cements its legacy as a must-see spectacle. This one will leave your head spinning as if it was plopped onto a casino roulette wheel. Why'd I say that?..
3. The Weeknd: After Hours Nightmare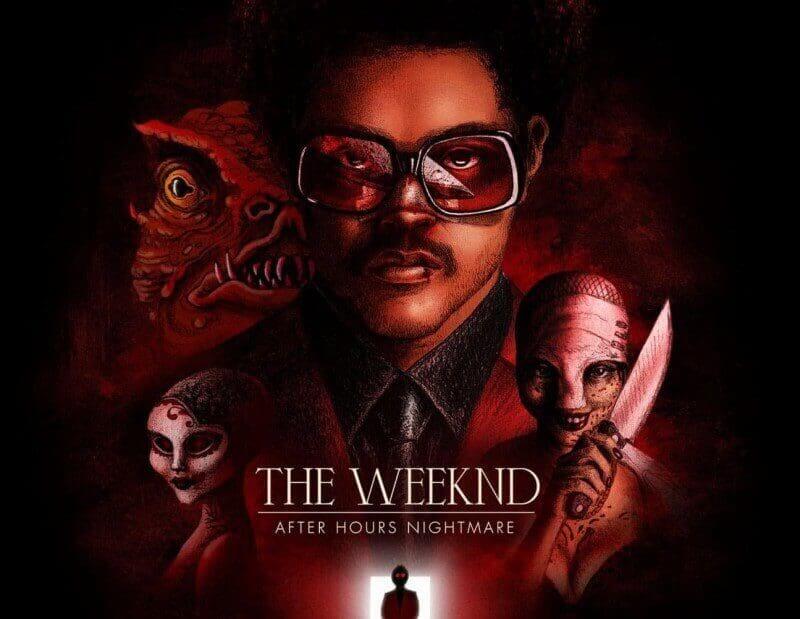 "You love his music, but can you survive his mind? The Weeknd is about to stalk your squad through this haunted house, a surreal living nightmare from his After Hours videos. His nightmare is now yours."
I was positive this entire house would be a replica of the maze The Weeknd stumbled through during the Super Bowl halftime show, with Blinding Lights blaring. Although this DOES HAPPEN, it's but a small hallway through an extremely impressive original maze. Plastic surgery gone awry, nightclubs from hell, and the most hideous bathroom you've ever seen this side of Walmart are just some of the scenes you'll encounter.
The costume designs of the scare actors are pure nightmare fuel, a fitting attribute for the house I award the scariest of the 2022 HHN lineup. You almost start to feel bad for The Weeknd once you sit down and tally all the sh*t he has to go through in this maze. It's a rough scene.
2. Halloween
"Silent. Merciless. Relentless. There's nobody like Michael Myers. And if your scream squad is ready, this year, you can gather together and face the terror of Halloween from the very beginning."
Halloween handily earns the crown as the best house based on existing works at HHN 2022. A walkthrough of John Carpenter's 1978 film from start to finish, no detail was ignored as guests enter the Halloween world scene by scene. As a fan of the franchise, the level of immersion I walked into may be second to none. Namely, credit to Universal is due for ponying up for quality replicas of the infamous mask, a crucial attribute that could've went sideways fast (we've all had a good laugh at Party City Michael).
Maze goers encounter The Shape in all of the legendary moments, whether it be the Myers' house itself or the bedsheets behind Laurie's bedroom window. Though the progression is predictable for those who have seen the movie, the last room of the house is a real holy shit! scene I'll never forget.
(An extra round of applause to whoever placed the photo of Debra Hill on the mirror in Judith's bedroom.)
1. Dead Man's Pier: Winter's Wake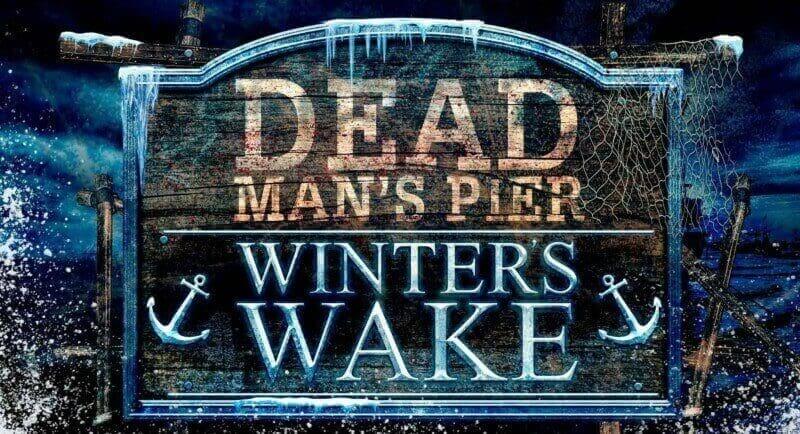 "In a New England fishing village, undead fishermen emerge from the waves to seek their revenge. You and your scream squad may have escaped their hooks in the scare zone. Now they'll reel you in and drag you under."
The house design and theming of Dead Man's Pier: Winter's Wake deserves a trip to Halloween Horror Nights all by itself. The first thing guests will notice is the temperature, which had to be cranked down into the low 50's to fit the cold Northeast theme. Once adjusted to the cold, pick your jaw off the floor as you step into an entire New England fishing village packed inside a soundstage. Filled with wooden shanties and rickety ships, every step through this maze delivers mind-blowing scenery.
The astounding artistry isn't the only top prize earner though, as the costume design also takes home the gold. Humans with fish heads (reverse mermen?), fishermen hanging by giant hooks and nooses, and (by far the best costume of HHN this year) old-time deep sea diving suits equipped with glowing helmets, shock you around every dark corner. This was decidedly the most awe-inspiring and creatively impressive of the original themes, and from what I've read, one of the greatest houses ever at HHN..
Are you embarking on a pilgrimage down to Halloween Horror Nights? Which house are you most excited to see? / Which house was your favorite? Let us know on Twitter, Reddit, Facebook, and in the official Nightmare on Film Street Discord. Not a social media fan? Get more horror delivered straight to your inbox by joining the Neighbourhood Watch Newsletter.
And don't forget to enter the #31DayHorrorChallenge giveaway HERE.