A few years ago it was announced that Tom Gormican and Kevin Etten had written a screenplay about Nicolas Cage playing himself. The film, it was reported, would follow the fictional Nicolas Cage desperately chasing his return to success, only to find himself in over his head. It sounded too good to be true and yet here we are in 2022 and the World Premiere of The Unbearable Weight of Massive Talent at the 2022 SXSW Film Festival. 
Over the last decade, Mr. Cage has appeared in over 40 feature films, carving himself a pretty terrific comeback via mostly smaller, independent films where he's allowed to do whatever the hell he wants. And it's largely been working. Films like Pig (2021), Mandy (2018), and Color Out of Space (2019) being only a small sampling of his recent, celebrated work. 
"…

a miracle of a film that needs to be seen to be believed."
In that same time, his legendary status has also grown as a meme celebrity. There are sequin pillows, toys, fan art, shirts, rugs, and bikinis with his face on them available for sale right now. He was famously married to Lisa Marie Presley, went bankrupt, and lived for a time in The LaLaurie Mansion, one of New Orleans' most haunted locations. Yeah, he's quite the icon. And all of that history is important going into The Unbearable Weight of Massive Talent-the ultimate salute to Nicolas Cage.
In the film, Nic Cage plays Nic Cage, a successful actor who finds himself failing as a father and unable to reach the status of "Hollywood Movie Star". We first meet Cage as he's desperately begging for a role in the new David Gordon Green film. He's non-stop focused on his career and his family is tired of being set aside as he chases his artistic successes. He's also broke and being evicted from the hotel he's been staying at. Fortunately (and conveniently) for Mr. Cage, he's offered the role of a lifetime. Fly to Spain and hang out with a wealthy superfan for a cool $1 million dollar. What's the worst that can happen? 
ENJOYING THIS POST?
Nightmare on Film Street is an independent outlet. All of our articles are FREE to read and enjoy, without limits. If you're enjoying this article, consider joining our fiend club for only a couple-a bucks a month!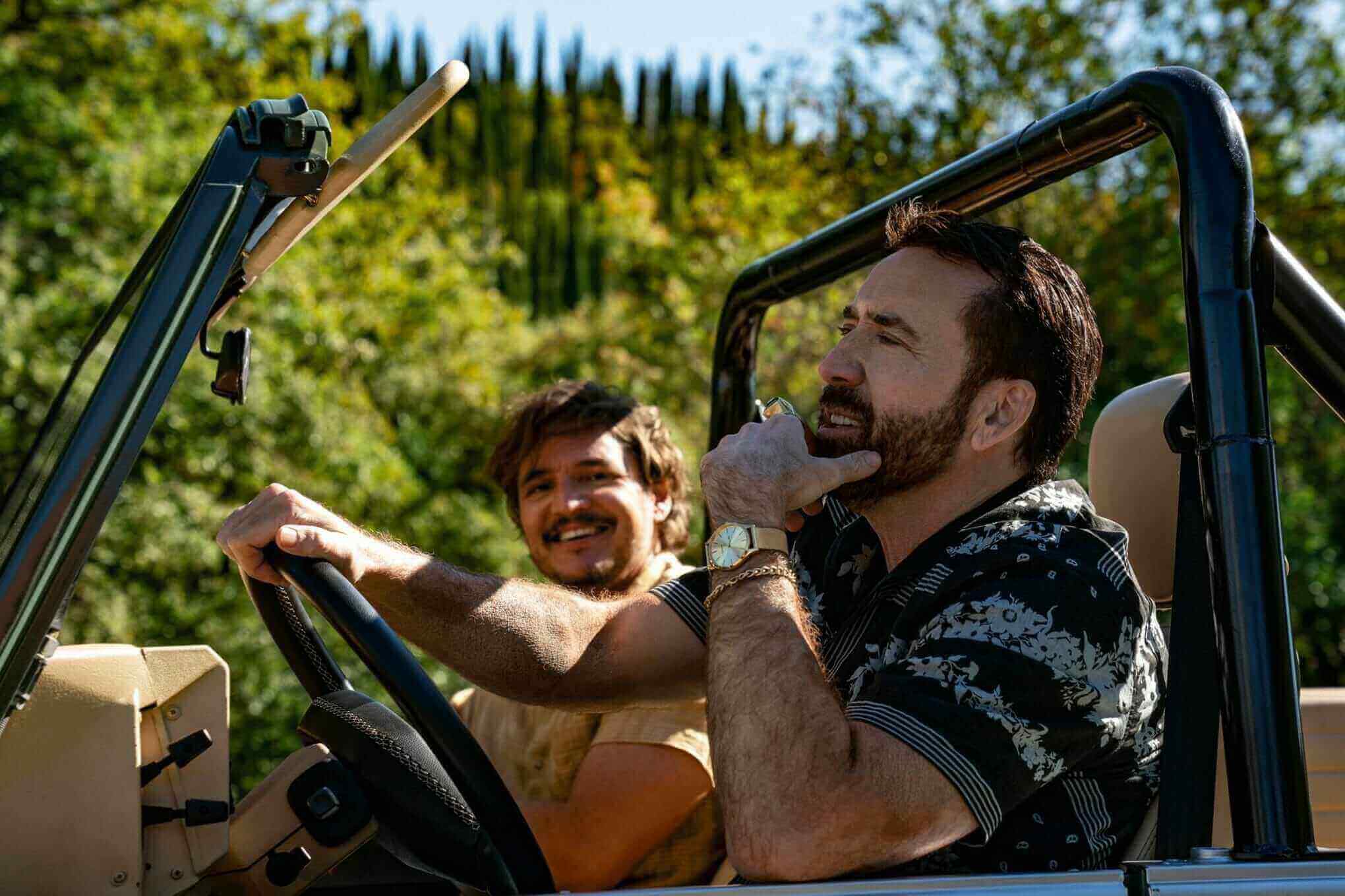 Upon arrival, he's met by a CIA Agent (Tiffany Haddish), who secretly plants a tracker in his jacket and sends him on his way to meet Javi. The two of them hit it off rather quickly bonding over their love of cinema and a good story. After a wild night of drinking, Cage agrees to read Javi's screenplay. It's at this moment that the CIA picks him up and tells him that his best friend Javi is a murderer and holding a politician's daughter hostage. With no choice but to help, it's up to Hollywood actor Nic Cage to go full CIA spy. 
The film moves at a breakneck pace offering constantly surprising laughs and avoiding the pitfalls of what many meta films fall into. This film is genuinely made by people who adore Cage and his quirky career and know exactly what fans of the actor want from this film. And boy do they deliver. One of the stand-out components of the film is his imaginary sidekick Nicky, a de-aged Nicolas Cage circa Wild At Heart (1990) who offers him life advice from the cocaine rose-colored glasses of a young Cage. These scenes are truly special and irresistibly fun. This character in particular was what Nicolas Cage said was the reason he decided to take the job. The SXSW premiere, as well, was the type of festival screening you dream of being in. Packed house, Cage in attendance, and a standing ovation for the film as if it were winning Best Picture.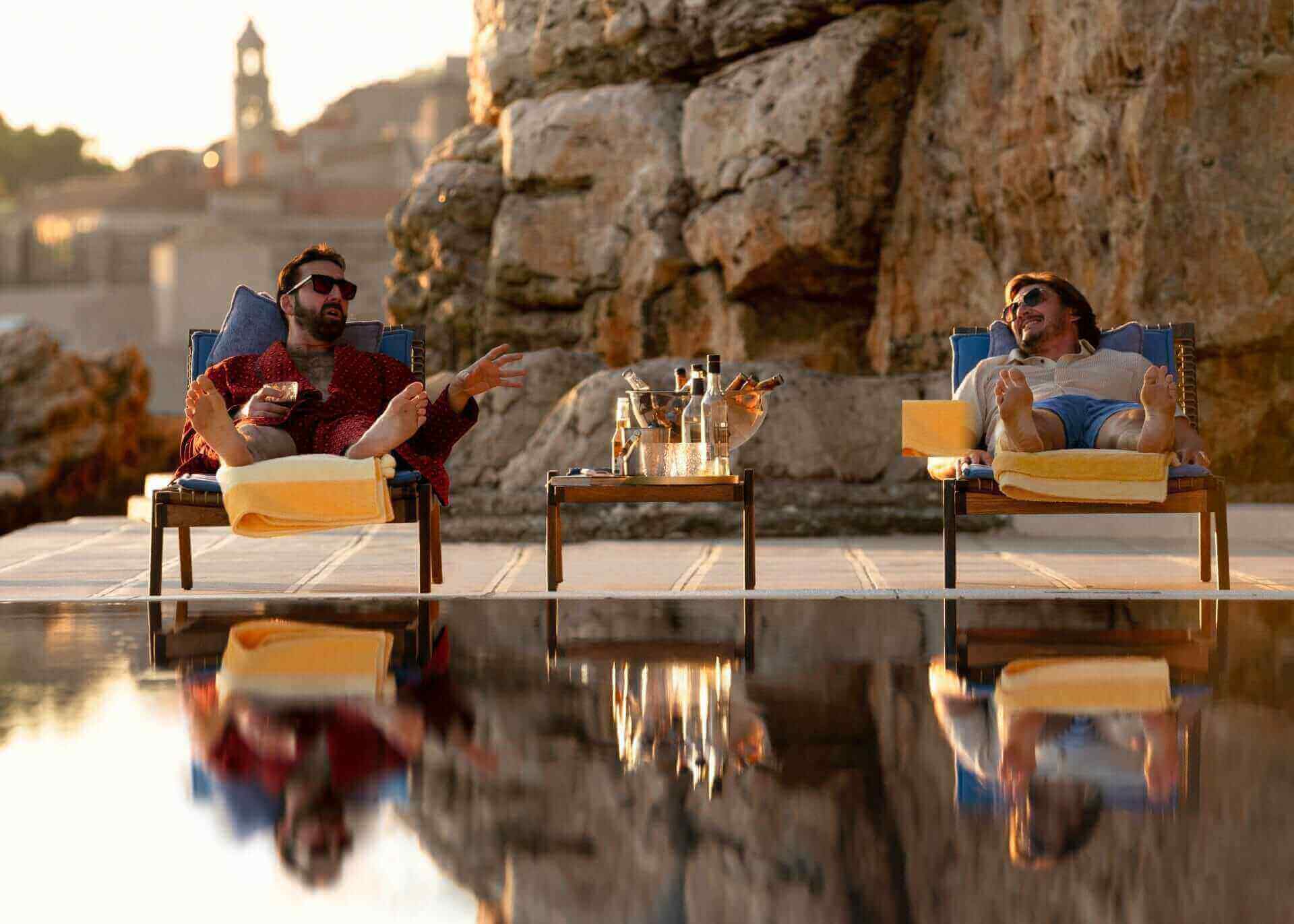 The real surprise is the character of Javi played Pedro Pascal (Prospect), in an absolutely charming scene-stealing superfan. When the film works best it's the many scenes with the two of them being buddies and hanging out. There's a scene where they decide to drop acid and go on a vision quest in search of the screenplay they are going to be writing together that feels like one of the best portrayals of being on drugs. No big hallucinations, just funny, otherworldly conversations and paranoia. It's a truthful bromance. 
The movie manages to avoid falling into generic action territory and maintains its Hollywood satire bromance until the very last frame. A movie for movie lovers starring one of the icons of our time, The Unbearable Weight of Massive Talent is a miracle of a film that needs to be seen to be believed.
"

A movie for movie lovers starring one of the icons of our time…"
The Unbearable Weight of Massive Talent celebrated its world premiere at the 2022 SXSW Film Festival and hits theatres on April 22, 2022. Check out more of our coverage of the festival here and be sure to let us know if you're excited to check out the Nicolas Cage role of a lifetime over on Twitter or in the Nightmare on Film Street Discord!
Not a social media fan? Get more horror delivered straight to your inbox by joining the Neighbourhood Watch Newsletter.