As another terrifying year draws to a close, it's time to reflect on the films that made us scream. Sure, the circumstances of 2020 were themself scream-worthy, but we're escapists gosh darn it, and we're going to continue to watch horror movies until the sky falleth upon us.
Because this year threw the entire cinemascope for a bit of a loop, we saw a lot of 2020 releases get postponed, festivals canceled, and movies pop on VOD services in such quick succession it was hard to keep up. Every year, your humble horror hosts at Nightmare on Film Street highlight our favorite horror and genre films of the year – that list typically including a lot of festival films and pre-release content.
Because this was such a unique year, we've opted to do a list of 5 films that have been released. These titles are either available on VOD, streaming services like Shudder or Netflix, and perfect for your next quarantine stream and scream. We'll also be highlighting some of those festival titles we caught this year (via virtual means) in our Honorable Mentions/Festival Favorites section, so we'll still be leaving you with a list of titles to get giddy for in 2021.
Top 5 Films of 2020
5. Nobody Sleeps in the Woods Tonight (W lesie dziś nie zaśnie nikt)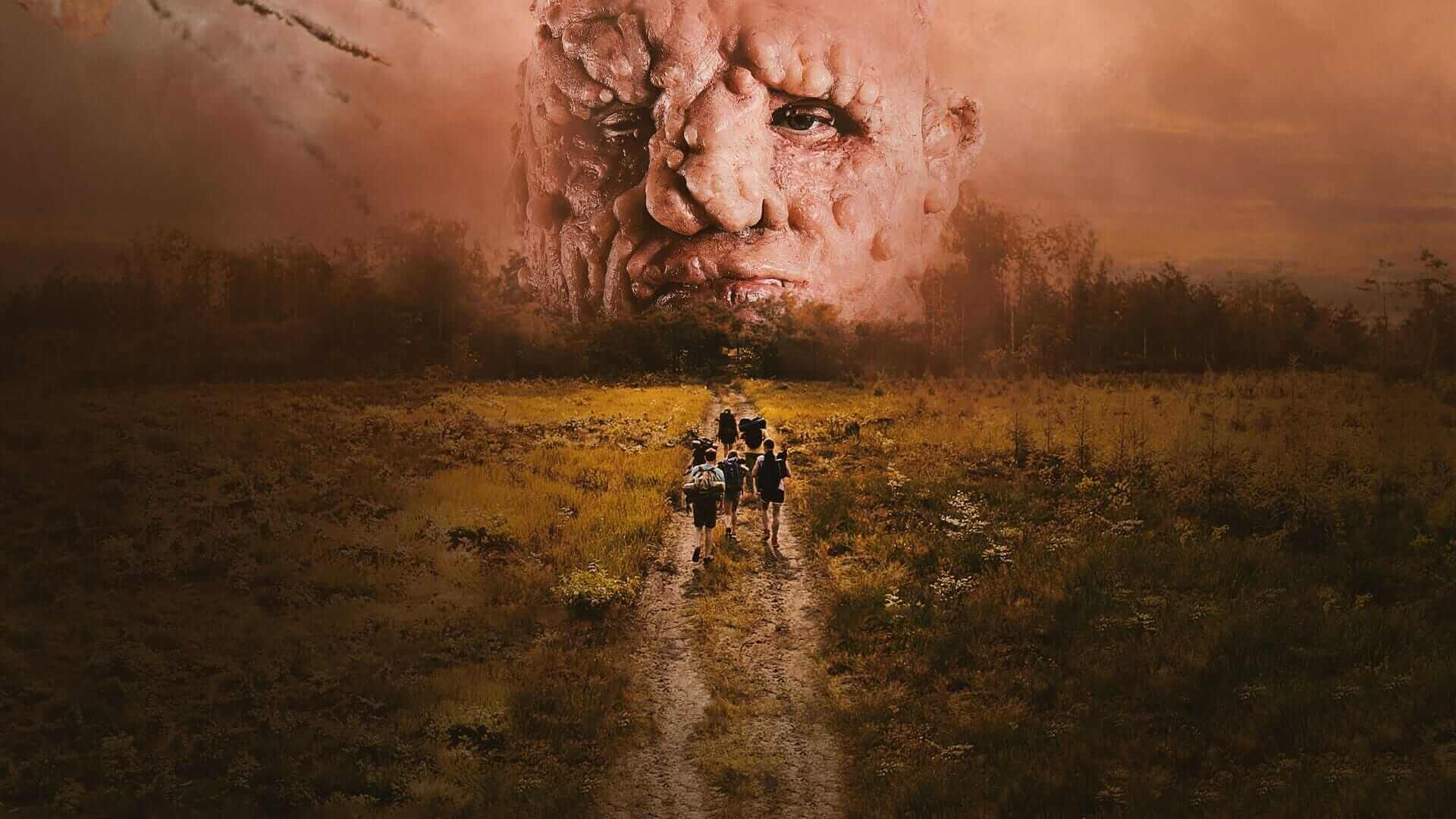 Directed by Bartosz M. Kowalski
Available on Netflix
Nobody Sleeps in the Woods Tonight is a vibrant little slasher that is one part Mother Goose, two parts Sam Raimi's Evil Dead. A group of delinquent teens are shipped off to device-free camp to re-work their brains and make them smell the flowers or whatever. Things quickly take a turn for the horrific when the teens must fight for their lives from a mutated beast hunting them down. Secluded, alone, and with less-than-stellar survival skills, it's about to get gross.
Directed by Carlo Mirabella-Davis
Available On Demand/VOD from IFC Midnight
A body horror done up in the prettiest of packages. Swallow follows a new wife who's inherited a new status in life, and shedded any sense of self and purpose in life. Scary, right? But, suprise! She's also pregnant, so of course there's that wonderful bundle of hormones (and I guess joy) to embrace. With an indifferent husband and less-than helpful in-laws, our pre-natal lead takes to self medicating away her inner turmoil. And by self-medicating, I mean eating marbles, thumb tacks, and worse.
Directed by Rob Savage
Available on Shudder
If you had of asked me 2 months into this quarantine thang if I would be embracing any of the quarantine-set films we're inevitably about to be buried in, let alone having one on my top list of the year, I'd of slapped you. Or, at least laughed at you. But Host conquered the inevitable. Not only was it written, filmed, and released all while within the first COVID-19 lockdown, but it was damn good, too. The scariest film on this list (and therefore the scariest film of the year) Host turned the zoom call — 2020's unofficial headquarters — terrifying, thus squeezing every ounce of horror lemonade out of socially distanced lemons. Talk about making the best out of a bad situation.
A body horror of the mind, Brandon Cronenberg's Possessor turns up the dial on "What the fuck am I watching?" to 11. Following a body-hopping assassin (played by the always perfect Andrea Riseborough) who's losing grip on the job. And the job – inhabiting the bodies of your targets and manipulating them to murder/suicide for those dolla dolla bills – isn't really a job you can backseat while you work on your shiz. Thus, brain terrors ensue.
Developed by Mark Gatiss and Steven Moffat
Available on BBC and Netflix
Hey look! I cheated for my number one! (I'm counting a miniseries as a movie this year, because I haven't left my house in six months and time means nothing.) A creative take on the iconic Dracula mythos, each episode of this 3-part miniseries creatively interprets the different 'eras' of our main man Drac.  Claes Bang is both dreamy and terrifying as the count, and quite possibly one of my favorite portrayels of all time. Also, Dracula. in. a. Nunnery. DRACULA IN A NUNNERY.
Festival Favourites / Honorable Mentions of 2020
Directed by Albert Pintó
Available on Shudder
If you're a fan of The Conjuring series of films, you'll find few films this year quite as scary as 32 Malasana Street. Plus, it has Javier Botet, and who doesn't love Javier Botet.
Books of Blood
Directed by Brannon Braga
Available on Hulu
I wouldn't consider myself a huge Clive Barker fan, which is perhaps why the mini-Barker morsels of Books of Blood was right up my alley.  Gooey, gross, and with the cutest evil old people you ever did see, this was a top streaming find of 2020.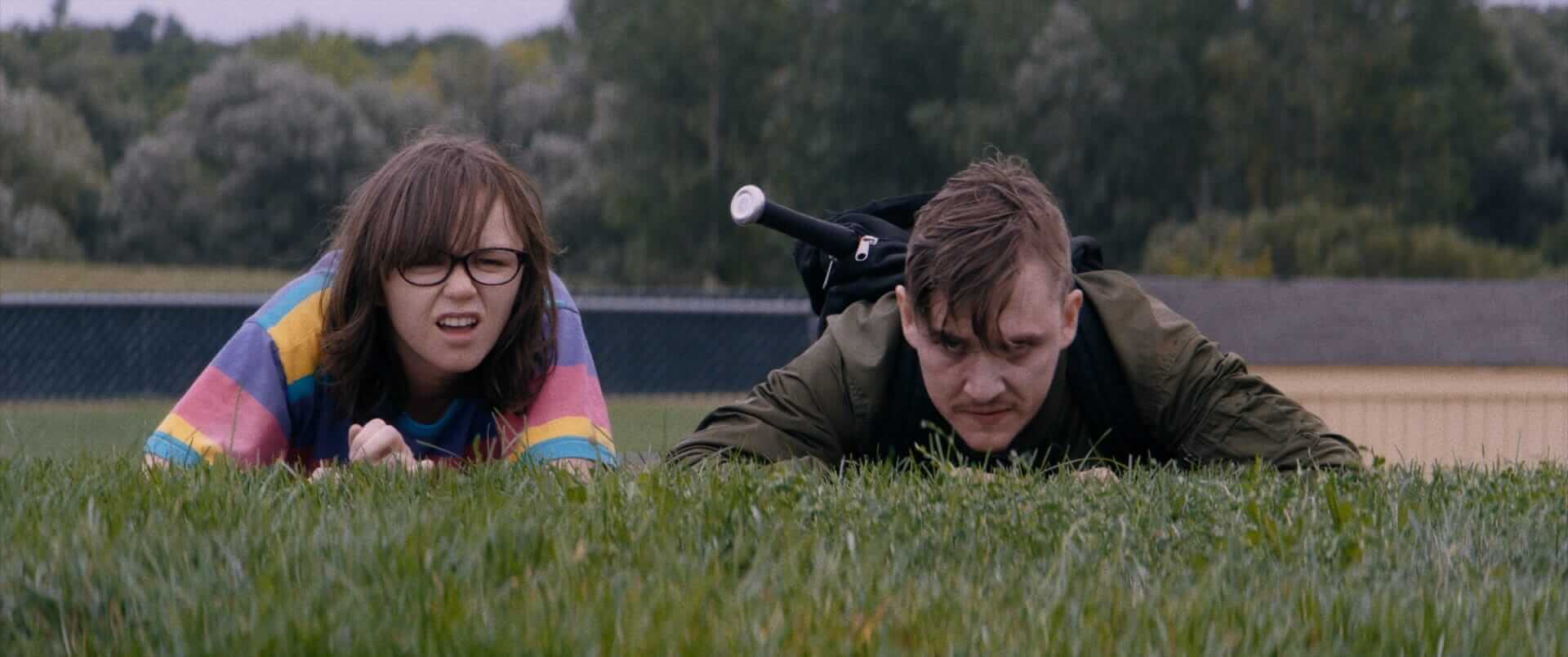 Definitely not horror, but too much of an adorable misfit to ignore, Dinner in America was the feel-bad-good festival find of the year. And who doesn't watch movies to feel bad-good.
Evil jeans and equally evil retail corporations are on the spotlight and the ridiculously wonderful Slaxx. An atypical slasher that combines off-the-wall hilarity with a poignant and timely message about the state of fast-fashion, this is one to keep your zipper zipped for.
Directed by Mickey Reece
First premiered at Fantastic Fest, hits theatres December 18th and VOD January 12th.
Wonderfully weird and with a 70s aesthetic enough to satiate my shag carpet-obsessed, Farrah Fawcett fringe-loving needs, Climate of the Hunter is one to lookout for on the horizon. Dinner has never been so exciting as when a vampire comes to dine.
Enjoying This Post?
Nightmare on Film Street is an independent outlet. All of our articles are FREE to read and enjoy, without limits. If you're enjoying this article, consider Buying us a coffee!
For more must-see horror, be sure to check out JonOnAString's top of the year list HERE and tune into this week's episode of the Nightmare on Film Street Podcast.
What were your favourite horror movies of 2020? Share your picks with us over on Twitter, Reddit, Facebook, and in the official Nightmare on Film Street Discord. Not a social media fan? Get more horror delivered straight to your inbox by joining the Neighbourhood Watch Newsletter.